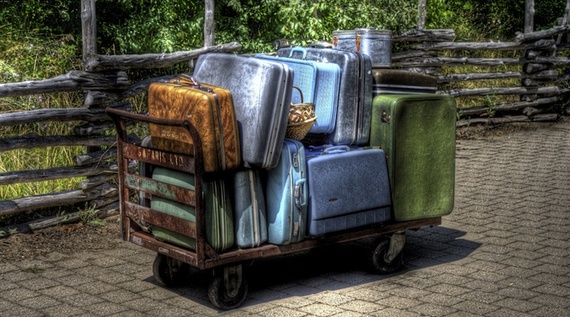 I would give up my firstborn to avoid baggage fees. Seriously. Especially if I'm traveling with more than two items.
The Points Guy reports there are plenty of credit card/airline combinations that give holders the benefit of one or more free checked bags. Typically it's one free bag for the cardholder and one guest. Some cards extend the offer to as many as nine additional guests, or even two free checked bags.
Here's a chart of what baggage benefits cards have with different airlines:
Sam Wright Fairbanks is an editorial fellow at Map Happy.
Read More
: