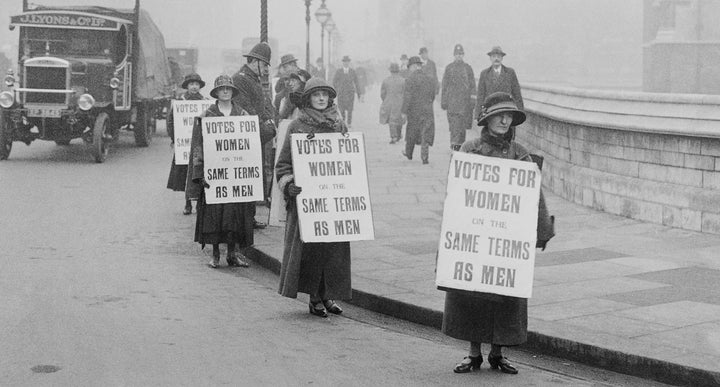 Do not mess with Bertha Brewster. 
On Feb. 26, 1913, a letter written by Brewster, a British Suffragist, appeared in the U.K. newspaper The Daily Telegraph. The letter is a powerful representation of just how far these women were ready to go to obtain the right to vote. 
Brewster politely addressed the short letter to an unknown "Sir," writing: "Everyone seems to agree upon the necessity of putting a stop to Suffragist outrages; but no one seems certain how to do so."
The suffragist continued that there are "two, and only two" ways to stop the violent protests of the movement: "1. Kill every woman in the United Kingdom," or "2. Give women the vote."
Listen below to actress Carey Mulligan recite the note at an event for The Telegraph on March 9, 2017. Mulligan played British suffragette Maud Watts in the 2015 film "Suffragette."
REAL LIFE. REAL NEWS. REAL VOICES.
Help us tell more of the stories that matter from voices that too often remain unheard.
BEFORE YOU GO