With her new children's book, Ginny Heenan aims to help kids with food allergies by making one the main character.
In Avril Knows, Heenan writes about a girl named Avril who has a nut allergy. Her parents ask an artist named Jophiel, who is also their neighbor, to paint a portrait of her. Jophiel learns about the precautions Avril must take because of her allergy and discovers that some kids get mad at her at school because they can't have certain food in the classroom. In the end, Jophiel uses her portrait of Avril to show her how powerful and special she is ― food allergy and all.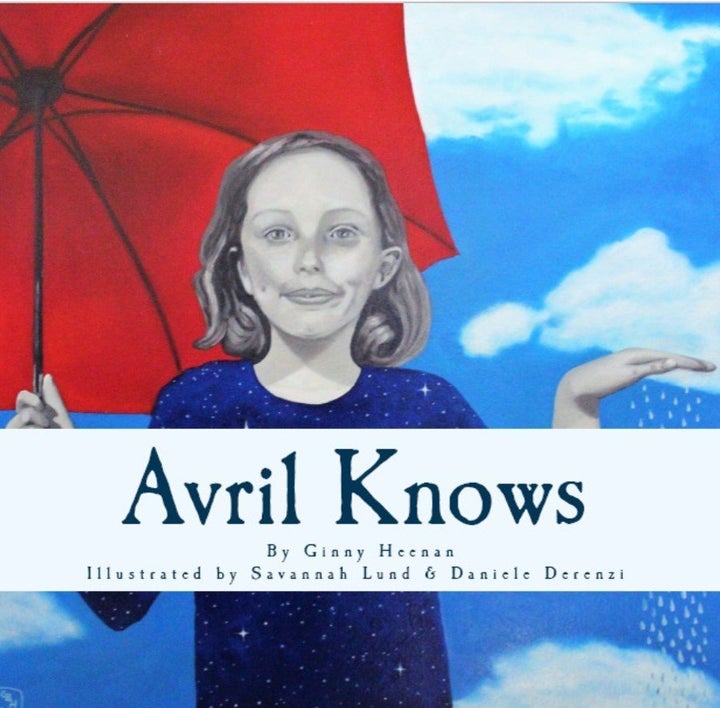 The story is especially personal for Heenan. Avril is based on a now 10-year-girl girl named Abby who also has a nut allergy. Heenan became friends with Abby's mom through their mothers' group, and two years ago she painted a 36-inch by 36-inch oil portrait of Abby (the same one from her story) on canvas. The portrait is hanging in the family's home, just like in the book.
Heenan told The Huffington Post that she decided to write Avril Knows to provide a positive message for Abby and other kids with food allergies. Watching Abby grow up, Heenan has seen what she must do day-to-day to ensure her safety.
"Since my daughter is in her class, I know there are very strict rules and a sign outside the classroom door forbidding any nut products to even enter the room," Heenan said.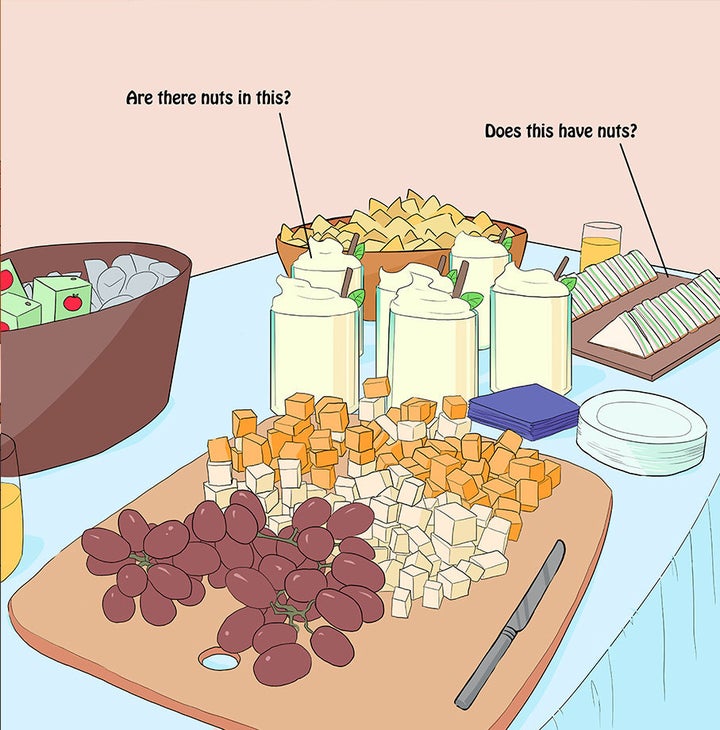 A news story from last year also inspired Avril Knows. In February 2016, a mother said flight passengers applauded when her son was removed from the plane because of his allergies.
"That story broke my heart," Heenan said.
It was then that Heenan realized there were no "mainstream positive messages" for kids with food allergies, something she hopes her book will provide. The author, who has since been asked to read the book at a local library, told HuffPost she wanted to use her artistic ability to show a different side of food allergies.
"Artists often see the world differently, and if we take the time to see things through another perspective, perhaps we can learn something or see something new. That is one of the roles of the artist," she said. "And I thought perhaps I can help some of these kids and their families to see these allergies from a whole different perspective."
But Heenan's ultimate goal is show kids with food allergies how strong they are and raise awareness for the sacrifices they make.
"My hope is to help others like Abby."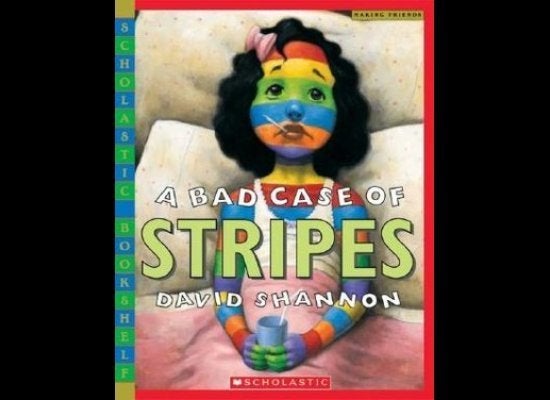 50 Children's Books with a Positive Message