Inspired by her "spirited" daughter, a Kansas mom has developed a clothing line that says no to harmful gender stereotypes and encourages kids be themselves.
In June 2016, Tricia Steffes launched Crossing Arrows, a new brand that sells superhero capes, jeans and shirts with empowering messages for little girls. Steffes told The Huffington Post her 5-year-old daughter, Allie, is the inspiration for Crossing Arrows.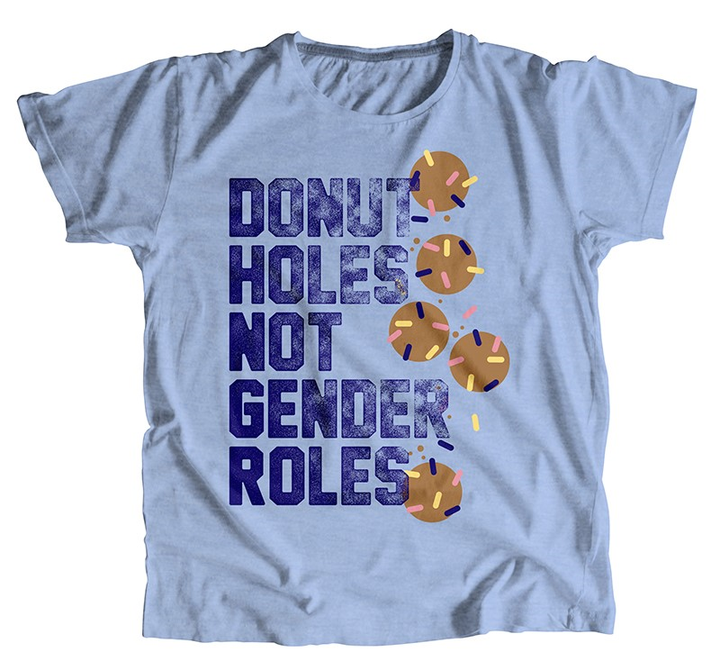 "After two and a half years of navigating her desire to wear boy clothes because her spirited (tomboy) taste didn't have room for pink and princesses, I decided to design a line that allowed these spirited girls to embrace their individuality and say no to gender stereotyping," she said.
Steffes, who works in finance and also operates a clothing line geared toward tall women, said she got the idea to launch a brand for kids in 2015. In January 2016, she started the research process, and the website officially went live in June. As founder and CEO of Crossing Arrows, Steffes works with a marketing manager, Hannah Kowalewski, and designer, Kelsie O'Brien.
The Crossing Arrows brand currently offers shirts with messages like "Be Adventurous," "Future Coder" and "Donut Holes Not Gender Roles." The website also has a selection of jeans, superhero capes and superhero-themed dresses.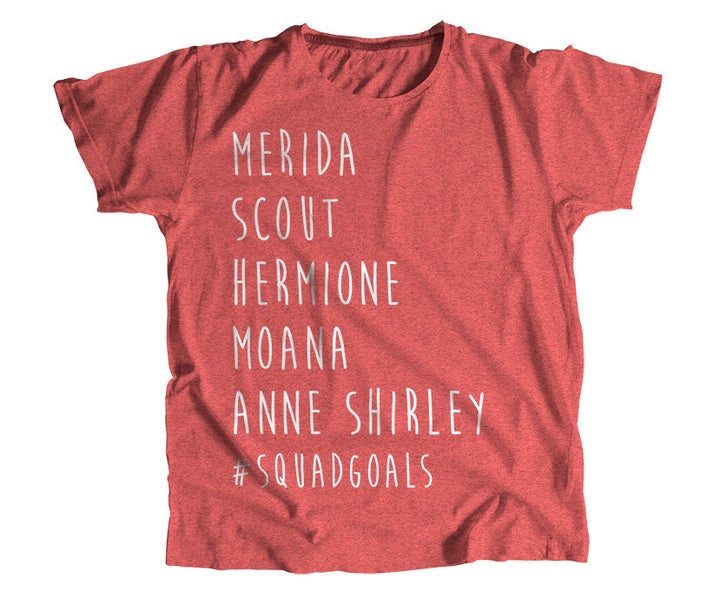 "We want all kids to be confident and feel empowered to pursue what they love. If that is academia, athletics, music, robotics, dance ... whatever it is, we want them to go all out ― to get out of their comfort zones to pursue their passions," Steffes said.
"We want to teach them through our line of graphic tees that progress is more important than perfection and that each child is unique in their own way," she added. "Our overall mission for our clothes is to give children options that doesn't force them into a stereotypical box based on their gender."
Though Crossing Arrows was created with girls in mind, they're working to expand their intended audience. "The initial concept of our clothing line was specific to what we call the 'spirited girl' or sometimes referred to as a 'tomboy,' Steffes said.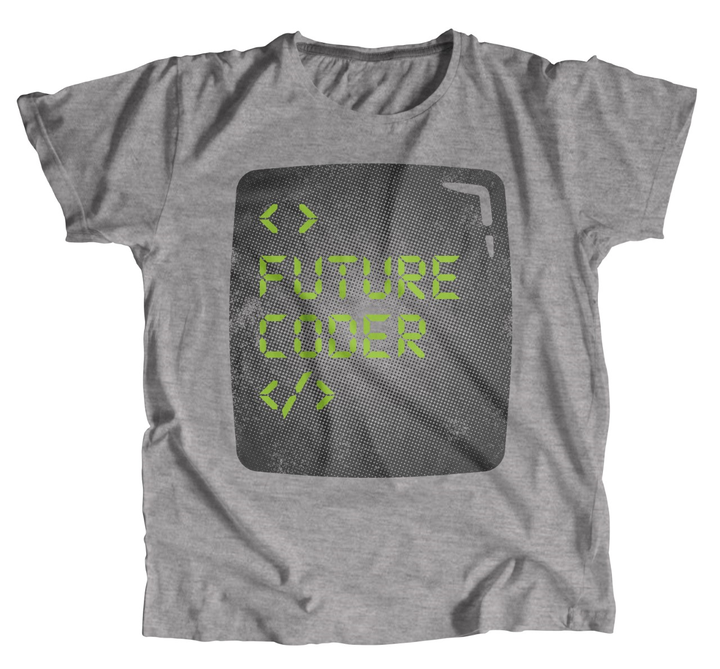 "However, through the process, we have realized that boys face gender stereotyping in clothing as well, so several of our designs are gender neutral," she added. Steffes said they look forward to seeing how their business grows and changes over the next year.
But Crossing Arrows is also about more than clothes. "We are also building a community of parents to discuss all things parenting, and more importantly we are building a philanthropic component that surrounds our greatest passion, child advocacy," Steffes explained.
The brand has pledged to give back a portion of its profits to organizations focused on child advocacy. They are currently working with several nonprofit organizations to build this component of the business model.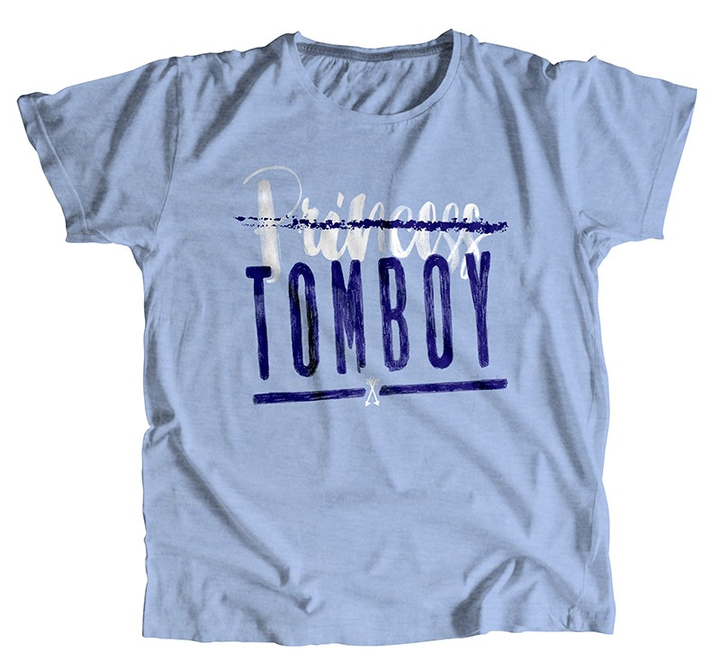 Steffes said they also hope to eventually establish a foundation with the same philanthropic goals and plan empowering events to inspire kids to embrace their individuality and take risks. Ultimately, the goal is to have a positive impact on as many children as possible.
So far, they've received a lot of positive feedback from parents and kids. "I didn't realize how much the gender stereotyping in children's clothing had affected so many families until I launched Crossing Arrows," the founder said, pointing to reviews from adults who said they wish there'd been a line like this when they were kids.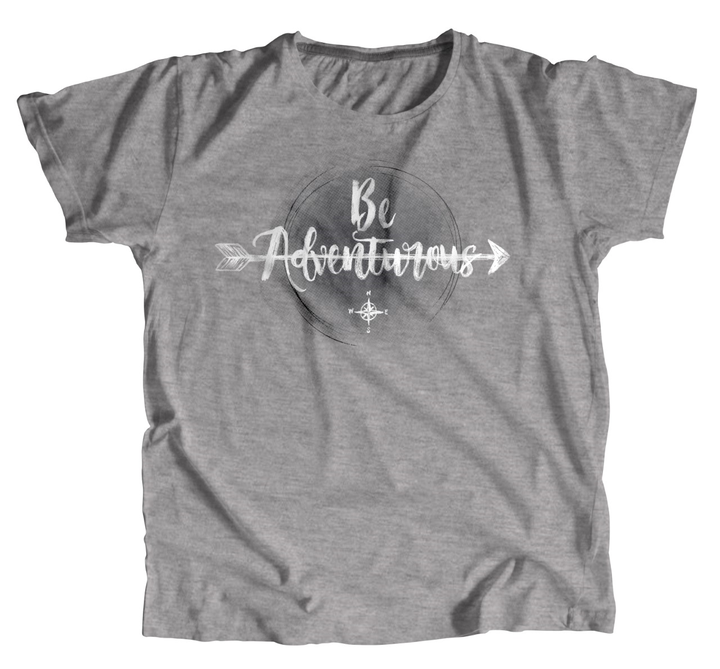 As for the original target customer, it's clear she's a fan as well.
"Allie is very opinionated and confident in what she likes, and she loves our designs and graphic tees," Steffes told HuffPost, adding, "But what excites her more is knowing that we allow her to be who she is ... she appreciates that we don't make her wear 'girly' clothes and dresses."
The mom said both Allie and her older daughter have also been instrumental in shaping the designs.
The Crossing Arrows team is gearing up for some exciting new developments as well. "We've had requests to produce other designs and one we are working on is a line of graphic tees for children with autism," Steffes said.
What else does the future hold? She says you'll have to "stay tuned!"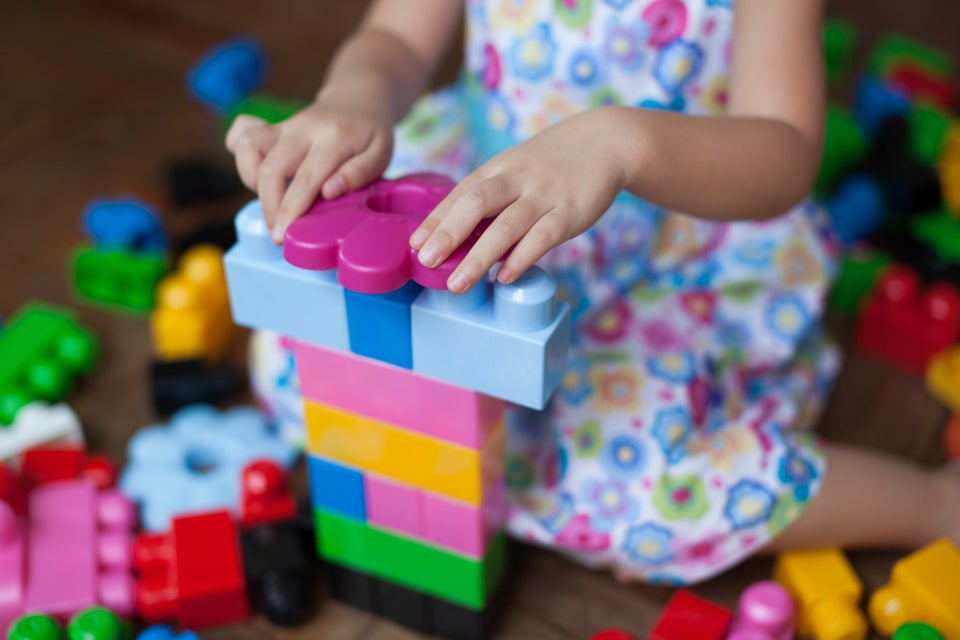 9 Ways Parents Can Combat Gender Stereotypes