If you keep a glass of water under your bed to ward off evil spirits or believe an itchy right hand means you have major money coming your way, chances are you grew up in a superstitious household.
It also means you will likely be able to relate, at least on some level, to cartoonist Kat Fajardo's aptly named comic, "Superstitions."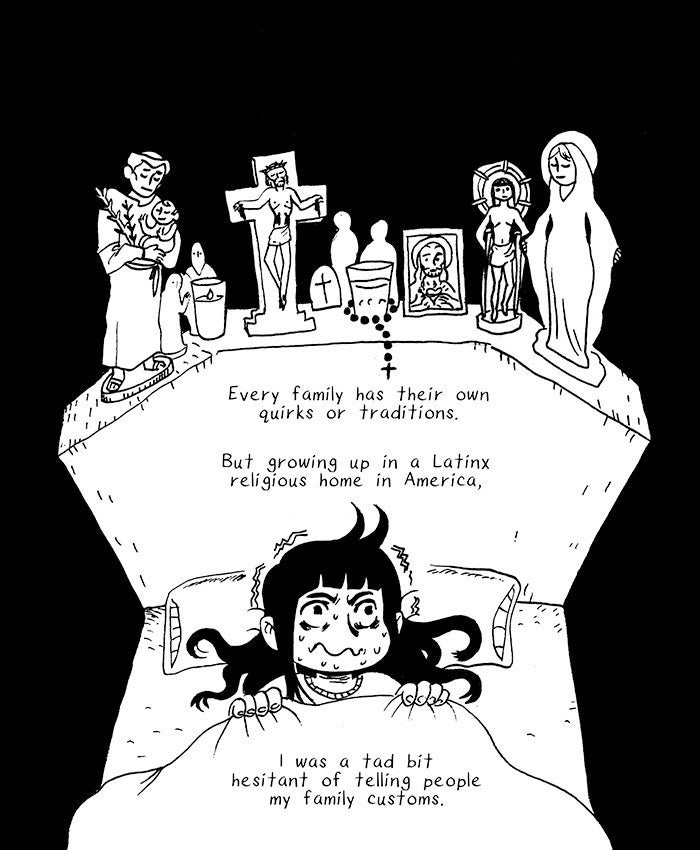 Inspired by the old wives tales and rituals that she was exposed to growing up, Fajardo's comic breaks down six superstitions and the meanings behind them. "I couldn't resist toying with the idea of making an encyclopedia of Latinx superstitions," Fajardo shared in an email to The Huffington Post.
Those superstitions for Fajardo run the gamut from the belief that cutting a child's hair before their first birthday is bad luck to the notion that a dream about falling teeth means someone close to you is going to die. 
Fajardo admits these customs and beliefs were once a source of embarrassment for her. However, she has since grown to appreciate the role they play not just in her family, but her extended community as well. "I love discussing this particular topic with friends from PoC cultures, especially when by coincidence we share a particular custom though having completely different backgrounds," she told HuffPost. "I wanted 'Superstitions' to be an invitation for others to share their own unique cultural beliefs and make it an overall learning experience."
You can read excerpts from Fajardo's comic below.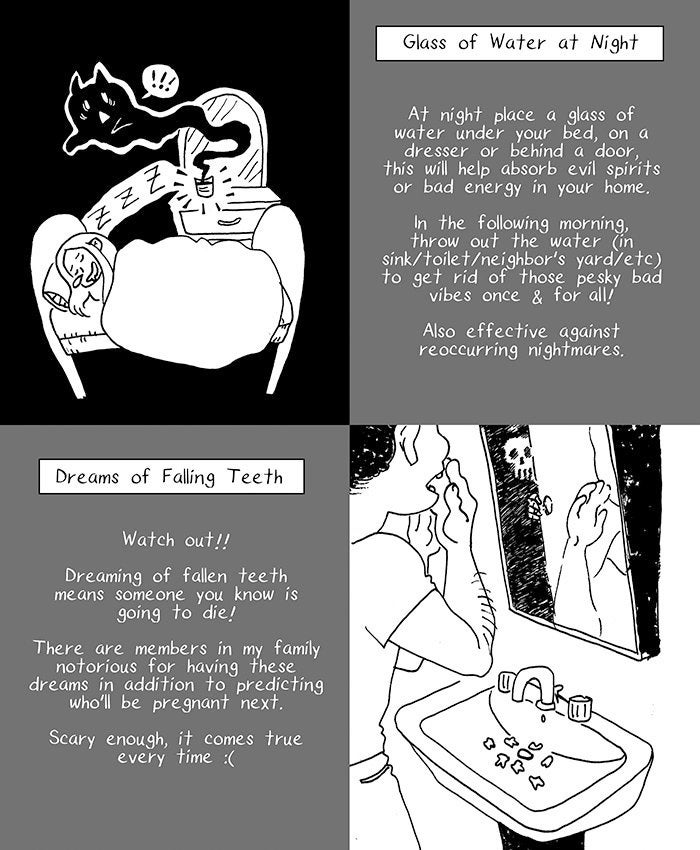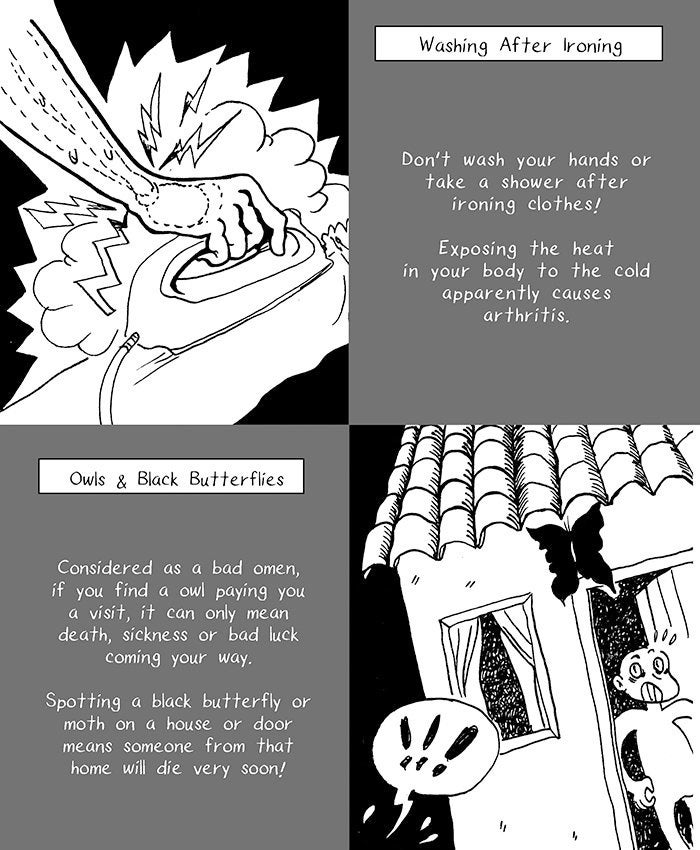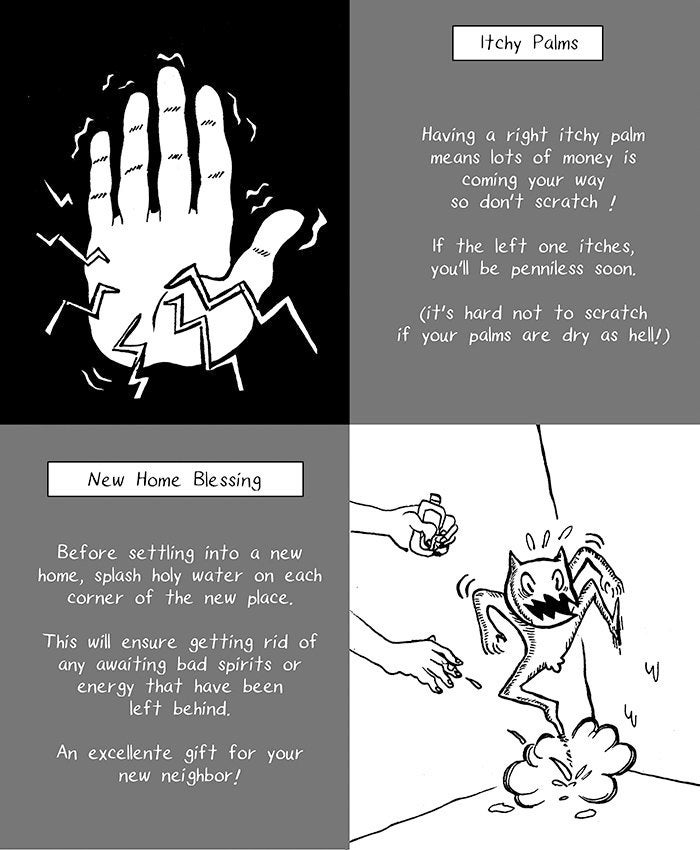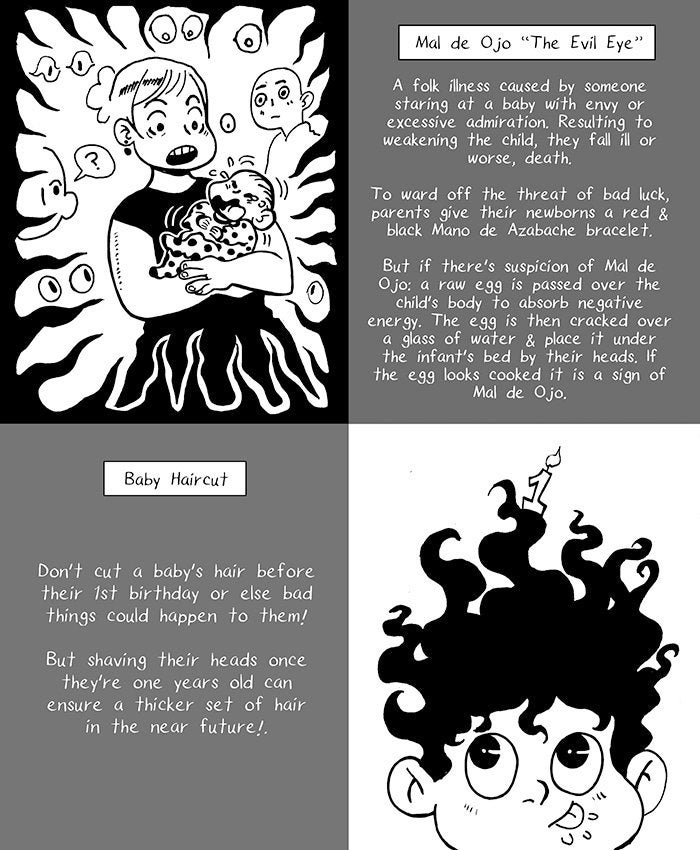 Do any of these superstitions sound familiar? Let us know in the comments below.
Calling all HuffPost superfans!
Sign up for membership to become a founding member and help shape HuffPost's next chapter
BEFORE YOU GO
PHOTO GALLERY
Comic Illustrates One Latina's Struggles With Cultural Identity And Racism