Love Illustrated is a HuffPost comic series that captures the realities of modern love.
Post-first date texting etiquette is tough: When is it too soon to tell the other person you had an amazing time and can't wait to do it again? Or is it better to let them take the lead on reaching out, so as not to come across as desperate?
This dilemma is perfectly captured by illustrator Bianca Xunise in the comic below: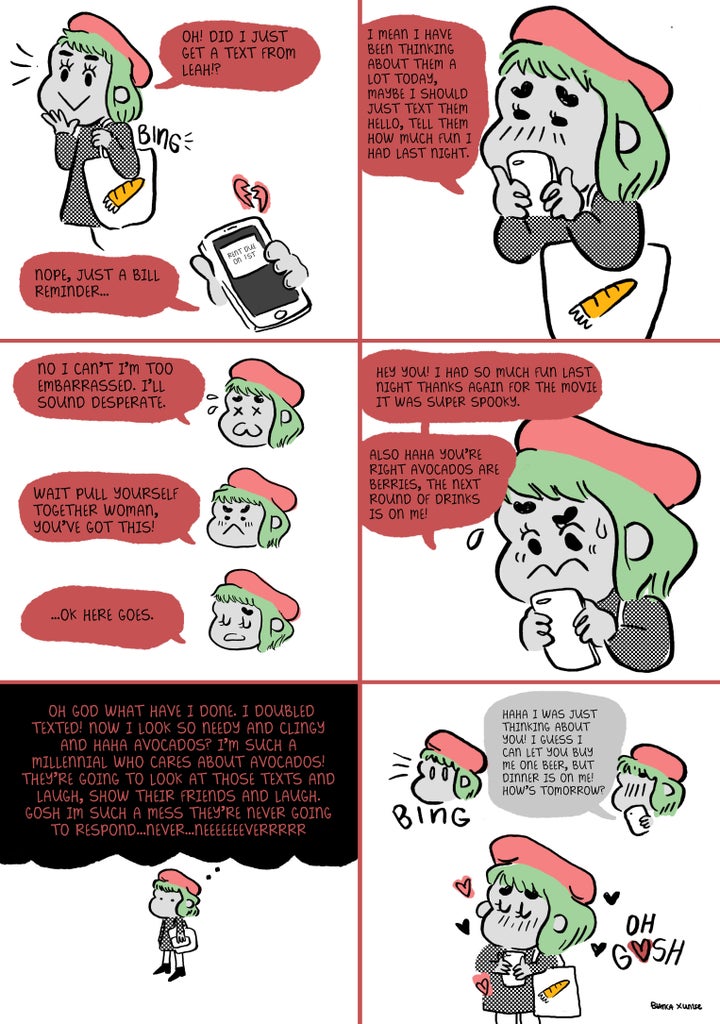 Yup, waiting really is the hardest part.
Xunise is currently in a relationship, so her days of anxiously waiting for a text from a crush are over. She still has her moments, though.
"Texting stresses me out for sure!" the Chicago-based artist told HuffPost. "Even if it's just friends I'm like, 'Oh God, I'm SO ANNOYING.' Or sometimes I worry that the person responding is angry."
"I'm old enough to miss the days when we used to call each other after school," she said. "When you can hear each other's voices, not only is it more fun but their tone of voice makes a world of difference."
Creatrs is a collective of Tumblr's most talented artists. HuffPost has partnered with Tumblr — which is also owned by Oath, HuffPost's parent company — to create this original illustrated series.