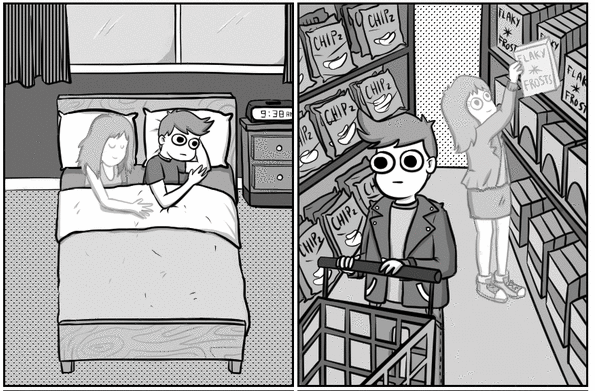 When his relationship ended after two years in 2014, Brandon Sheffield felt like there was a "very specific person-sized hole" in his life.
To cheer himself up, the Oakland, California-based video game director started writing little vignettes about his experiences, documenting everything from how awkward he felt going out sans-girlfriend to how depressing it was to crawl into bed alone.
"I noticed there were certain patterns to the way I felt and sort of rolled around through my days," Sheffield told HuffPost. "But I also realized that even though my emotional wounds were specific to me, the way I was acting was very similar to what I'd seen friends go through."
"She added bits of herself here and there, which I think made the comic more relatable and not just for dudes," Sheffield said of his collaboration with Lee, who was living in Seoul, Korea at the time.
(Story continues after the comic.)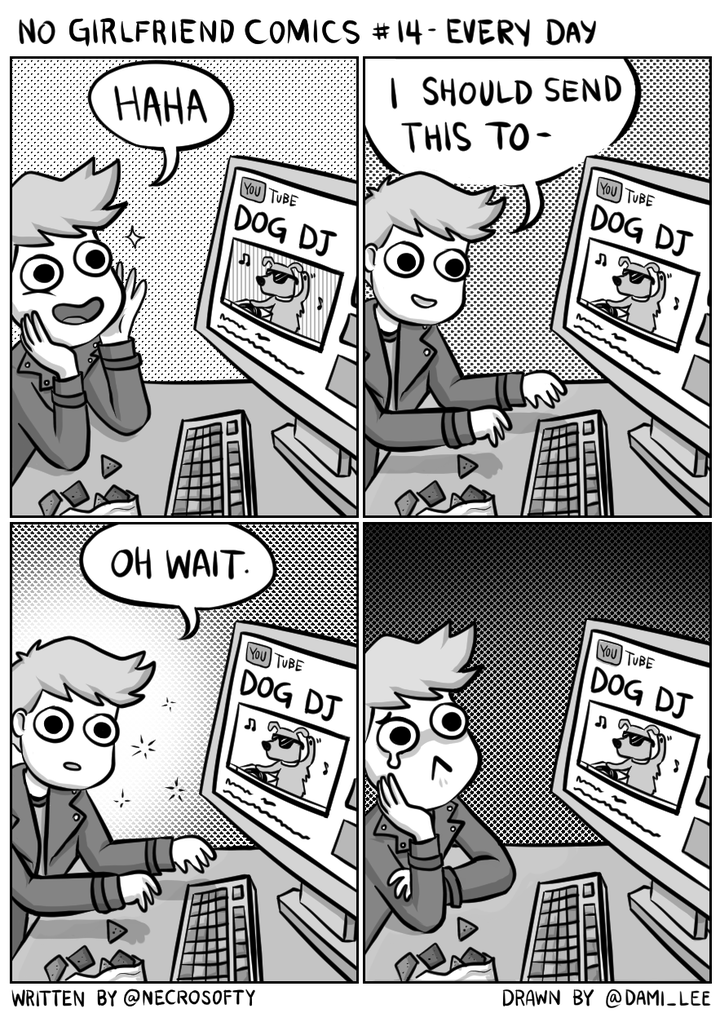 The sweetly relatable comics -- which ran on the site Tapastic from early August to December 2014 -- touched a nerve with readers, so much so that when Sheffield and Lee wrapped up the series after 20 installments, their audience wanted more.
"People complained when the series ended because they really wanted Brandon (the character) to stay miserable!" Lee told HuffPost,"But it felt right to end it at 20 comics instead of continuing the series; it represented a passing phase that everyone goes through at some point. The comic came to its natural end, just like a lot of relationships."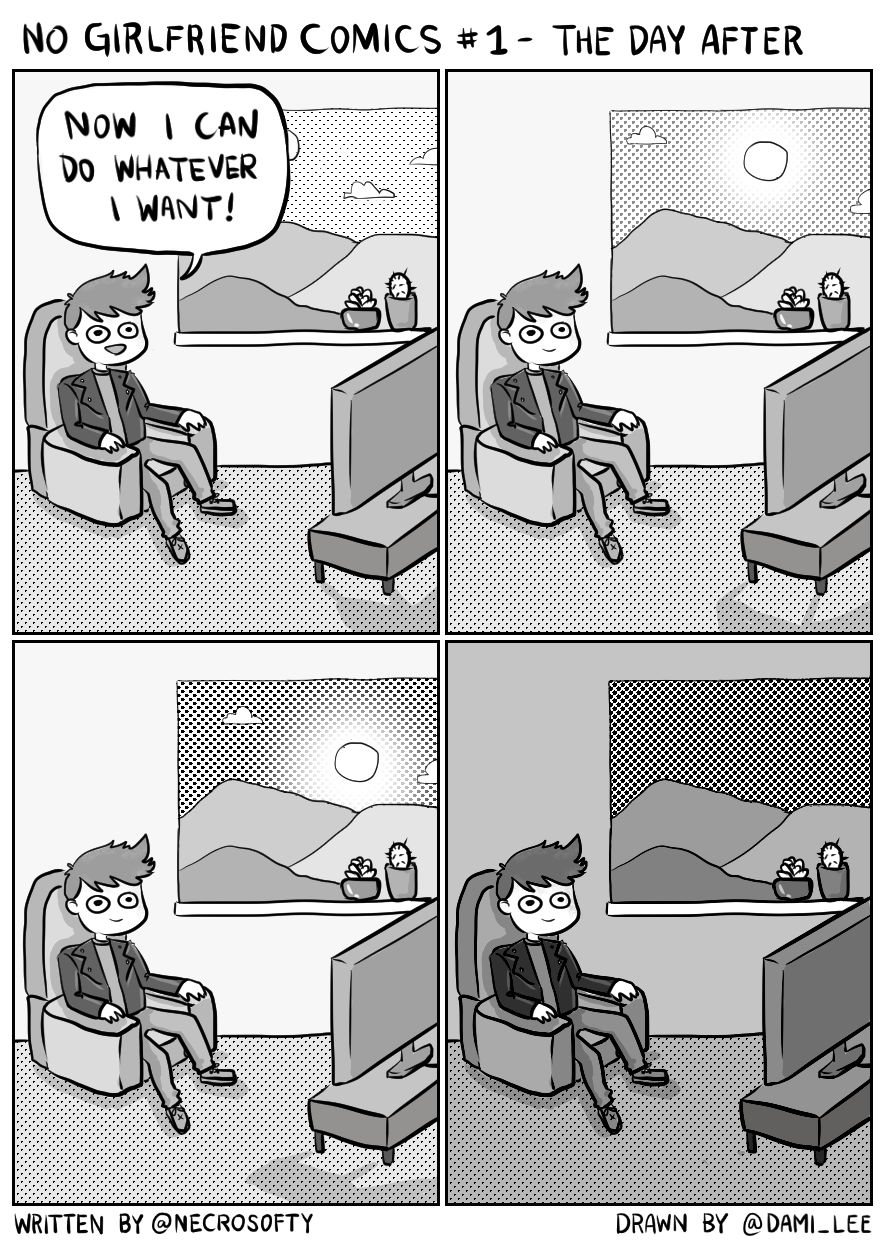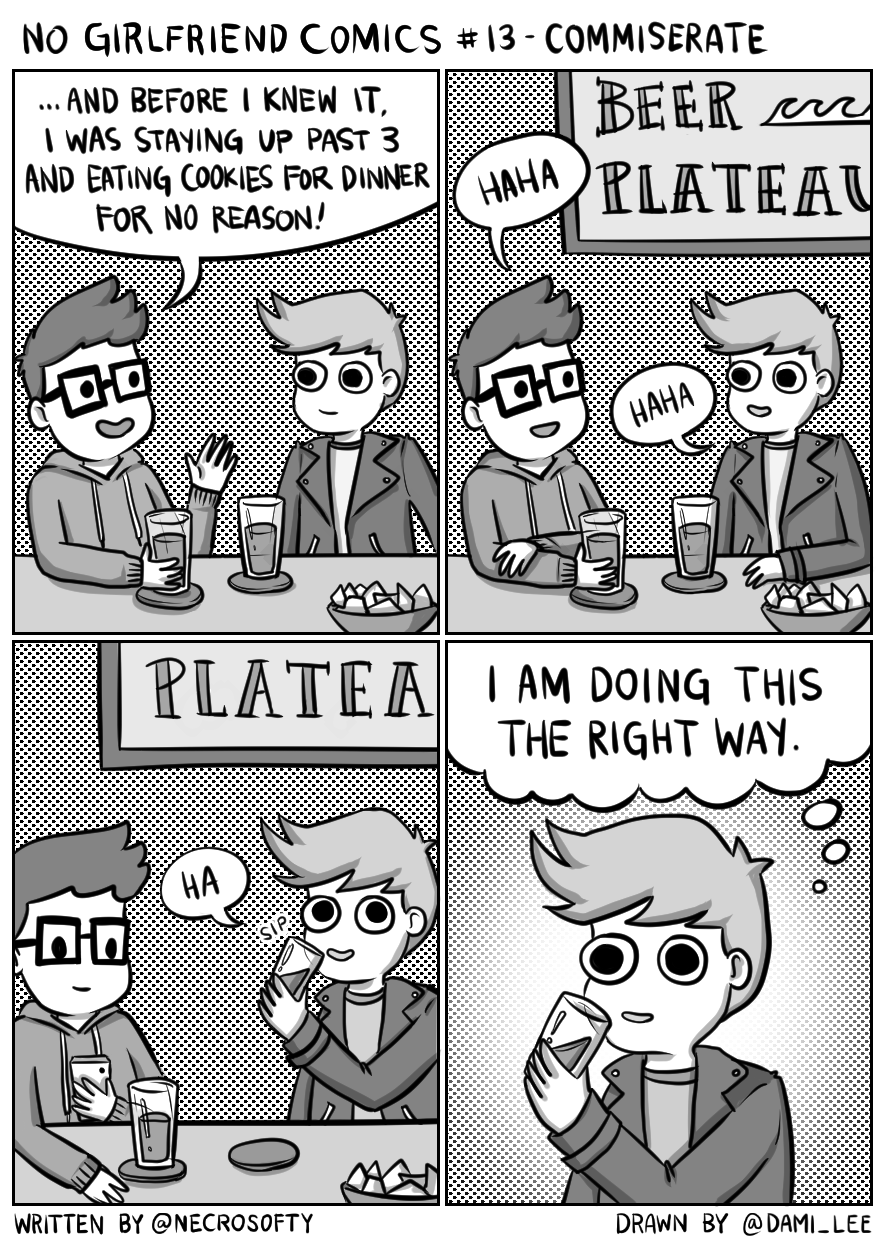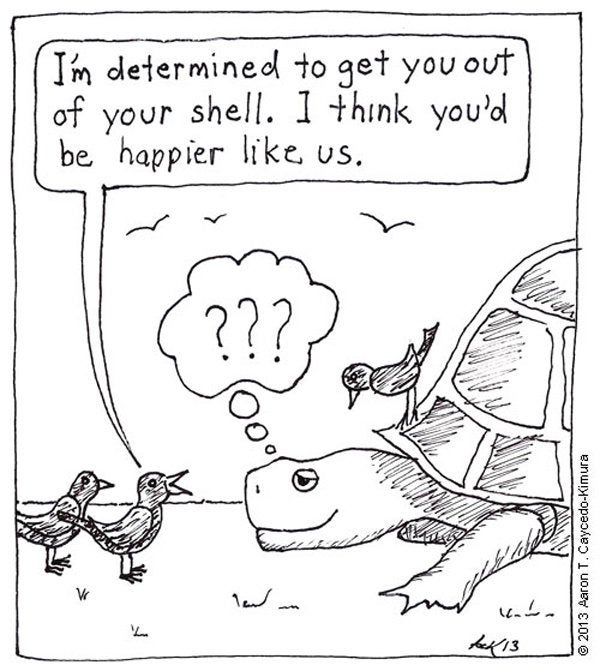 What It's Like To Be An Introvert