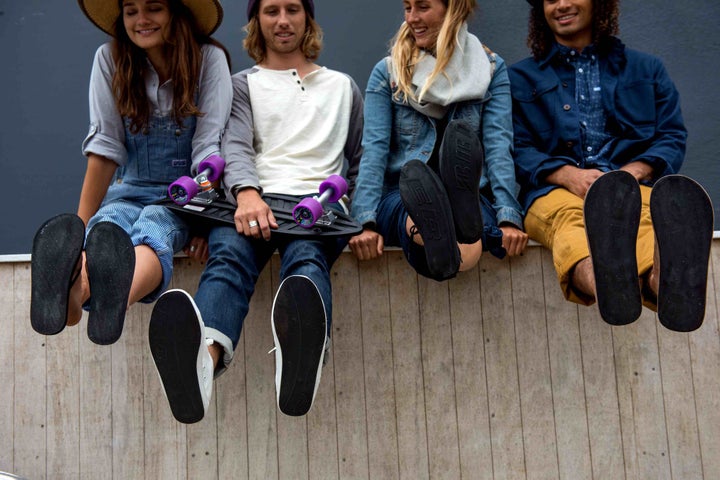 Flip over any pair of footwear by California-based Indosole and you will find something noticeably different from their run-of-the-mill counterparts: the soles have been cut from tires.
Specifically, the brand uses car tire sidewall for soles as well as tire inner tube, which is made into straps and toecaps.
Taking old tires and repurposing them into soles is not a novel idea. People around the world have been practicing this form of resourcefulness for ages – Mexico has huaraches, Guatemala has caite sandals, and in East Africa tire-soled sandals are referred to as "ten thousand milers."
Indosole lays no claim to the idea. Said founder Kyle Parsons, "We didn't invent the concept of using tires for soles, but we have made it a lot better."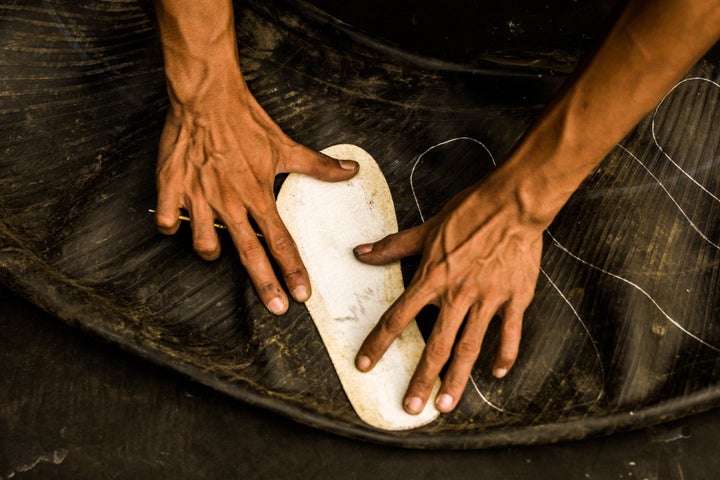 For those wondering about the practicality of tire soles, the Tarahumara people of Mexico's Copper Canyon are known for running great distances in their tire-soled huaraches.
But practicality aside, why should modern consumers feel compelled to choose tire soles over the standard vulcanized rubber used by most footwear brands?
For Parsons, it is the havoc that billions of waste tires are wreaking on the environment and human health that he hopes will get the attention of consumers, convincing them to change their minds and their spending habits.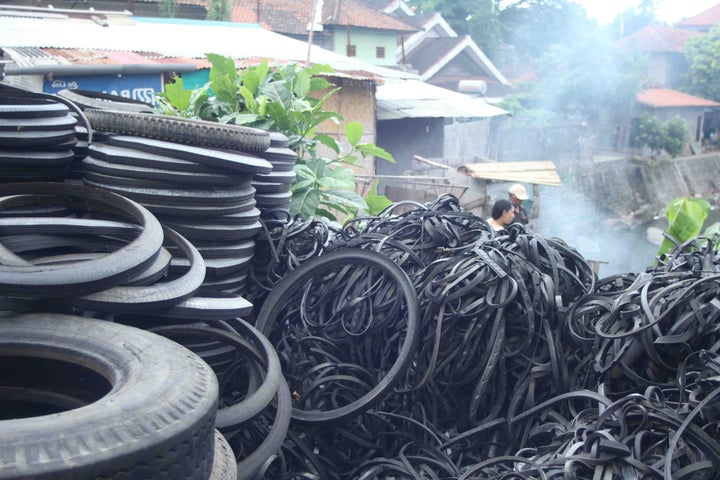 So what becomes of the tires? Ground tire rubber can get molded into mats or rubber mulch, but unfortunately many tires get stockpiled or illegally dumped. This can lead to tire fires that take months to extinguish and release harmful chemicals into the air and land.
Waste tires also become hospitable environments for the Aedes mosquito, carrier of nasty viruses such as Zika, dengue, chikungunya, and yellow fever.
The BBC reported almost 30 percent of Aedes mosquitos breed in tires. Zika and dengue are on the rise globally and researchers are still looking for ways to combat the spread of these diseases.
All in all, waste tires are bad news for our collective health and well being. Yet every year, more and more tires are discarded with no new proposals for solutions.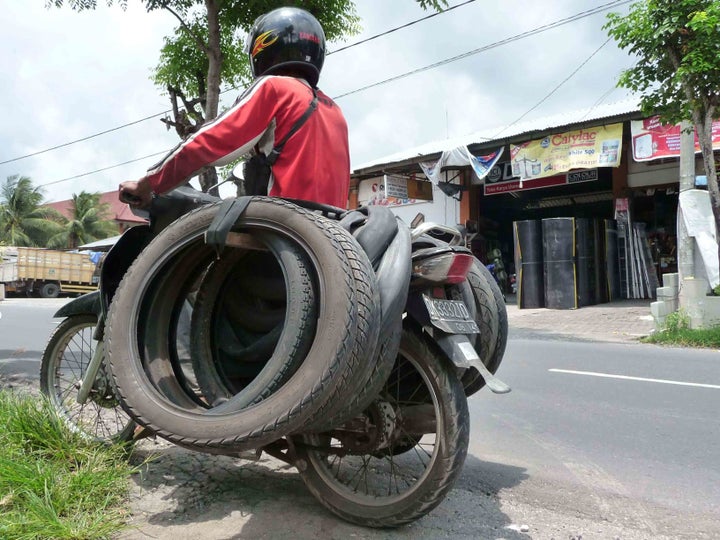 When Parsons came across his first pair of tire-soled sandals in Bali, the epiphany came as he watched traffic whiz by through a shop window. With so many cars and bikes on the road he was amazed that more companies were not making footwear this way.
So he took it upon himself, working with Indonesian artisans to develop a non-toxic process and create the equipment needed for tire cutting. By 2009, the Indosole brand was born.
Indosole intercepts tires before they reach landfills by visiting mechanics and tire brokers, even collecting tires from the side of the road. This is all done in Indonesia, the country that inspired Parsons to pursue his idea.
Over 60,000 tires have been made into soles for footwear but there is still a long way to go before Indosole reaches their goal of repurposing 1 million waste tires.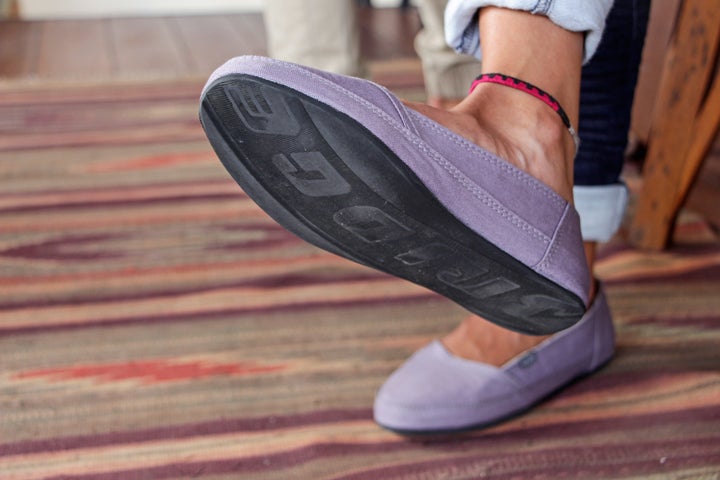 Parsons would love to see his tire soles picked up and "licensed" by a large and established footwear brand, but hopefully not just for a one-time collaboration. He believes tire soles should be more than a PR stunt – they should be the future of footwear.
Until that happens, his team is working on a "cradle-to-cradle" approach to their process. The company currently uses only 60 percent of the tire and hopes to make use of the entire tire by investing in crumbing equipment to break down tire scraps, making them more attractive for reuse.
They are also working on improving their line of sandals and shoes and developing styles that will appeal to a broad range of consumers.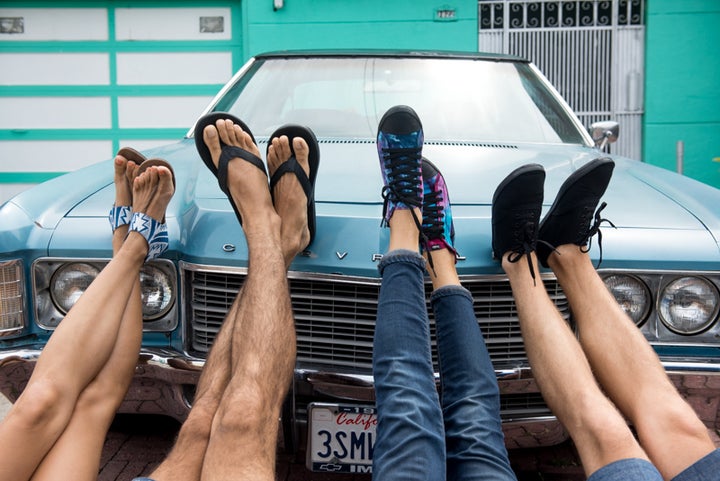 At the end of the day, one's choice of footwear – like all fashion – is a personal statement. Even if consumers believe in progressive processes and materials they cannot be expected to buy something that does not reflect their style, especially once price is taken into consideration.
Indosole's tire-soled footwear, though affordable, starts at $35 (select sandals) and goes up to as much as $75 for high top sneakers. This is due to the labor-intensive and handmade process.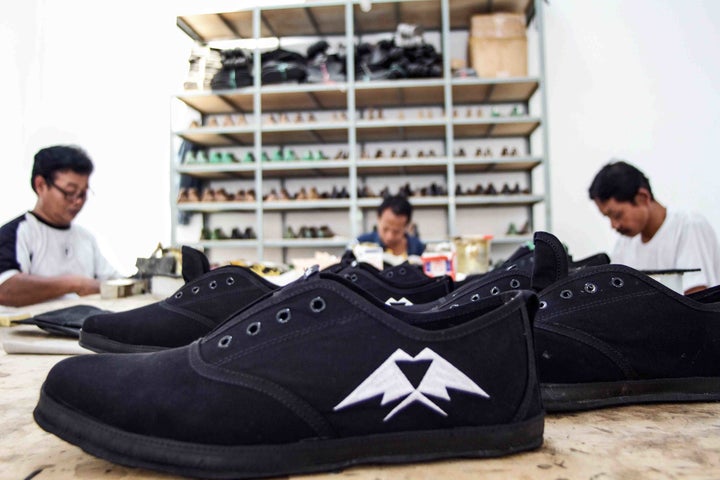 Indosole believes that the future of fashion should be one where designers and brands look at already existing materials and reimagine them into new and exciting products.
It took a horrible tragedy in Bangladesh (Rana Plaza in 2013) for people to start demanding supply chain transparency through the "Fashion Revolution" movement (#WhoMadeMyClothes). Parsons hopes it will not take an environmental catastrophe for consumers to realize that they have a say in how products are made.
"Every purchase you make sends a signal to the industry," he said. "You can practice conscious consumerism and vote with your wallet for less waste, more creativity, and responsible processes."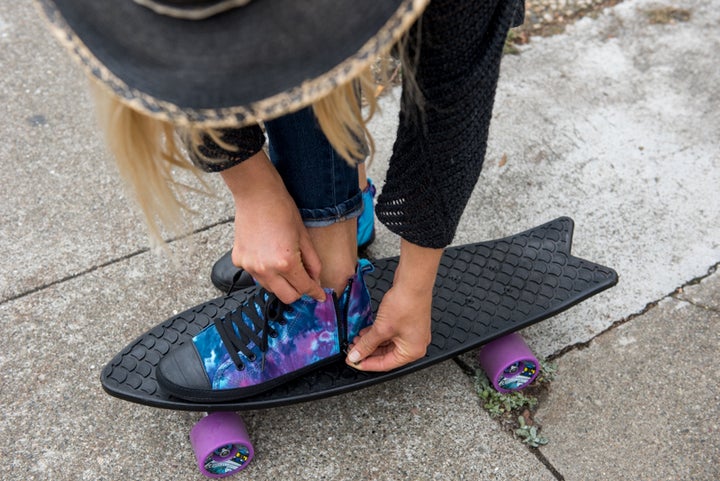 This post is part of our "Reclaim" initiative, which showcases solutions to the issue of fashion waste and engages our readers to take action. You can find all the posts in this initiative, as well as feature pieces, investigative stories and video here. Follow the initiative on Twitter at #Reclaim.
Popular in the Community