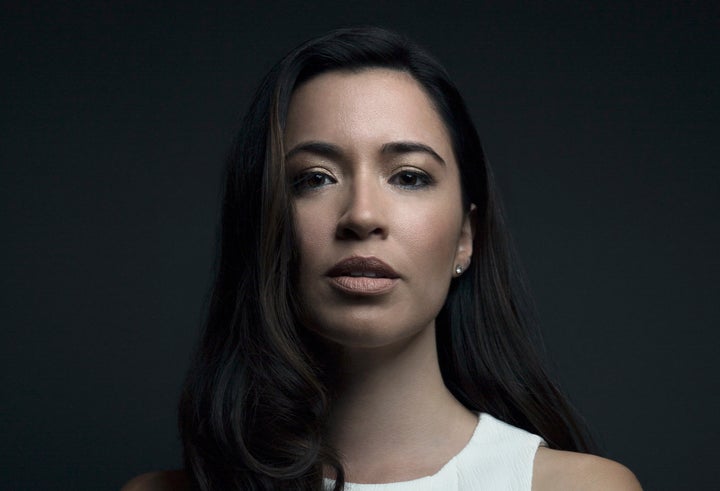 Alejandra Campoverdi graduated from Harvard's Kennedy School of Government, worked as a White House staffer for former President Barack Obama and, now, she's running for Congress in California. She's also modeled for men's magazine Maxim.
That last part, Campoverdi argues in a recent essay for Cosmopolitan, shouldn't make people question her ability to be a successful politician.  
"Sexism and misogyny are nothing new in politics. Female political staffers and politicians have been facing off-color comments and leering glances and have been excluded from 'at capacity' meetings for decades," Campoverdi begins her essay. "In fact, I assumed I'd already faced my biggest dose of sexism back in 2009."
The 38-year-old describes how she became the target of horrible sexism when she began her job as the first White House deputy director of Hispanic media in 2009. One week in, photos from an old photoshoot Campoverdi did for Maxim leaked to the press and her hard work and success were immediately questioned. 
"Right behind the photos followed the hotter, more humiliating blaze of unveiled snark that pointedly implied that I didn't deserve what I'd accomplished and had been overambitious for even trying in the first place," Campoverdi writes. 
She explains that she modeled for Maxim because she was working as an unpaid intern on then-Senator Obama's presidential campaign. "My time as a model was short and it helped me pay some bills," Campoverdi writes. 
Although Campoverdi worked through the sexist backlash she experienced, she says she wants to address the photos once and for all now that she's running for Congress.  
"Men get to be broad and complicated and contradictory. Yet as women, we aren't granted the whole person. We get typecast as the Sexy One, the Brainy One, the Girl Next Door," Campoverdi writes. "... Women shouldn't need to choose between being intelligent and being feminine. Female sexuality and intelligence are not inversely related." 
Campoverdi explains that we need to accept women as multi-dimensional people who can be intelligent, sexual and determined all at the same time. She writes: 
I'm proud of the mosaic of experiences that make me who I am. My life experiences have forged me into a fighter and that's why I decided that I won't let others' boxes stop me from doing what needs to be done — running for office, standing up to Trump and Republicans, and standing up for women in Los Angeles.

... From this generation forward, every woman will have grown up in the digital age where, unless she sat in a turtleneck at home for all her teens, she will have pictures readily available online that can be used to shame her. And if these women decide to sit this one out because of that, we will miss out on talented, transformational women leaders in every public-facing field, especially politics. This will be a loss for our country and our future.
As Campoverdi writes towards the end of her essay: "Now more than ever, we must recognize and accept the complexity of real women, and celebrate them in their quest for leadership roles."
REAL LIFE. REAL NEWS. REAL VOICES.
Help us tell more of the stories that matter from voices that too often remain unheard.
BEFORE YOU GO