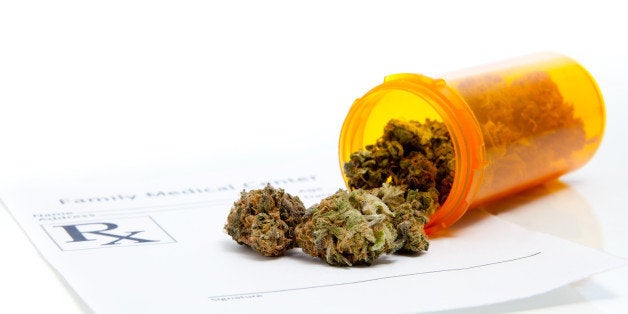 The continuing trend of state-level marijuana legalization has led to growing business establishment, the likes of which this recently illegal trade has never seen. At the tail-end of 2014, which saw legalization initiatives pass in Oregon, Alaska and Washington D.C., joining the ranks of Colorado and Washington, numerous purveyors of cannabis are throwing their hats into what promises to be a booming ring of commerce. As announcements of these brands emerge, cannabis consumers and legalization advocates scrutinize entrepreneurs' intentions, hoping that the next big cannabis brands are in the game for compassion over profits.
The newest legal cannabis brand to enter the fold is IVXX, a company based in Oakland whose products are currently sold in Northern California dispensaries and will soon be available in Nevada as well. Beyond these territories, IVXX plans to expand into more cannabis-legal states as the laws continue to evolve. IVXX currently offers high quality marijuana strains, THC concentrates and pre-rolled joints with a focus on consistency in quality and providing an understanding of the products to consumers.
The brand's founders represent both sides of the incentive to enter a big-time cannabis venture. CEO Salwa Ibrahim is a dispensary operator based in Oakland, CA who has long been an outspoken activist for cannabis legalization as part of Oaksterdam University, an educational institution focusing on cannabis cultivation and business. IVXX President Derek Peterson is also the CEO of his own company, Terra Tech, a company establishing cannabis-growing operations in marijuana-legal states that is currently raising money on Wall Street for a venture in Nevada. Both Ibrahim and Peterson profess a commitment to creating quality and consistency that is lacking in the current California dispensary market, which is largely unregulated and sources supplies from various quasi-legal cooperative grows. According to a press release, Peterson said, "Our goal in developing this brand is to make certain we bring absolute quality and accountability to the entire industry."
To date, a number of companies have announced plans to launch national and international cannabis brands despite the product's illegal federal status, and few have dodged criticism for their intentions. In late 2012, former Microsoft executive Jamen Shively began a bombastic press campaign promoting his venture, Diego Pellicer, a major purveyor of "premium marijuana." Shively's hyperbolic vision for the brand and his novice with the plant itself troubled legalization advocates fearing the commercialization of cannabis as well as established marijuana industry entrepreneurs who admonished his attempt to enter the industry.
More recently, a cannabis-focused private equity firm called Privateer Holdings announced a partnership with the descendants of Bob Marley to create a multinational cannabis brand called Marley Natural. The announcement was met with internet backlash calling it a betrayal of the music icon's anti-establishment message. Outspoken legalization advocate Russ Belville assailed Privateer's CEO for speaking negatively about existing "stoner" culture.
Time and time again, the legalization advocacy community has demonstrated their weariness of outside business interests since the legal marijuana industry became a prospect. The hope is that small dispensary operations with a focus on caregiving have the opportunity to grow to larger scales and maintain their ultimate, compassionate goal as they expand into major brands.
In this sense, IVXX may be the brand that weathers scrutiny. Ibrahim campaigned for recreational legalization in California before opening her dispensary, Blum Oakland, which has grown to serve over 700 medical patients a day. Peterson is also a partner in Blum Oakland. Though he dons a suit and tie and earned his business chops on Wall Street, he's an open recreational and medical cannabis user. While IVXX strives to be a profitable venture, both its founders entered the cannabis realm as a matter of personal interest in the growing liberalization of cannabis in the US. In a statement, Ibrahim dedicates IVXX to "the thousands of people that have fought tirelessly, risking their own freedoms and lives to make cannabis, and its incredible potential, openly accepted and available to everyone." This sentiment is sure to win over any skepticism and may just be the winning trait of the first big, legal cannabis brand.
Calling all HuffPost superfans!
Sign up for membership to become a founding member and help shape HuffPost's next chapter