Costco is such a steady part of Minnesota couple Karinne Tarshish and Dan Klamet's routine that they decided to take their engagement pics there. Yes, seriously.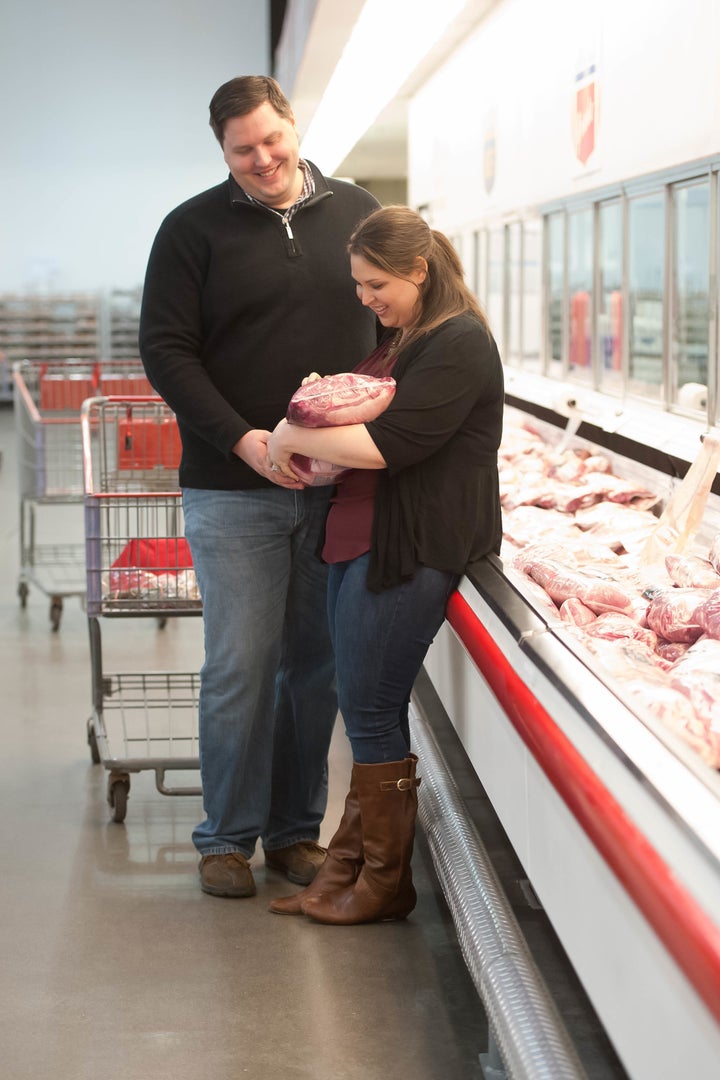 "Neither of us wanted any engagement photos, because it felt really awkward and forced to us," Tarshish told The Huffington Post. "We barely post any pictures of ourselves online to begin with, and have no framed photos on the walls at home -- just artwork. I started joking that the only kind of pictures of us we could do would be of us doing our daily routines."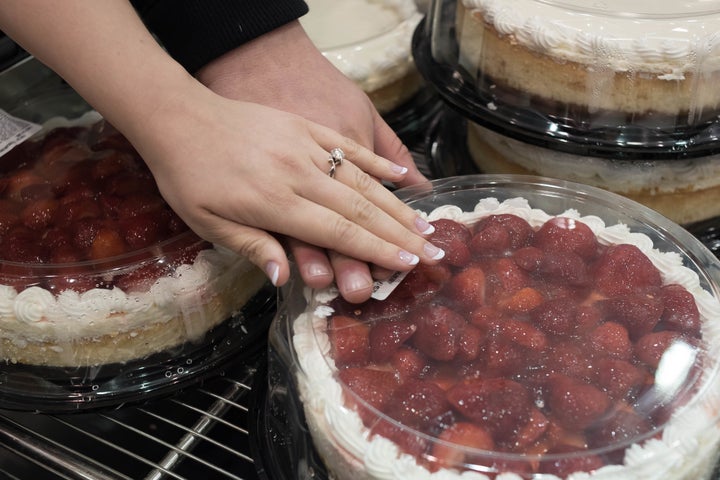 The shoot took place at the Saint Louis Park Costco location on April 25.
"The photos were taken to be funny," Tarshish said. "We do love Costco, but that isn't why we took the photos. We just wanted to do something that our friends and family would enjoy."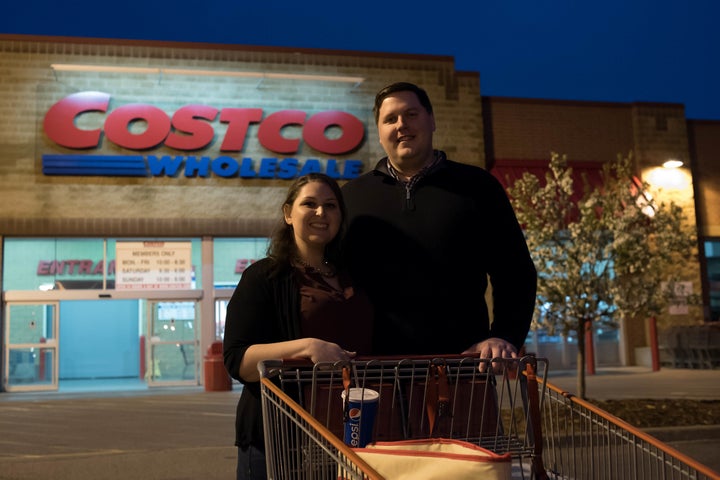 Tarshish and Klamet plan to marry on October 15, 2016. The pair met online in 2011 when Tarshish was a student at the University of Kansas and Klamet was a staff member at a student union there. They got engaged on their third anniversary, March 29, 2014, at the top of the John Hancock Tower in Chicago.
"For years we had been pretending to get engaged on April Fools Day, so we waited a few days to announce our real engagement on April first," Tarshish said. "I think it threw everyone off, because they weren't sure if we were really engaged or not."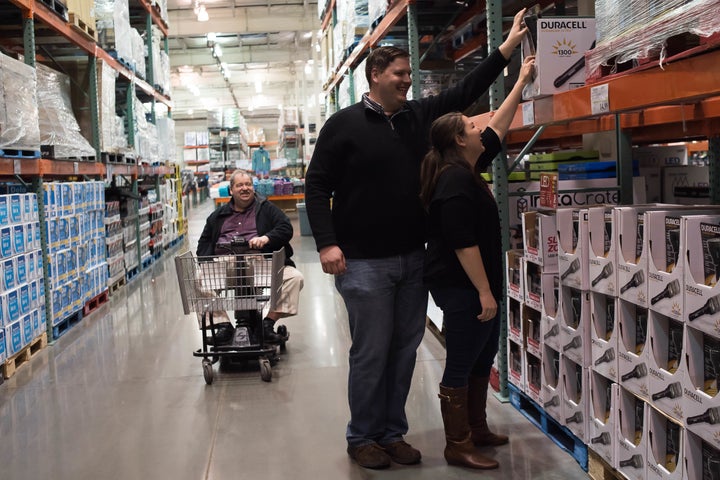 While Tarshish and Klamet are clearly big Costco fans, they don't plan on incorporating the store into their actual wedding day.
Check out more fun shots from their shoot below: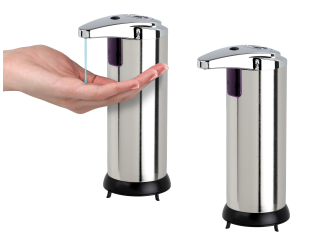 19 Things You Never Knew You Could Get For Your Home At Costco
Popular in the Community