Let's get divorced -- but first, let's take a selfie.
Canadian couple Shannon and Chris Neuman did just that last Thursday, filing for divorce at a Calgary courthouse and snapping a quick photo to commemorate the occasion.
"Here's Chris Neuman and I yesterday after filing for divorce! But we're smiling?! Yep, we're kooky like that," Shannon said in a Facebook post that's racked up more than 30,000 shares. (The post is now private but Shannon shared the screenshot below.)
Kooky -- or just really good co-parents. In the caption, Shannon explained that she and Chris are cheesing it up in the pic because they know they're doing "something extraordinary" for their two kids by parenting civilly.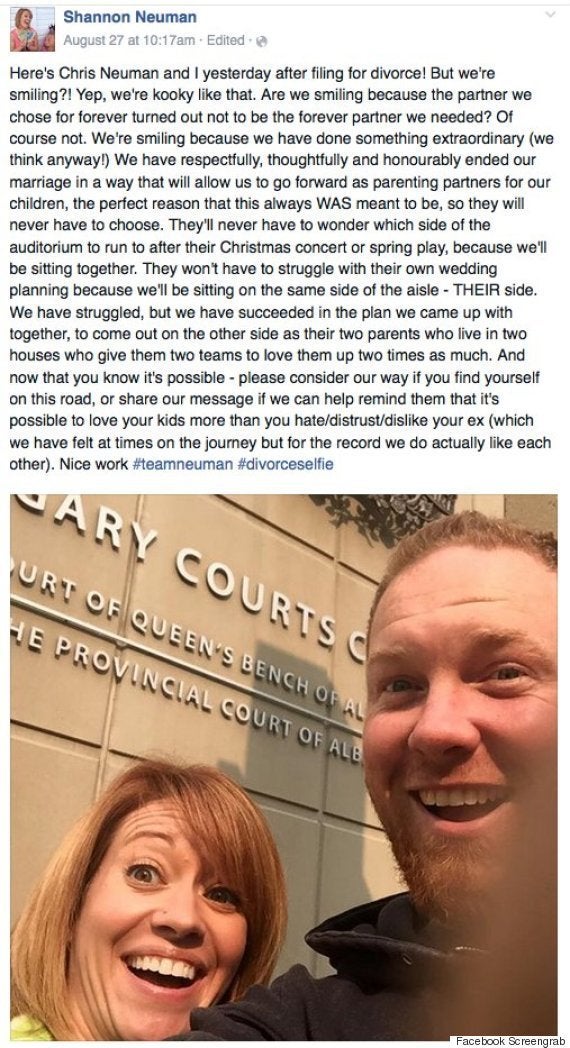 Are we smiling because the partner we chose for forever turned out to not to be the forever partner we needed? Of course not. We're smiling because we have done something extraordinary (we think anyway!) We have respectfully, thoughtfully and honourably ended our marriage in a way that will allow us to go forward as parenting partners for our children, the perfect reason that this always WAS meant to be, so they will never have to choose. They'll never have to wonder which side of the auditorium to run to after their Christmas concert or spring play, because we'll be sitting together. They won't have to struggle with their own wedding planning because we'll be sitting on the same side of the aisle - THEIR side.
Shannon told The Huffington Post on Tuesday that the response so far has been "99 percent positive." But some were quick to criticize the exes for seemingly celebrating their divorce.
"We weren't celebrating with the pic, we were commemorating the accomplishment of a goal that we worked really hard to reach, together," Shannon, who was married to Chris for 11 years, told HuffPost. "If we were celebrating, it was the completion of the process and coming out on the other side as friends."
Now that the photo is going viral, Shannon hopes the couple's positive co-parenting vibes rub off on others.
"If it helps any couples struggling (even if they're complete strangers to us!) then I think that's awesome and it makes me feel super proud," she said.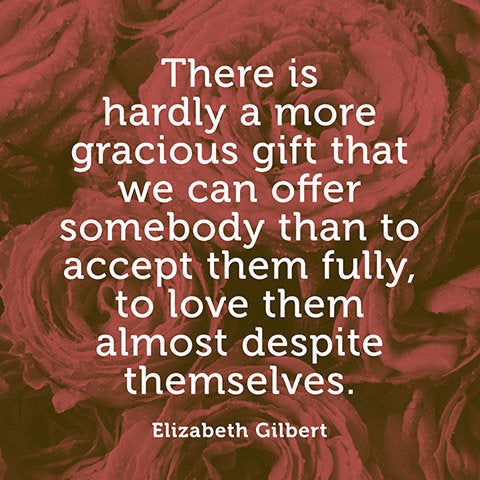 The Best Things Ever Said About Love
Related