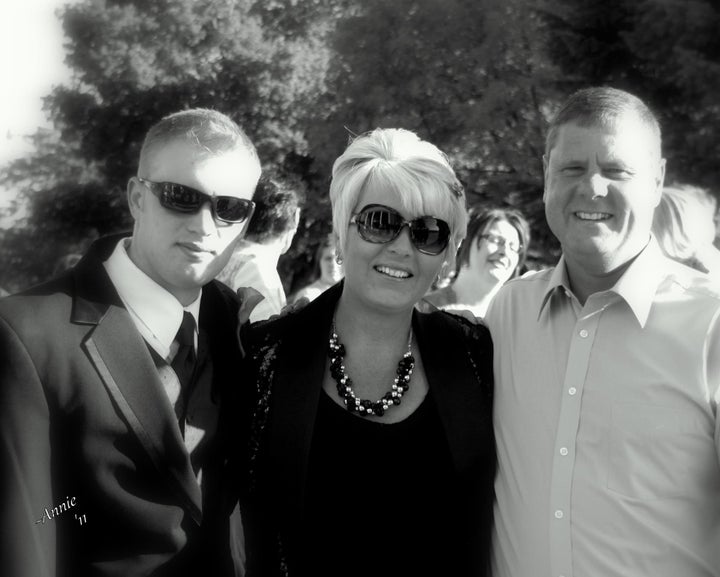 It wasn't long after their son's return from war in Afghanistan, in September of 2011, that Lisa and Jeff Naslund's joy started to fade into great worry. Dillion Naslund had spent almost a year serving in the 1st Battalion, 133rd Infantry Regiment in the Middle East, and was initially very excited to be back in his hometown of Galva, Iowa.
"He was having a blast with friends and family, having fun reconnecting," Lisa told HuffPost. It was his second time coming home after serving the Army abroad. The 25-year-old had previously fought as an infantry soldier in Iraq four years before ― and the family was excited to welcome Dillion safe and sound again in the farm he grew up in.
However, about five months later, things started to change. Dillion was drifting away from his "fun, kind and happy" personality as he was showing signs of short temperedness while isolating himself from others.
"He was struggling, and as a family we thought we just had to give him some time and things would get better," Lisa said.
However, the constant laughter and light one-liner jokes that used to make Dillion "the life of the party" never came back. The now reclusive, brooding man started to often be seen drinking too much and missing work at his construction job. In August 2012, Lisa and Jeff got a scary phone call from their daughter Krystal, who lived a mile away from their home. She and her husband had woken up to a weird noise in the baby monitor and saw a very upset Dillion when they went to check out what was wrong. "Everything is fine, just go back to sleep," Krystal recalls being told by Dillion. On the counter, she found an alarming note.
"He wrote it to thank her and her husband, Craig, for everything they had done and said that he loved them very much, but he was going to end his life," Lisa said. "We stopped him from leaving the house and tried talking to him to understand what was going on ― and that was the first time he told us about his nightmares and that we could simply not understand what he was going through."
It was only after they took Dillion to the Veterans Affairs health care system in Iowa City that they would hear the term post-traumatic stress disorder, or PTSD, for the first time.
"Now we finally had a name for it, so we thought we could fix it," Lisa said.
The veteran was sent home five days later after receiving counseling and medicine, and seemed to be getting better after a while.
"But he just got better at hiding it," Jeff told HuffPost.
On Dec. 10, 2012, Lisa received a call from Dillion's landlord, who reported some financial issues. She went to his apartment, she said, and had a little mother's tough love argument.
"I told him, 'We're all here for you, but you have to start helping yourself,' and he said, 'You just don't get it, Mom.'"
Later that night, Dillion's ex-girlfriend contacted the Naslunds about a text she had received from him. "I'm on a gravel road ― I'm going to do something but I'm going to go with a smile on my face," the text read.
"One hour later, the sheriff found Dillion," Lisa told HuffPost. "He had shot himself in the chest."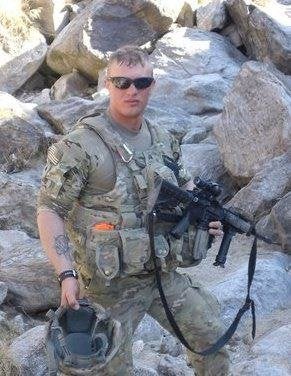 Dillion's story is not the only one of its kind. A VA suicide prevention study published in 2016 found that roughly 20 veterans kill themselves every day ― which accounts for one suicide every 72 minutes. In 2014, veterans represented 18 percent of all deaths from suicide among U.S. adults.
The shock from Dillion's death was heightened after they discovered how many families struggle with the same problem nationwide. They then decided to channel their grief into preventing more veteran suicides. After meeting Howard and Jean Somers, a couple from San Diego who lost their National Guard veteran son to suicide in 2013, they co-founded Operation Engage America. The nonprofit works to connect veterans who have PTSD and their loved ones to various support programs ― the different resources range from mental health care facilities, medical health and wellness, crisis support, caregiver support, transition care, family crisis, financial issues, education, food assistance, service dogs, employment, substance abuse, vet to vet programs, and veteran service organizations.
"There are a lot of resources out there and it's impossible for just one to make a change, but if each do a little, together we do a lot," Lisa said.
They started by hosting resource fairs in Des Moines and San Diego. Now, they count with a staff of five regular volunteers and expanded their work to other states like Nebraska, Maryland and Arizona.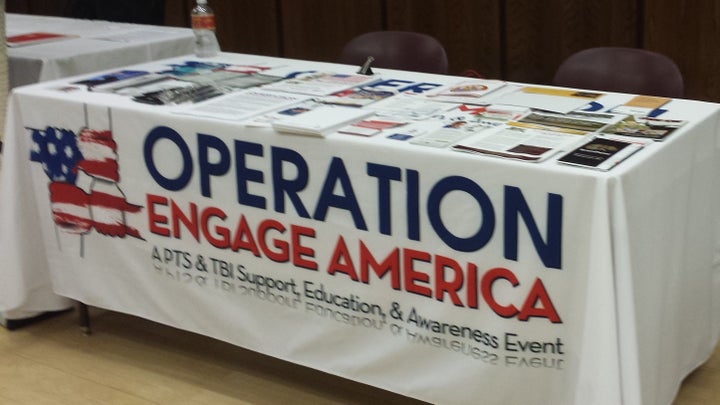 The couple met several people just like their son, who always dreamed of serving the military ― and then found themselves living a nightmare while struggling to deal with their postwar traumas.
"Growing up, that's all he would talk about ― he wanted to follow his grandparents' footsteps, who also served in the war," Jeff said. "He would get into my makeup and do camouflage painting so he could pretend to be an army man in the farm," Lisa added.
They recall having a National Guard recruiter show up in their home even before Dillion turned 18, in 2005. He was in his junior year at the Galva-Holstein High School and wanted permission from his parents to officially join the army.
"Many people ask us 'why in the world would you sign that?'" but it was his dream and he was about to be 18 anyway," Lisa said. "He begged us to sign because he wanted our blessing, and I just couldn't say no after he asked us like that."
The couple learned to get away from the guilt that came with their tragic loss. "For two years I've felt like I was the one that had killed our son," Lisa said. "The reality is I did not ― PTSD is an invisible wound of war and that's what killed Dillion," she added.
"For two years I've felt like I was the one that had killed our son. The reality is I did not -- PTSD is an invisible wound of war and that's what killed Dillion."
Since they started the program, they have helped hundreds of veterans and their families, along with community members. Many soldiers in crisis seek their help to cope with the burden of what they have seen and done while at duty. Lisa recalls when a veteran from the Midwest called her about a battle buddy who was about to kill himself. She was able to get in touch with him and get him taken to a veteran care facility before he attempted to take his life.
"About three weeks later I got a call from the soldier thanking me for helping him ― he said he was determined to end his life that very night, but now he really wanted to live," she told HuffPost.
For Jeff and Lisa, preventing families from going through the pain they experienced is what drives them to continue doing the work. "There are over 64,000 organizations out there to help, and we make sure to connect people with the right ones for them," she explained. "I wish I had know about many of these programs when Dillion was struggling, so we want others to know what we did not know."
The next resource fair will be held in Cedar Rapids, Iowa, on Oct. 14. "Our sons went to war, but we're here to fight the battle," Jeff said. "These are our heroes in need, they have sacrificed so much for us all, so this is the least we can do to help them."