Philadelphia couple Ryan and Joanna Trautman got married on Saturday, right smack-dab in the middle of winter storm Jonas.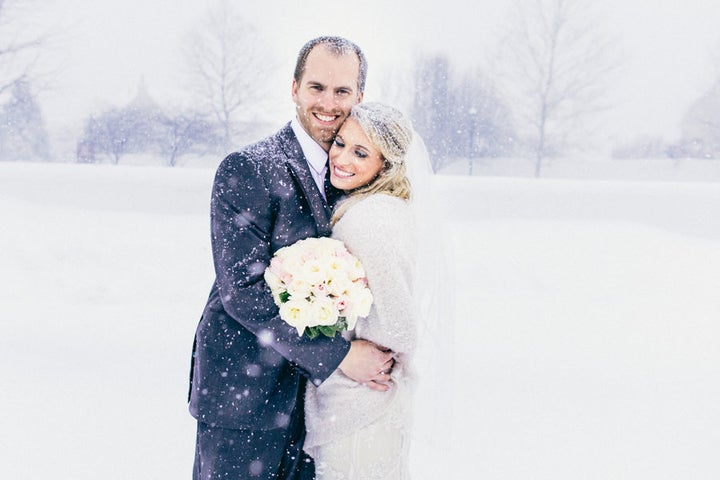 The weather outside was frightful, but the bride and groom certainly made the best of it. Thanks to their talented photographer Justin Johnson, Ryan and Joanna were able to capture some wonderful wintry moments.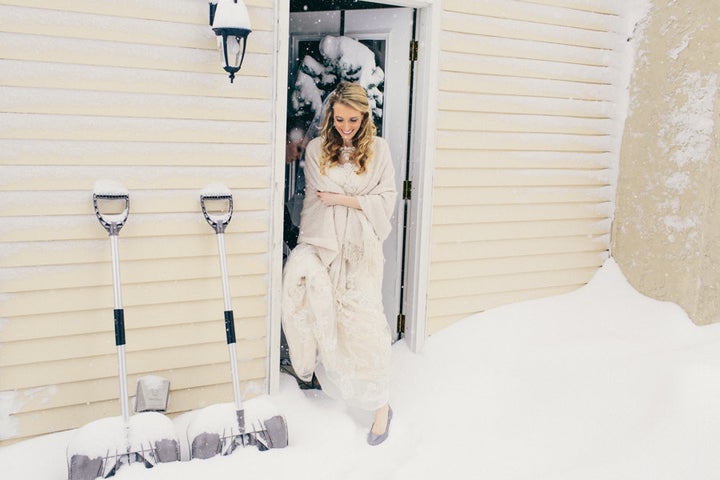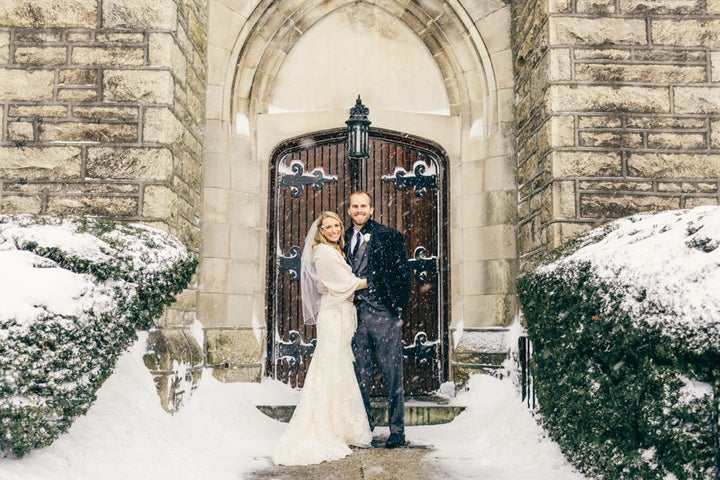 It snowed more than 2 feet in the area that day, with wind gusts consistently in the 40-mile-per-hour range.
"We knew there was a chance of having a snowy wedding day, but could not have imagined how much snow we actually got!" Joanna told The Huffington Post. "We were picturing something more along the lines of light flurries."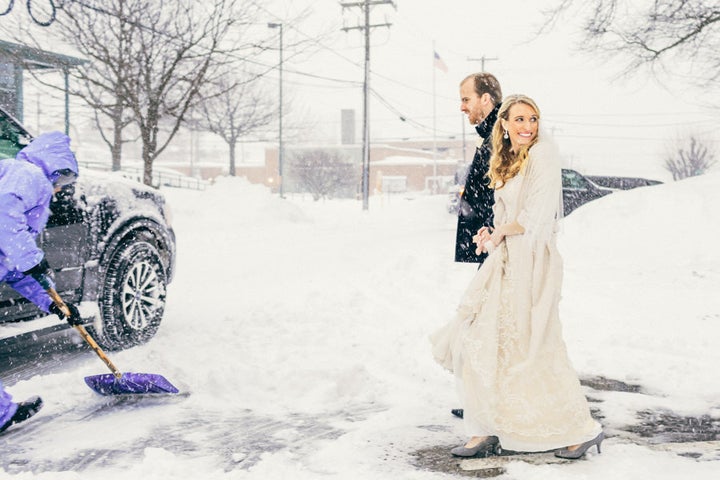 "I remember walking out of the church holding Ryan's hand and taking a look at everything covered in snow, with snow continuing to fall, and being struck by how beautiful and magical the day really was," the bride added.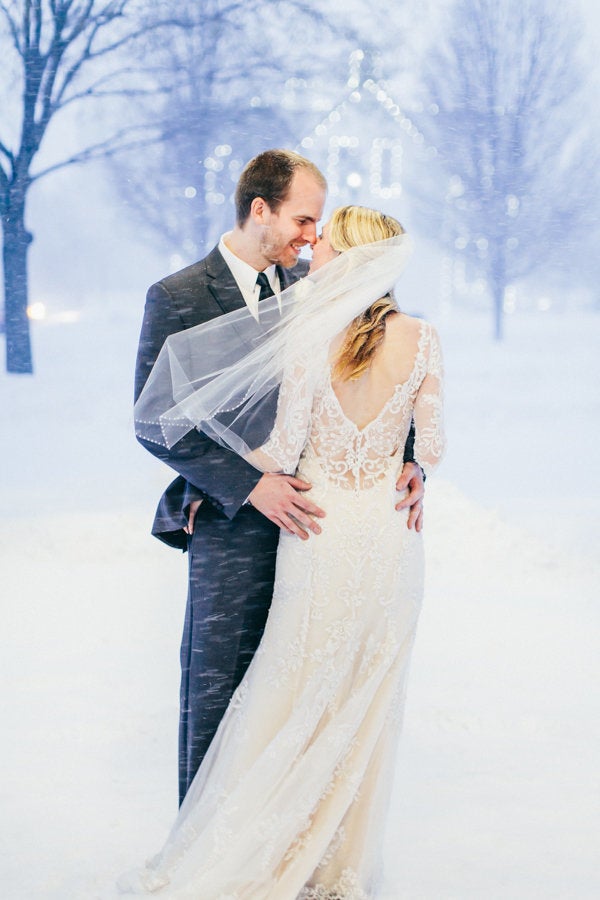 During the bridal party photo shoot, they experienced whiteout conditions that made for some spectacular pics.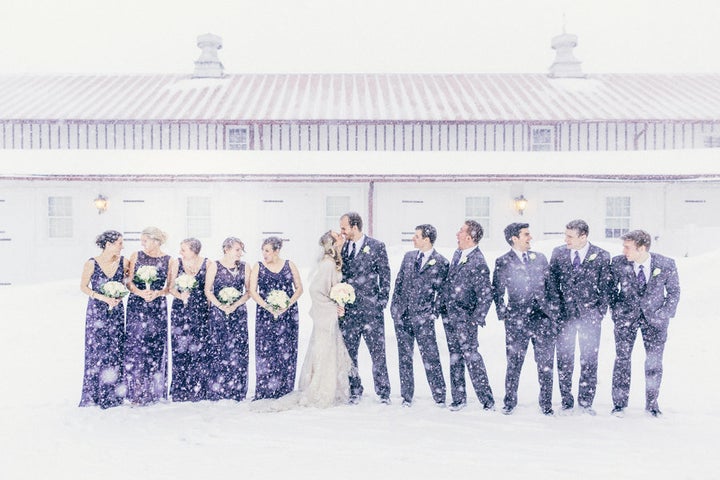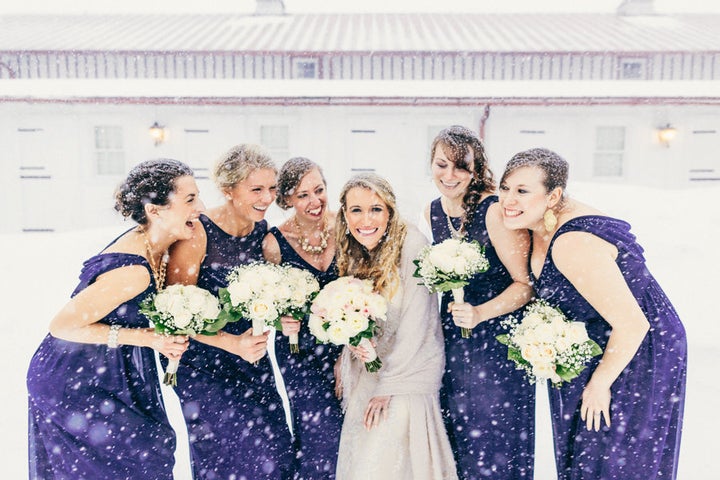 The bride told HuffPost that canceling the wedding was never an option; they were determined to tie the knot that day no matter what.
Only half of the roughly 120 guests that they were expecting were able to show up due to the weather. But those who made it -- including dedicated family members, friends and vendors -- worked tirelessly to make the wedding happen.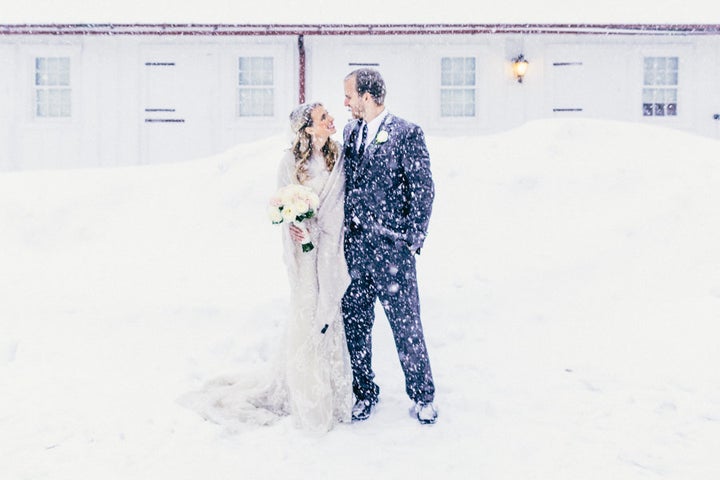 The groom's family rented an entourage of SUVs at the last minute when their transportation fell through. Family and neighbors woke up early to help shovel out the driveway. Justin, the photographer, went the extra mile by sleeping at the bride's house the night before -- just to make sure he would be there on time.
"We are so taken aback by how many people were willing to go out in very difficult conditions to be there for us on our day," Joanna said.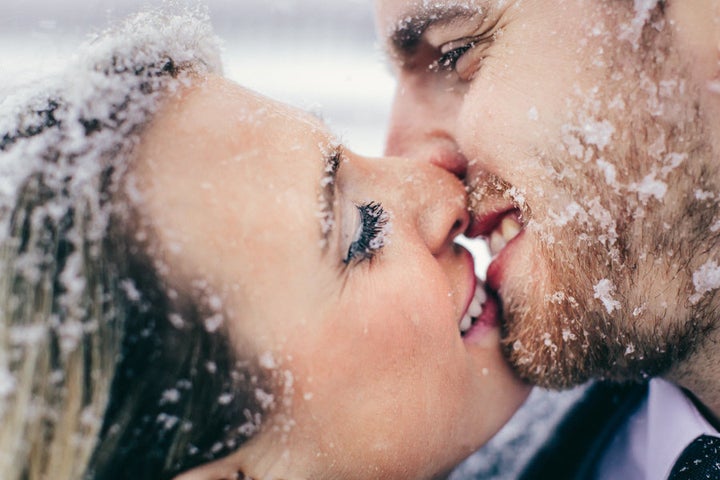 While some couples would have stressed out over the bad weather, Ryan and Joanna took it all in stride. Justin said working with them was "the best."
"They were just as excited and easygoing as any other day," the photographer told HuffPost. "Even being out in those whiteout conditions, they never wanted to go inside once. Between them and all the family and friends that trekked out for this special day, it was one I will be telling stories about for some time."
See more of the stunning snow-covered snaps below: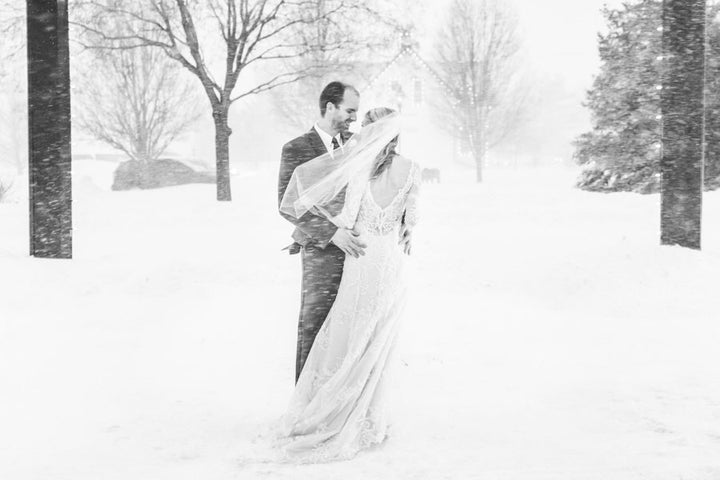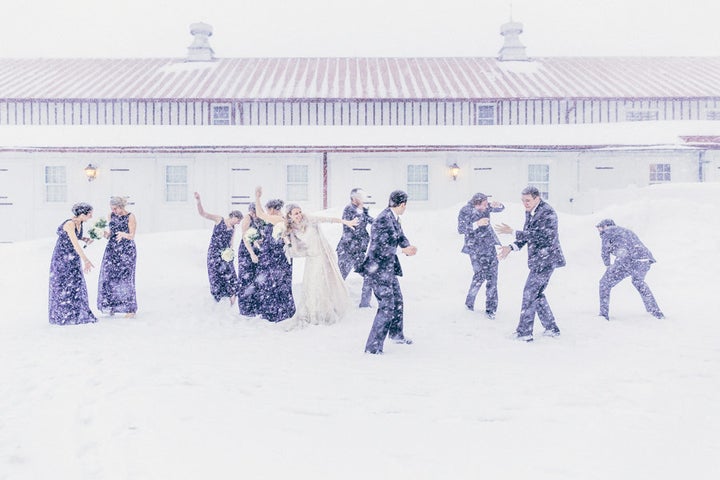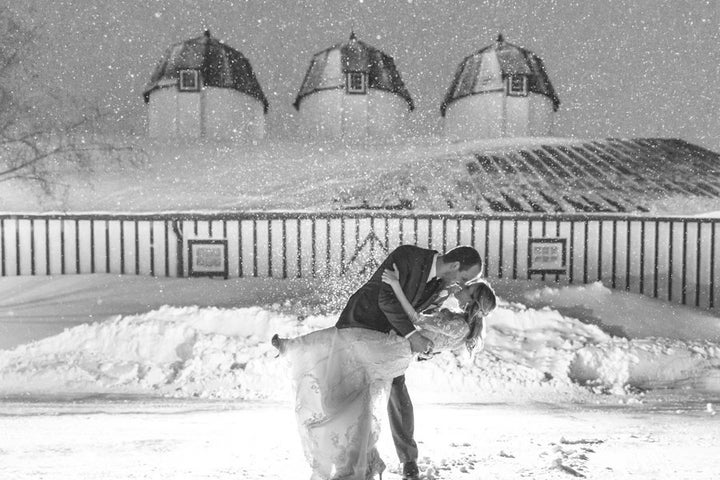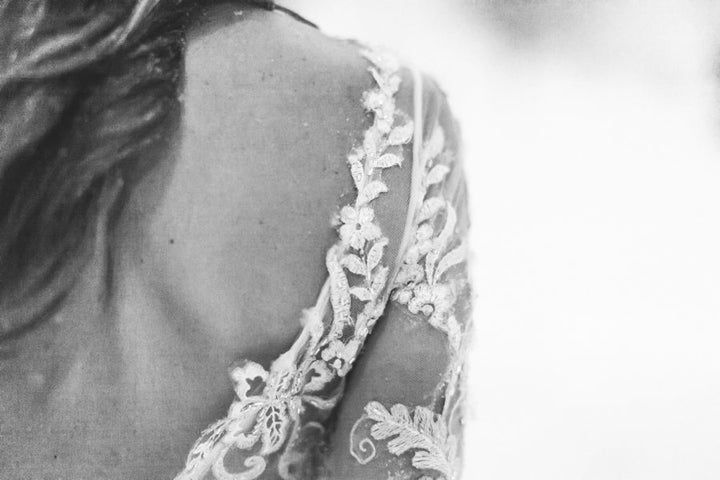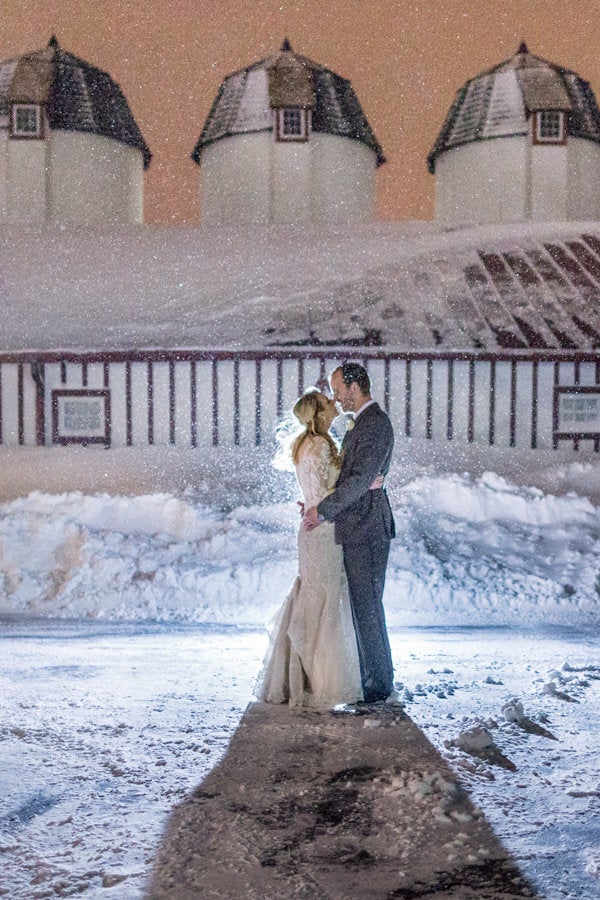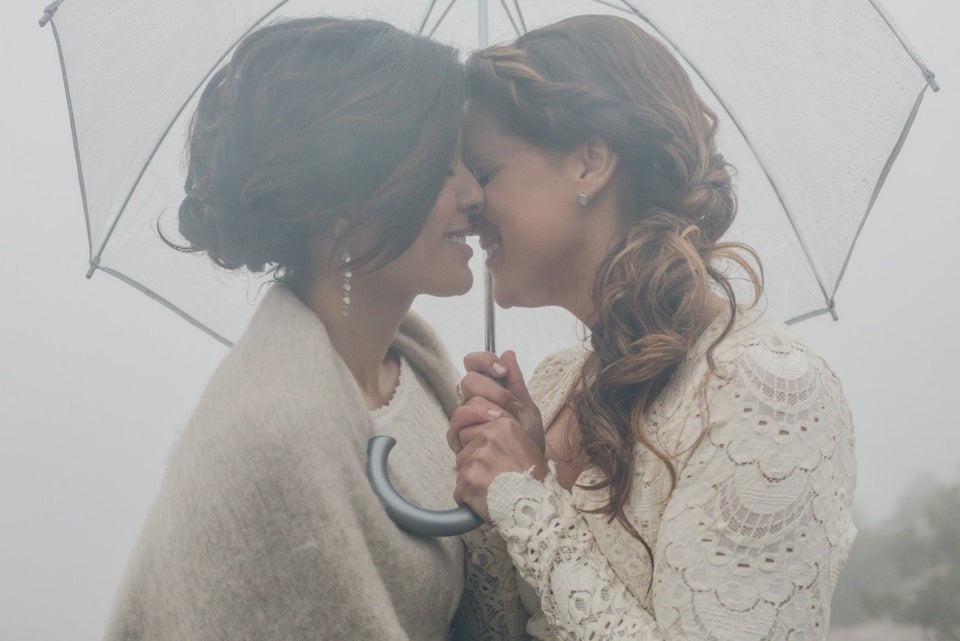 Bad Weather Wedding Photos
Related