"Star Wars" superfans and high school sweethearts Krystel and Earle Doudera wanted the "Star Wars"-themed wedding of their dreams, but figured it was impossible on their $5,000 budget.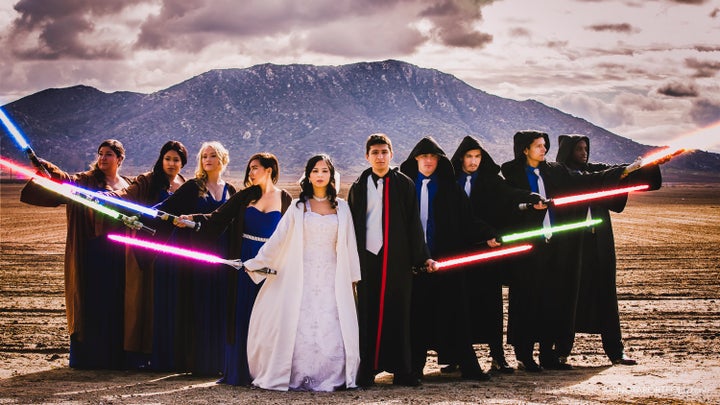 It turns out, it just takes a little creativity and DIY.
"When Earle told me we could make my dream wedding happen with our budget and figure it out together, I cried," Krystel told The Huffington Post. "We spent a lot of time researching all the deals, cut out as much 'wedding schtuff' as possible, like save the dates and wedding programs and made sacrifices. I did a lot of overtime to save more. We were starting our lives together and we not only wanted to start it off with a bang, but also wanted to start it off right."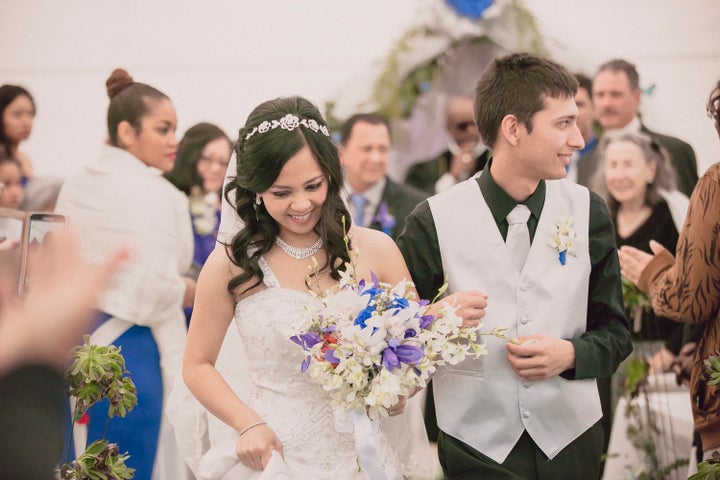 The pair decided to invest their savings in a house instead of a blow-out party, so it was only fitting that the January 10 nuptials took place in their backyard. The otherworldly photos were taken near their newly-purchased Southern California home.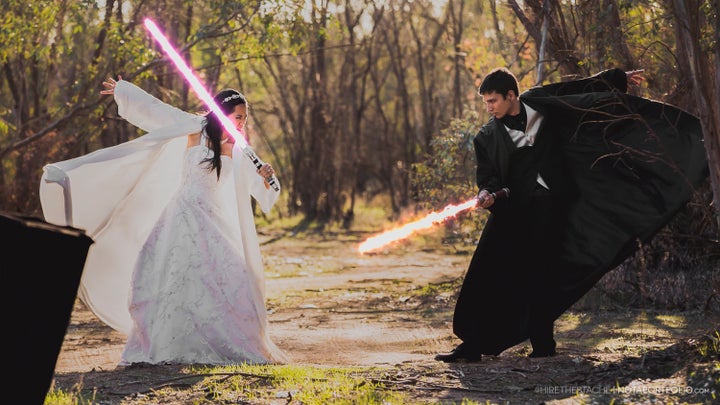 There were "Star Wars" details aplenty at the bash, courtesy of Krystel's aunt and mom who put together flower arrangement and created the decor. Fittingly, tables were named after planets and the pair also had a Death Star cake that was pointed at trash cans labeled Alderaan, according to BuzzFeed.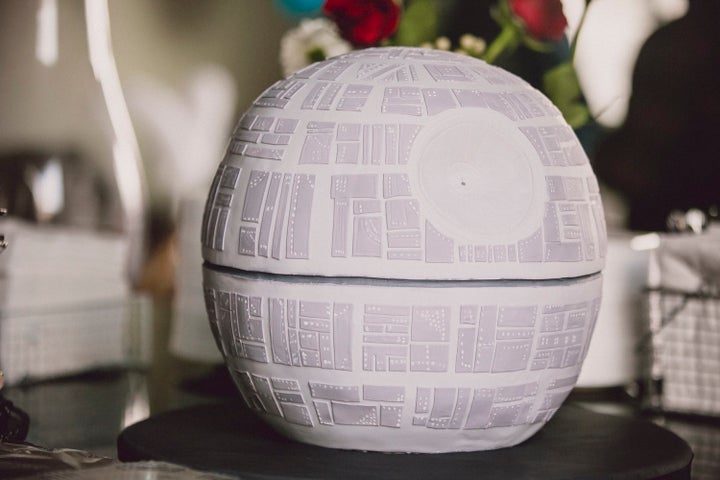 Of course, a lightsaber battle had to take place.
"Dad handed me off to Earle for our first dance," Krystel told Huff Post. "The first dance started out as any normal first dance. We swayed to Josh Groban's 'When You Say You Love Me' for a few seconds until the music suddenly cut to 'Duel of the Fates.'"
The bridesmaids and groomsmen also joined in for the choreographed lightsaber battle.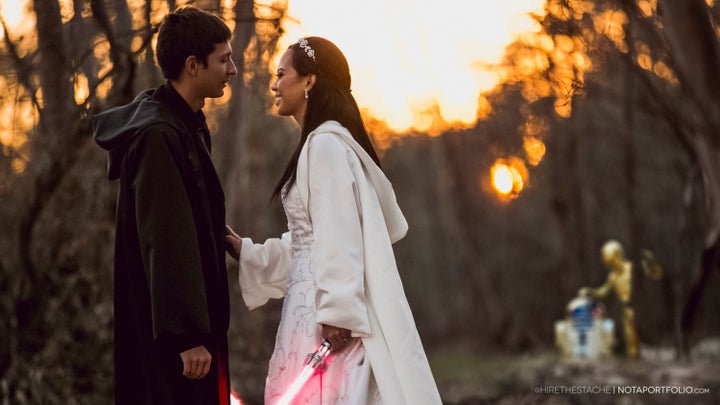 At first, some family members were a bit skeptical about the "Star Wars" theme, but most of Krystel and Earle's family eventually came around to the idea.
"Some of my older family members questioned it," Krystel said. "Filipinos love tradition, but they weren't really against it -- they were just unsure why I chose it. But, they really loved that we ended up buying a house, so they were happy at the end of the day."
Krystel and Earle, who are both 23, met eight years ago in high school. They began passing notes in the hallway between classes, and the rest is "Star Wars"-filled history.
See more shots from their wedding below: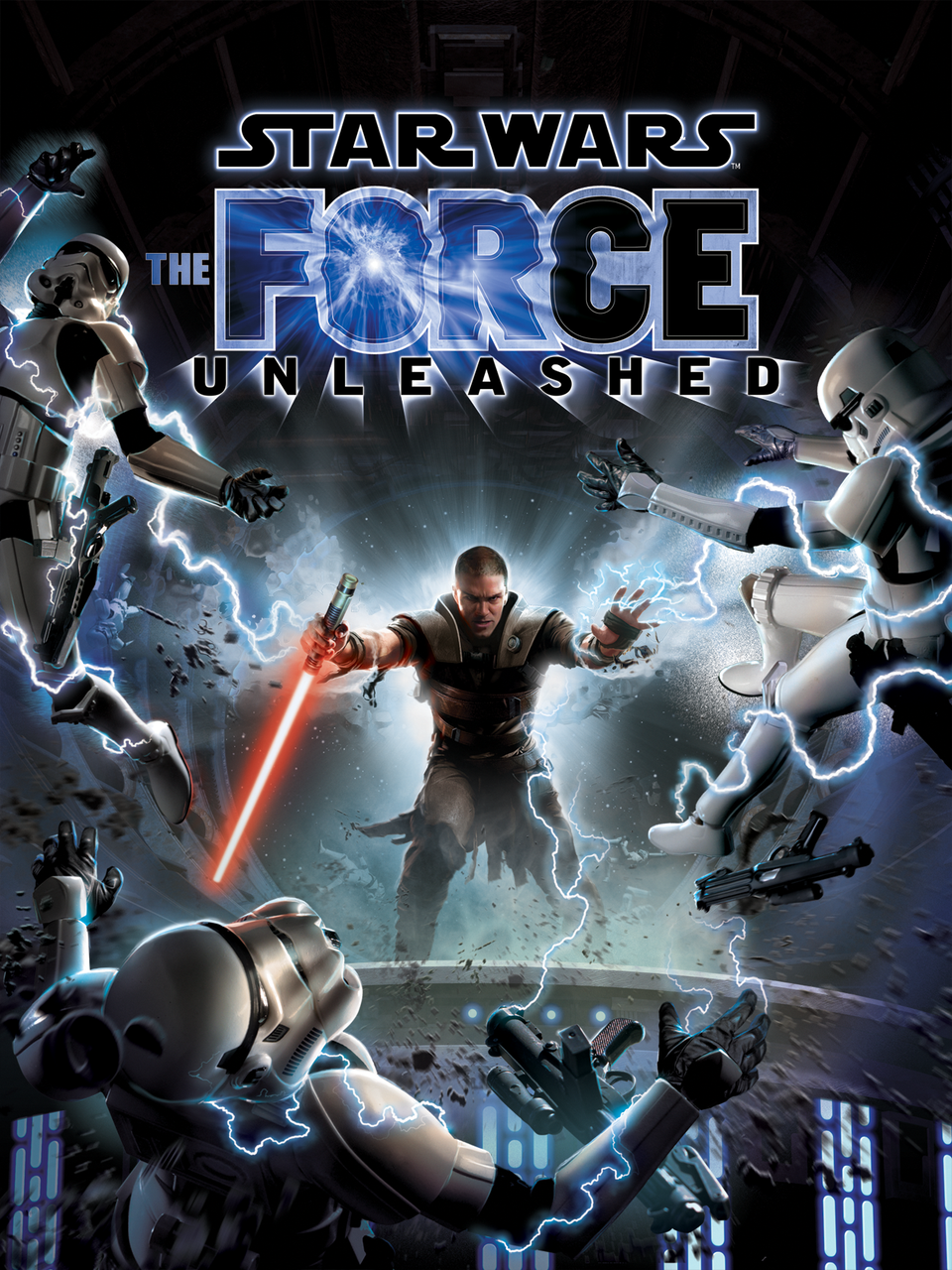 Top 5 Star Wars Video Games