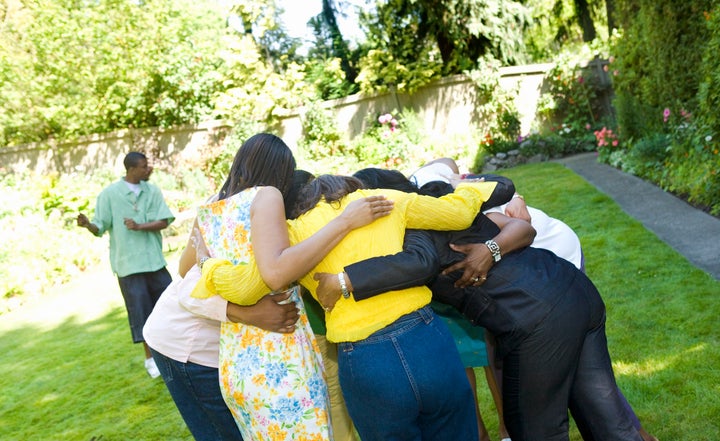 As part of our Blended Family Friday series, each week we spotlight a different stepfamily to learn how they've worked to bring their two families together. Our hope is that by telling their stories, we'll bring you closer to blended family bliss in your own life! Want to share your family's story? Email us at divorce@huffingtonpost.com.
As parents of seven kids, all under the age of 19, Willie and Rachel Scott know the importance of having a good support network. That's why they started an online community -- Better Than Blended -- for parents adjusting to raising their stepfamilies.
"Our mission is to ultimately help other stepfamilies thrive," Willie told HuffPost.
Below, Willie, who lives with his family in Cleveland Heights, Ohio, shares his best advice for feeling united in a stepfamily.
Hi Willie. Please introduce us to your family.
There are a total of nine in our family, including me and my wife Rachel. Someone recently asked the same question and when we said the number nine, they gave a small laugh, then realized we were serious. We have Antonio (19), Willie III (16), Autumn (14), Darius (9), Dominique (7), Gabrielle (3) and Aaron (1).
Rachel and I have been married since October 2011.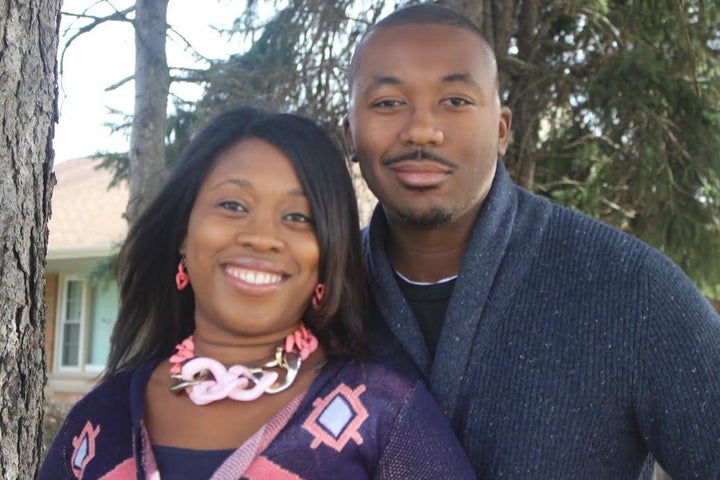 What have been some of the biggest challenges of blended family life?
One of the greatest challenges was learning how to handle discipline. Coming from two different homes with different discipline styles, we had to find what worked for us. We have grown, but it remains a process.
What's the best thing about raising your children together?
The best part so far has been watching our children grow and find their identities. We love having the opportunity to help them navigate the challenges and victories of life. We both grew up in blended families so we understand the general dynamics of raising a stepfamily. Our blended family is large and our home always has something going on to keep us busy but we love every moment of it.
What makes you proudest of your family?
We're most proud of the unity that exists in our home. We are constantly pursuing oneness in our home. We want to raise a family that the children will later be connected to even when we are not around. As the children grow, everyone seems to be getting closer rather than drifting apart. That's what's important to us. Our family mantra is 'We are not an ordinary family, we are an extraordinary family,' and that really drives us. Our site is a product of that pursuit.
How do you deal with stress in your household?
When things become stressful or challenging we pray together as a couple or as a family. We also make sure we communicate with each other on how to best navigate through the challenges we may be facing. As I mentioned, we're also huge on finding community. That's one reason we started our site: We saw the need for stepfamily community and wanted to walk the journey with couples and encourage them to pursue oneness even when it seems impossible. Although it may look different in each home, peace can be obtained.
What advice do you have for other blended families who feel like a peaceful family dynamic is out of reach?
First, take a deep breath, then reconsider the role you should be playing within the family. Oftentimes, we try to fulfill roles that have been defined by our spouse or others and the pressure can build up.
As you work to build individual relationships with each person in the home, be intentional about identifying what each person needs from you rather than assuming what they may need. Be open to change and willing to grow. This doesn't always look and feel the way we would expect. Relieve each other of the expectation to be mommy or daddy to a child; instead, give each other permission to become the person the child needs you to be in their lives.