On May 27, Kipp and Kelsey Loeslie were taking bridal party photos at Bluestem Center for the Arts, just south of Moorhead, Minnesota, when they noticed a funnel cloud several miles in the distance.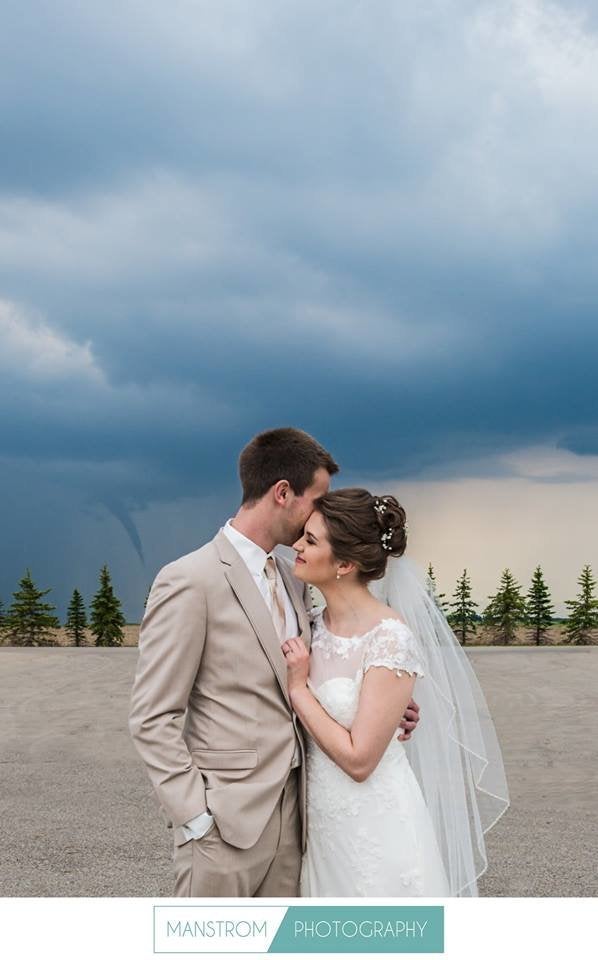 "We knew we had to stop quick and make something happen," Manstrom told The Huffington Post. "How could you let a moment like that -- on one of the biggest days of your life -- pass?"
After snapping the photo, the group headed indoors to take shelter. Fifteen minutes later, they heard warning sirens go off.
Of course, we don't recommend going out of your way to take pictures outside when there's the potential for a tornado (here are some safety tips if you do spot one). But the Loeslies lucked out that day -- both with the photo and each other.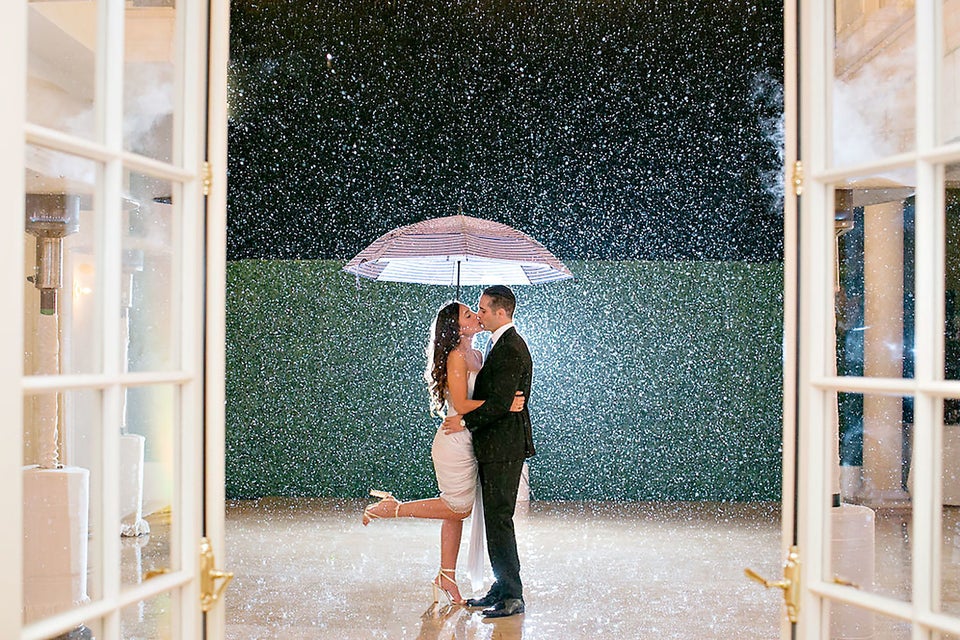 Bad Weather Engagement Photos