One man, however, had a small contribution that showed a lot of heart.
Paul Baudhuin, from St. Louis Park, Minnesota, posted screenshots of his bike ride on election night, and the shape was one that everyone who's #WithHer will recognize.
Baudhuin told The Huffington Post that "find[ing] things to 'draw'" on his bike is a hobby of his. He felt compelled to do the "H" for Hillary insignia because he wanted to publicly say that he's "with her."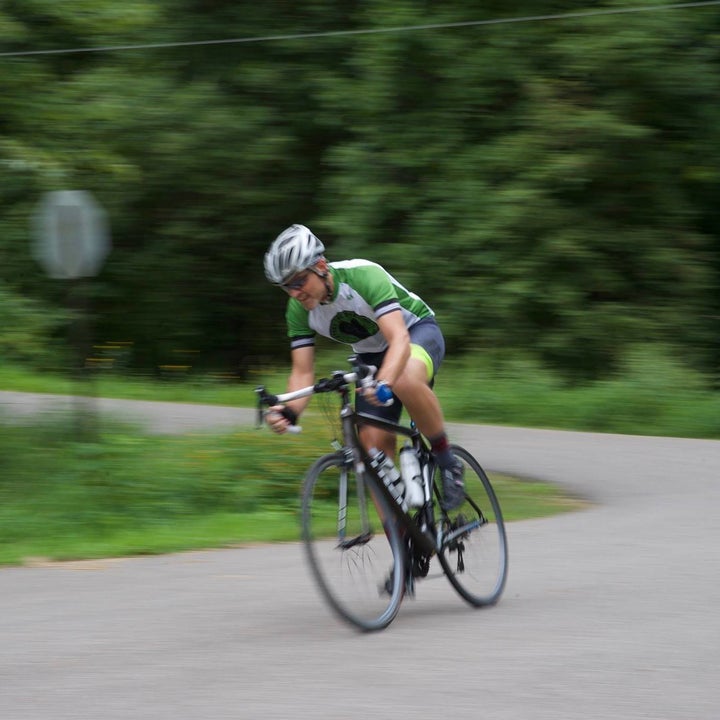 "As a cis-gender, straight, white, male, I [had to] realize that I tend to benefit no matter who wins, but that is not true for those who don't fall into all of those intersections," he told The Huffington Post. "I am deeply concerned for any marginalized people right now. As a pastor, I feel a responsibility to stand up for marginalized people."
Baudhuin hopes his ride added "levity and light heartedness" to this stressful time. 
BEFORE YOU GO
PHOTO GALLERY
Hillary Clinton Was Every Woman