One dedicated dad has created the playhouse of every "Star Wars" fan's dreams.
Colin Furze, an inventor and YouTuber, teamed up with eBay to build a life-size version of an AT-ACT (all terrain armored cargo transport) that will appear in "Rogue One: A Star Wars Story." The dad documented the process on YouTube where he explained that the final result is for a boy named Harvey who adores "Star Wars."
Furze and his team used toy versions of an AT-AT and an AT-ACT to note their dimensions, which they then multiplied by 12 for the final project. They spent about six weeks on the giant AT-ACT, which is made mostly of wood and has a step ladder so kids (and let's be honest, adults) can go inside. The inner part of the AT-ACT includes Nerf guns, "Star Wars" action figures and Stormtrooper helmets.
Once Furze and his team moved the AT-ACT part and built it in Harvey's yard, the lucky little "Star Wars" fan finally got to see his new playhouse ― and absolutely loved it.
"You've done a great job, Colin," Harvey said in a video about the project from eBay UK. "You're a nice man."
Furze wrote on Twitter that his son was really into the AT-ACT, too.
That's definitely one playhouse that is out of this world.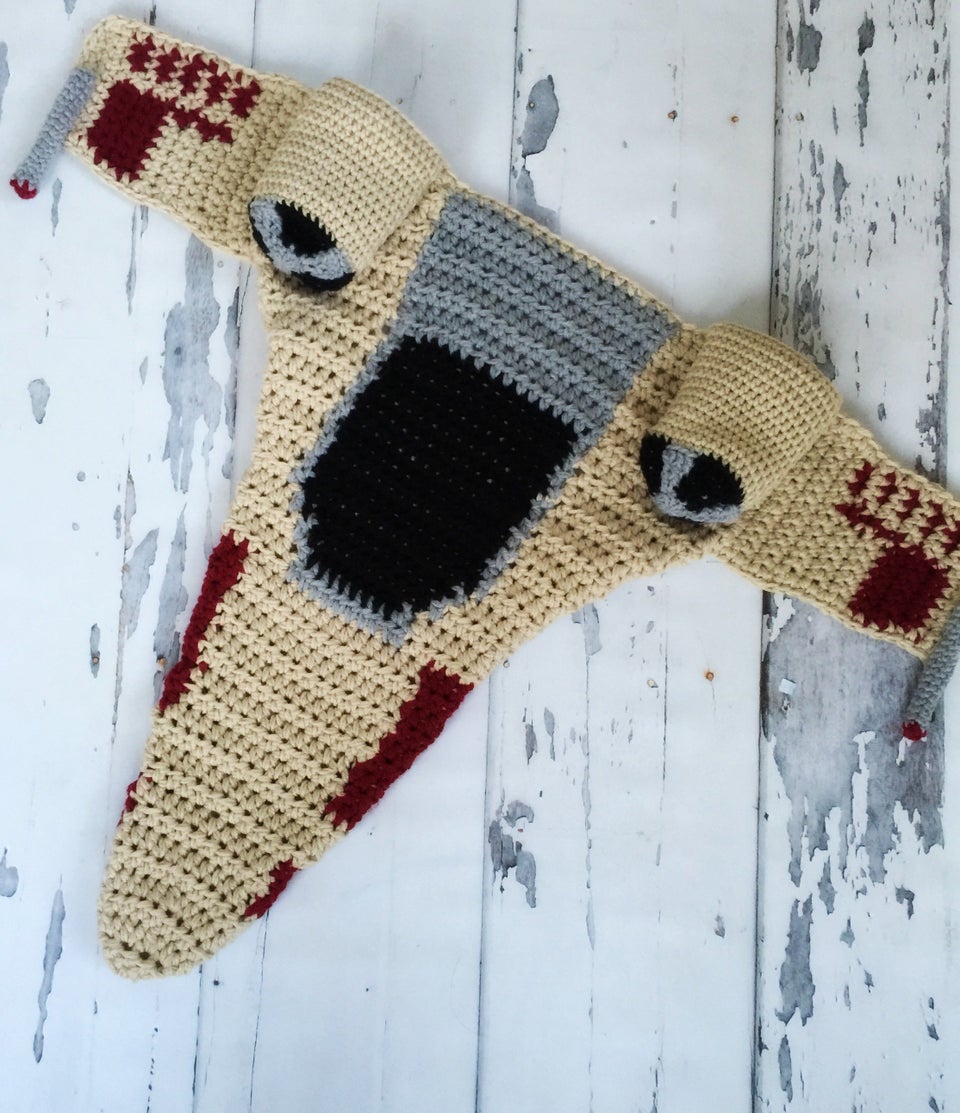 Mom's 'Star Wars' Starfighter Blankets Are Out Of This World