Most teens think their parents are totally embarrassing. One dad figured out a way to use that to his advantage.
Bradley Herbst of Jacksonville, Florida created a rule to get his 14-year-old daughter, Sydney, to spend less time on her cell phone while they're together. On Fridays, he drives her to and from school, and she's not allowed to be on her phone during those car rides. If she breaks the rule, he will walk her into school dressed in whatever wild costume he decides to wear that day.
And he goes all out with his costumes.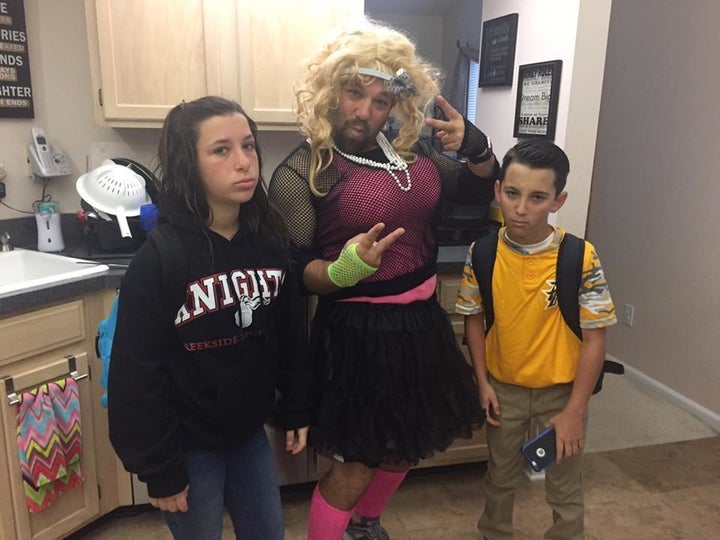 Herbst told HuffPost he often chooses his costumes based on current events or things his kids are studying in school. He also takes ideas from friends, who sometimes lend him their own costumes.
Every Friday, the dad posts photos of his costumes on Facebook.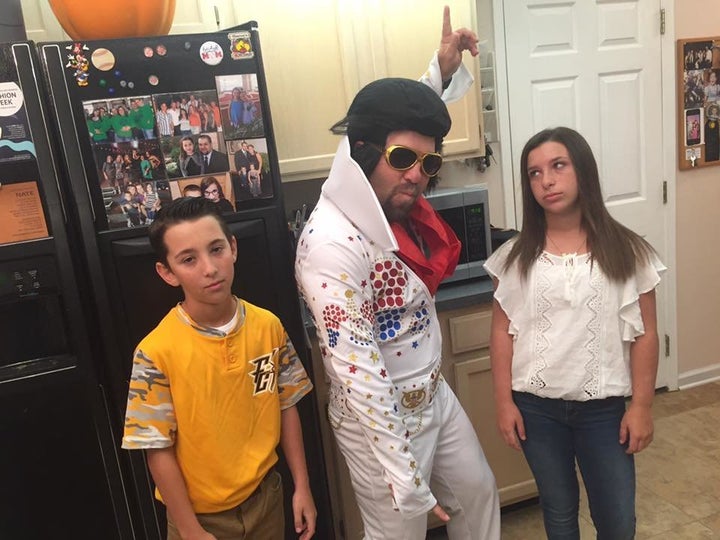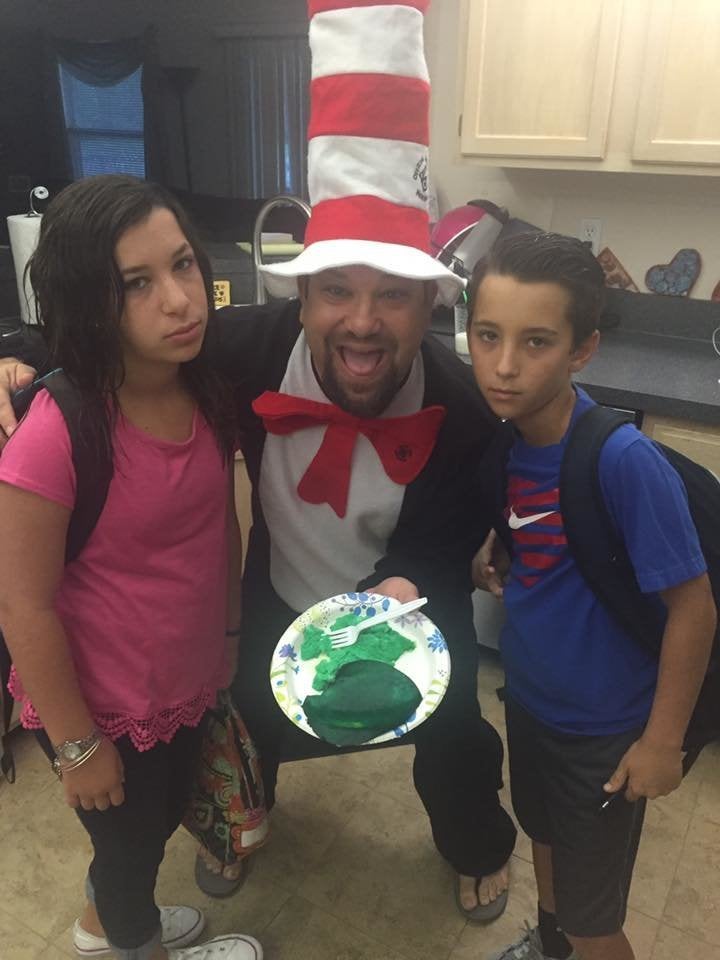 In the two years he's been driving Sydney ― and now her brother, Andrew ― to school in costume, he's never had to resort to walking them into the building. "They're too afraid to get on their phones!" Herbst said. "They don't even have them out. They're packed away in their backpacks."
As the dad's photos show, Sydney is not always amused by his costumes, but Herbst said she's come around to it.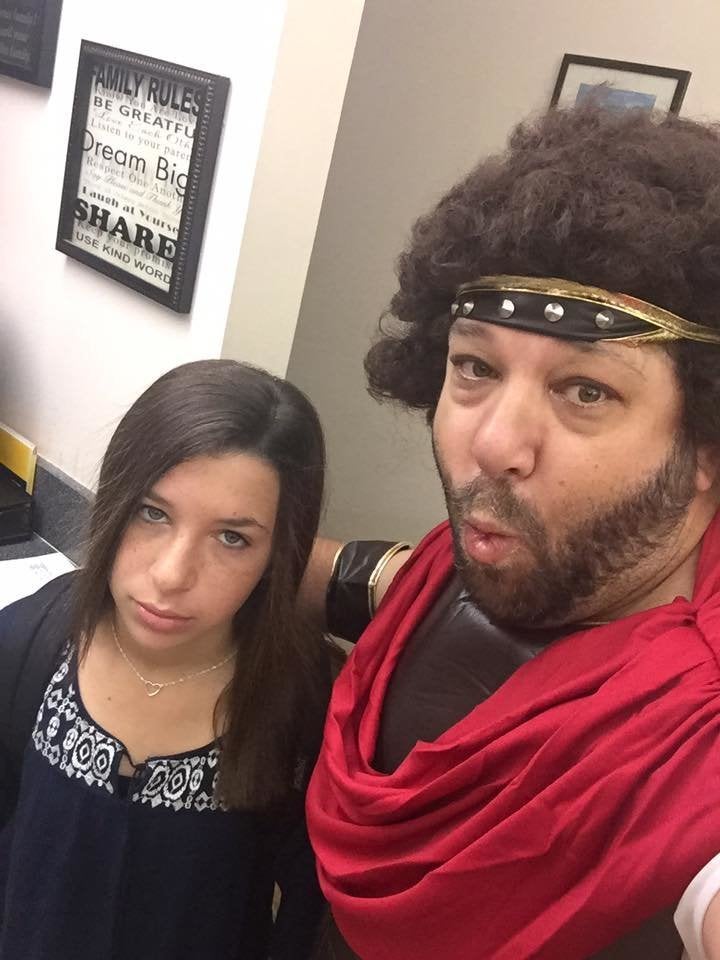 "My daughter's friends and classmates absolutely love it," he said. "I think it's taken Sydney until this year to actually enjoy it herself. Once she started enjoying it, she starting posting a pic of me in my costume, every Friday morning, to her Snapchat."
He added, "Her friends can't wait to see what I've come up with. She's had a number of her friends tell her that they wish their dad would do something like this, and they tell her how cool they think I am."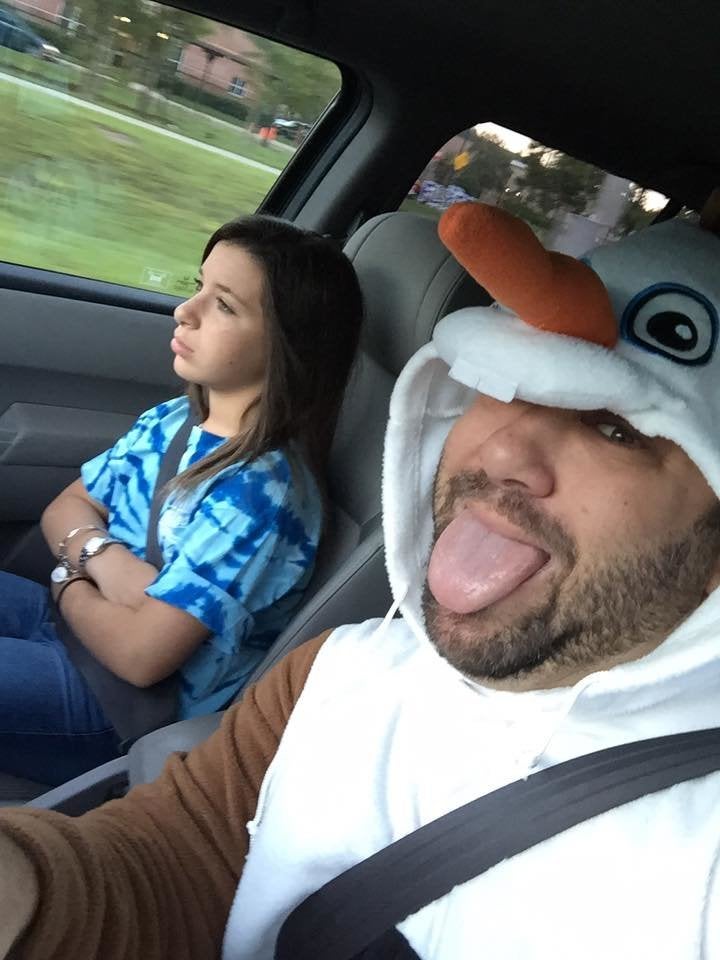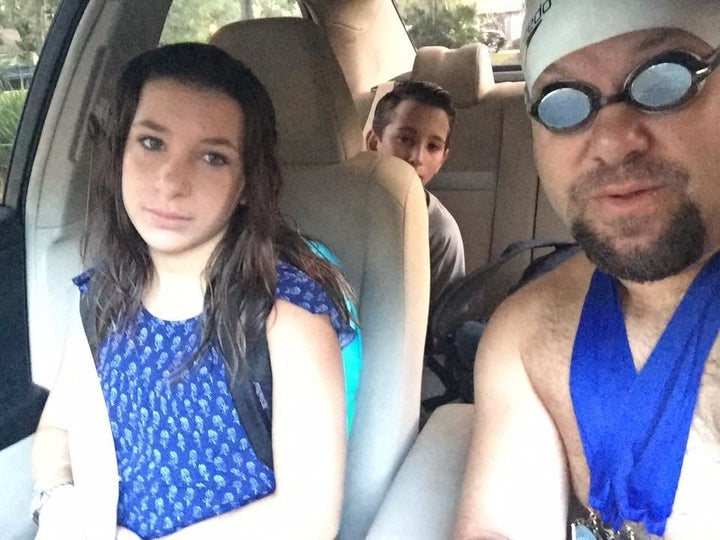 Herbst's friends and family love seeing his Facebook photos every Friday. "They're actually disappointed if there's a Friday with no school," he said.
The dad's costume tradition has even reached strangers around the world through social media.
"I hope other parents get my message of how important it is to find a way to communicate with your kids while they're 'unplugged,'" he told HuffPost. "It's so hard to get that phone out of their hand, you might need to come up with a creative way to do it. And, if it turns into a fun thing, even better!"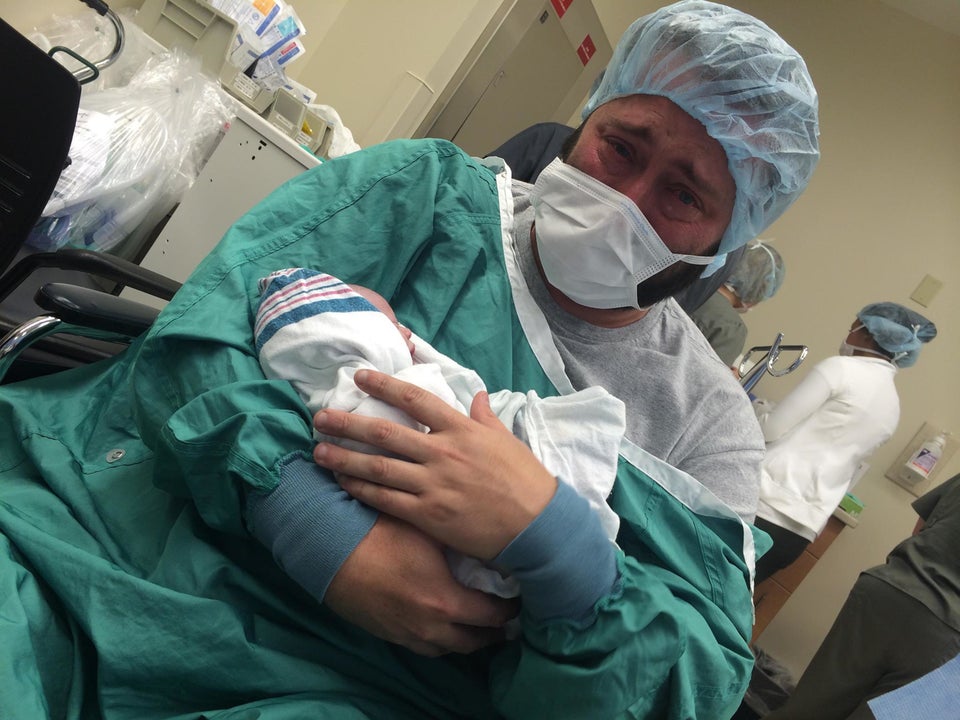 First Photos Of Dads With Their Babies