Australian dad and writer Brad Kearns spared no details when sharing his perspective on childbirth.
On Monday, Kearns ― who writes about his parenting adventures on the Facebook page, DaDMuM ― recalled the birth of his now 2-year-old son, Knox, in a particularly colorful post.
"I've always thought of myself as pretty cool under pressure," Kearns wrote. "But the first time I got that call that my wife's waters had broken, something changed. The excitement of almost being a dad went straight out the window because holy fuck, a tiny human was about to come out of my wife."
The dad recalled speeding down the highway to the hospital while his wife was in labor. In his dramatized retelling, he wrote that he parked the car, "threw" his wife in wheelchair and "sprinted to the maternity ward like it was the fucking Olympics" at a speed that would "rival Usain Bolt over the 200m."
When he arrived at the maternity ward, he noticed a major contrast between his frantic state and the attitude of the medical professionals, particularly the employee who calmly opened the door for them "like it's a book club meeting and I'm 20 minutes early."
Wrote Kearns, "Have you ever felt like the dumbest person in the room? I did because they all seemed pretty relaxed. The nursing staff. Nobody seemed to give much of a shit about the whole 'babies head is bigger than a vagina' thing."
Birthing classes did not prepare the dad for the reality of the experience. "You really don't know what love is until you've hosed your naked partner down with warm water in front of complete strangers," he wrote, adding that any sense of dignity evaporated in that moment.
After all the pain, screaming and fear, however, Kearns and his wife welcomed their healthy baby boy and his birth was "beautiful." The dad wrote, "If you know any men out there who are pretending not to be nervous. Tell them they should be very fucking nervous. Or send them my way. I'm a pro now."
Acknowledging that the post was "heavily dramatized" and he is not in fact "a sociopath," Kearns concluded, "Childbirth is actually amazing. I don't get how they even go through that?"
Kearns' post received over 3,000 likes, and the comments section is filled with childbirth memories from other parents.
Wrote one commenter, "After giving birth to our daughter my husband rubbed my back and told me how proud he was of me, and then proceeded to tell me 'but that last 10 minutes when I was kneeling really hurt my knees'!"
Added another, "I was screaming 'where the fuck's my morphine, give me my fucking morphine.'"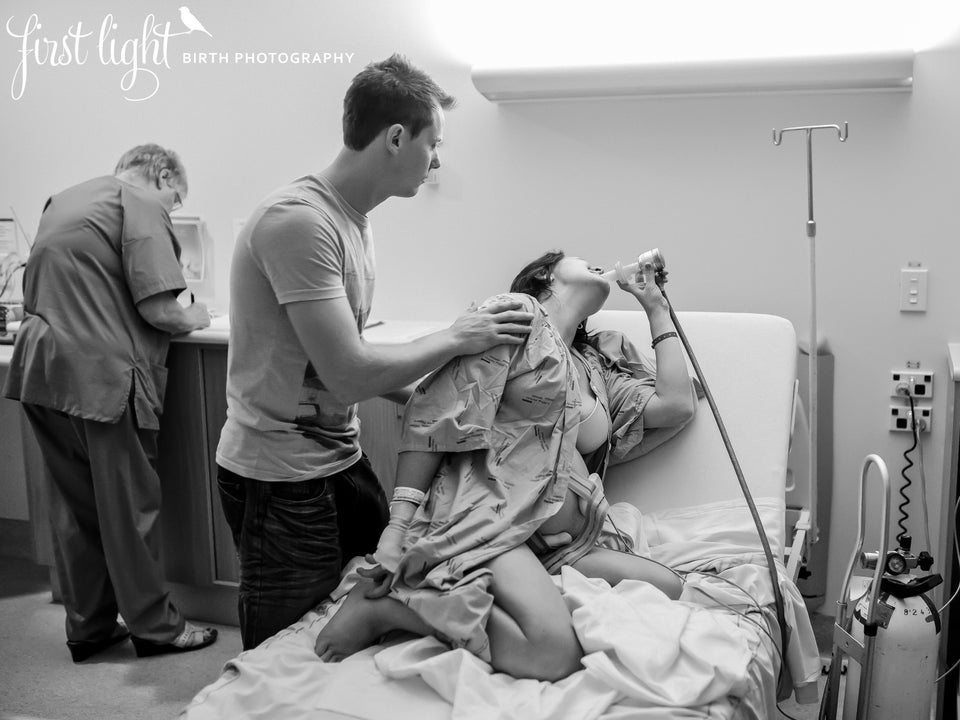 Gorgeous Birth Photos From Around The World