Dancers Joshua Dela Cruz and Amanda Phillips got engaged while doing what they do best: leaping, turning, moving and grooving.
On July 31, the New York City couple spent the day filming a musical theater-style routine to Frank Sinatra's "You Make Me Feel So Young" in Central Park with the help of choreographer Donald Jones Jr.
Amanda was under the impression that they were filming the number for their dance reel. But she didn't realize what Joshua actually had in store: a real showstopper of a finale that ended in a marriage proposal.
"Her reaction went through stages," Joshua told The Huffington Post. "First confusion, then realization, then the tears started falling, then I started crying. And at that point, I pretty much can't remember anything other than being so incredibly happy."
Watch the wonderfully romantic moment play out in the video above.
This post has been updated to include additional commentary from the couple.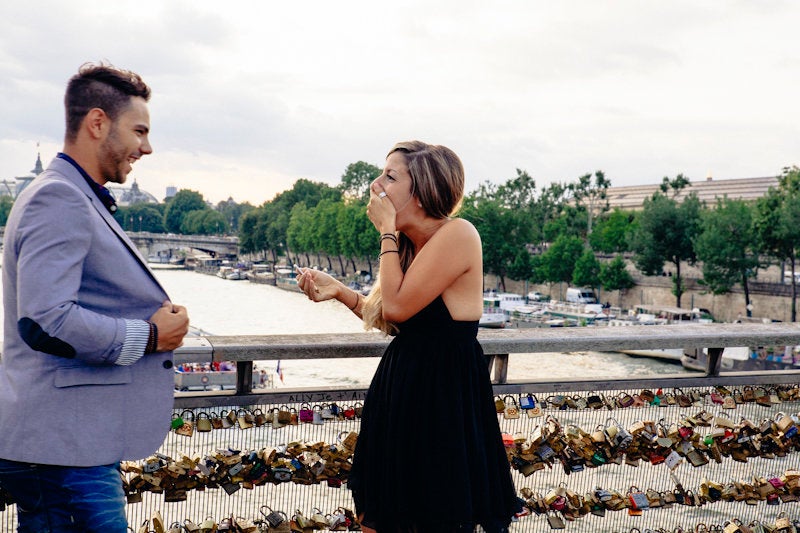 Surprised Proposal Reactions