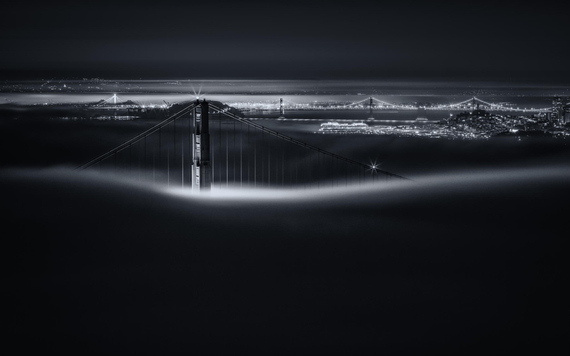 Perhaps the best word to describe Toby Harriman's new time-lapse, Gotham City SF, is "Intense." Dark, moody, gripping, and unlike any big city time-lapse we've seen before, Toby's latest creation boils over with intensity.
Roiling fog, cars speeding across iconic bridges, late night cityscapes, all of these are commonplace in a city time-lapse. What makes Gotham City SF different is that all of this happens in black and white -- almost unheard of in time-lapse these days -- with an original soundtrack worthy of the next TRON movie.
But don't take my word for it, check it out for yourself:
One of the most intriguing details about Gotham City SF is how long this time-lapse has actually been in the making.
This idea came from the aether; it emerged over time. Several years ago (2012), while exploring my passion for black and white photography, I found myself wandering into a look I call 'Gotham'.

I have a passion for time-lapse as well, so it wasn't long before the two processes started to merge in my mind, and the concept for Gotham City SF was born! Over the intervening years I have collected and edited this footage while juggling my freelance career and time working at Lytro.
The resulting footage was put together using shots like these:
Related
Popular in the Community