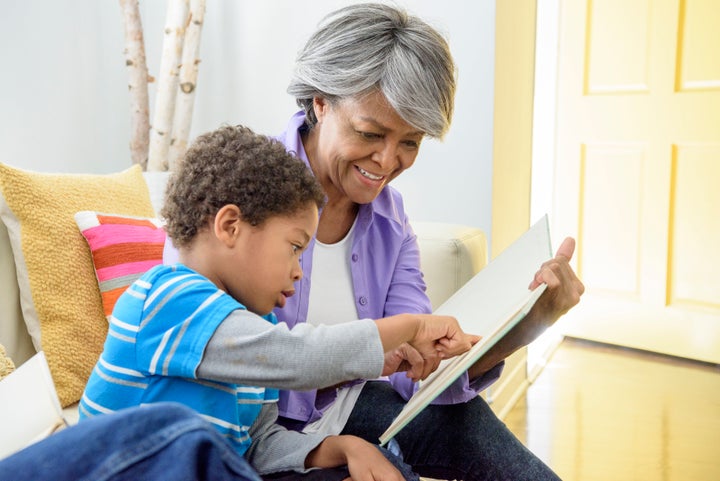 Parents looking for picture books featuring characters of color and highlighting important subjects like immigration, LGBTQ topics and environmental issues now have a helpful resource in the Diverse BookFinder.
Created with help from Bates College in Maine and the Institute of Museum and Library Services, the Diverse BookFinder site offers information on 1,300 picture books that can help kids have a more balanced and equal bookshelf.
Krista Aronson, associate professor of psychology at Bates College, and Anne Sibley O'Brien, children's book author and illustrator, cofounded the database with Brenna Callahan, who was working on her thesis at Bates College the time the team began researching these books. The women behind the project also worked with two librarians, Christina Bell and Deborah Tomaras, to launch the collection online.
Since 2014, the team has searched for books that help more kids see themselves reflected in the pages, whether that means with characters of color or settings of the stories. Each book is divided into helpful categories for users, but parents can also use the site's "quick lists" to find books that are, as Aronson put it, especially "strong" when it comes to topics like activism, adoption and mindfulness. They can also use the search tool to find diverse books that might mention something their kids love like food, dance or dragons.
The database includes books published in the U.S. since 2002 that include illustrations to help tell the story and mostly include human characters (there are some exceptions for animals). The collection lives on the first floor of a library on Bates College's campus and is available for checkout or interlibrary loan.
"A big thing that we emphasize is access," Aronson explained.
When asked if anything surprised her about her research into the collection, which will be developed annually, Aronson said she underestimated how much time it would take to simply find books to include.
"These books are hard to find," she said. "There are many that have never seen the light of day for various reasons."
Aronson, whose experience as a biracial woman has impacted the project and her motivation behind it, told HuffPost that the collection sheds light on stereotypes that exist in the literary world about certain communities.
"One of the things that we started to uncover when were thinking about the categories is who's populating these categories," she told HuffPost. "Not how many books are there about African-American children, but how are they being represented."
The psychology professor said that in her findings, the majority of diverse picture books feature African-American characters rather than Latino or Asian characters, and many of these books in the collection are biographies and/or highlight civil rights. Most are also put into the site's "oppressed" category.
"That's an important part of history, and kids should learn about this, but an overemphasis has potential to teach children that being black is about oppression and ... that it's a thing of the past," Aronson said.
Aronson also stressed that the database is not meant to be "prescriptive."
"We're not trying to tell people what to do," she said. "We're sharing our data to provide a moment for reflection. That's one of the ways that we hope the site can be used."
Related