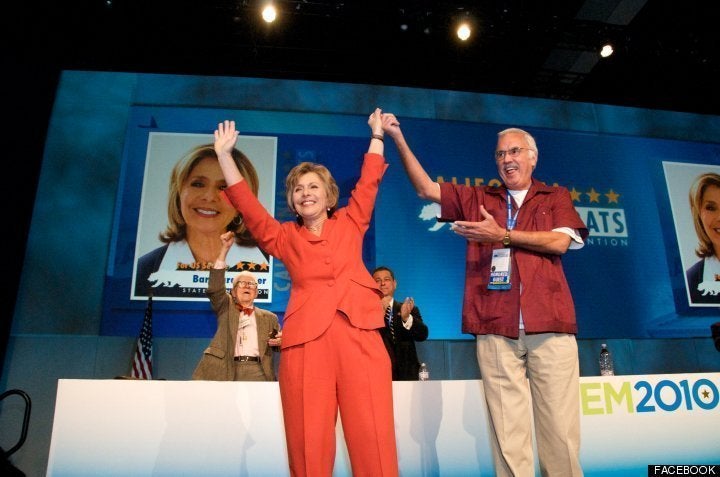 A few days ago, Calbuzz was digging into the California gubernatorial race, scrutinizing an attack ad from the California Democratic Party that ostensibly supported anti-tax haven legislation from Senator Carl Levin (D-Mich.) but spent the bulk of its time slagging GOP contender Meg Whitman for her ties to Goldman Sachs. Calbuzz rang up CDP chairman John Burton, and the conversaton, as reported, did not go well:
So any fair minded person viewing this ad would see it as an assault on Whitman, who is Exhibit A for "wealthy Wall Street insiders." Calbuzz wanted to discuss the strategic political purpose of the ad, so we rang up CDP Chairman John Burton. He insisted the purpose of the ad is to support Levin's anti-tax haven legislation (as if this were the No. 1 priority for the California Democratic Party). When we said we were hoping to have an honest discussion about the political strategy of the ad, Burton exploded: "Are you calling me a liar? Fuck you!" And he hung up the phone. Hey Burton! Thanks for nothing, you jackass.
In our Saturday post about the California Democratic Party's ad attacking Meg Whitman but masquerading as an "issues ad," we described the abrupt ending to our conversation with CDP Chairman John Burton. Through his spokesman, Burton on Monday complained that he had been misquoted. Burton says he didn't say "Fuck you." His actual words were, "Go fuck yourself." Calbuzz regrets the error.
Hey, it's important to be clear about these things!
Popular in the Community