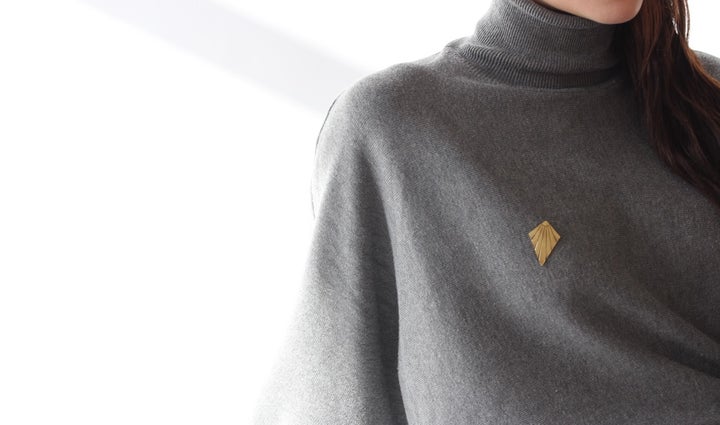 More than 65 million people around the world have been forced from their homes due to war, persecution, terrorism or drought—the most since the Second World War. The Pin Project is an easy, stylish and affordable way to support them.
Although the refugee crisis has come out of the headlines it is far from over. After reading a report from the United Nations High Commission on Refugees (UNHCR) last spring that noted that craft production was one of the top three ways refugees and displaced persons could begin supporting themselves, Hedvig Alexander saw a role she could play. Alexander is the founder of Far + Wide Collective, a social enterprise that sells artisanal home décor, jewelry and other goods made in post-conflict countries.
"There are more refugees this year than last and more people dying in the Mediterranean trying to get to the other side," says Alexander. "The majority that don't get to leave--less than 1% of refugees are resettled safely in a third country--have no jobs and livelihoods and no opportunity to rebuild their lives." She decided to create a product that refugees could make and also benefit from its sales.
Alexander had previously collaborated with award-winning designer Jenny Bird on several jewelry collections, and approached her with the idea of designing a bracelet to support refugees. Bird felt the cause bracelet "was tired," Alexander recalls. Instead, Bird designed a pin in the shape of a kite. They worked to keep the price low as well—the bronze, unisex pins are $25 and now available on Kickstarter. Silver and gold versions will also be available.
"In many countries where the pins are produced, the kite represents hope, happiness, prosperity, pride and upward mobility," says Alexander. "It reflects the soaring human potential that comes with opportunity."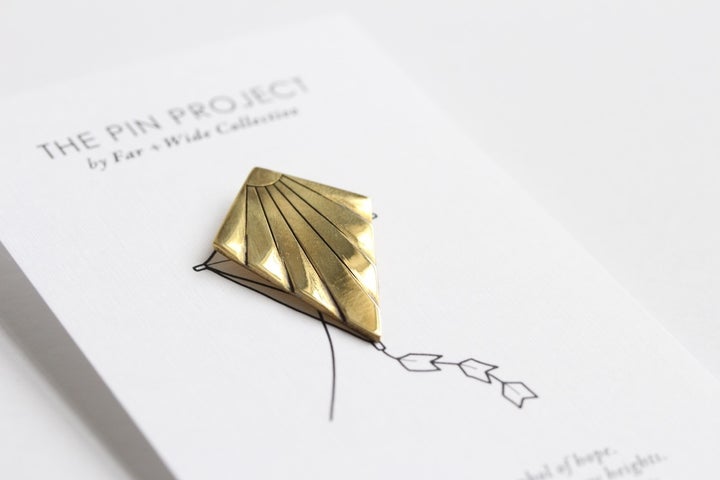 The pins are produced by refugees, displaced persons or returnees in workshops in countries including Syria, Afghanistan, Jordan, Myanmar, and Burkina. All proceeds of the sales go directly back to supporting the refugees, says Alexander. Alexander is working with like-minded social enterprises including ISHKAR, Turquoise Mountain and Global Goods Partners to multiply the project's impact.
"I think people are overwhelmed," says Alexander. "We have to think of new ways to involve people in the large challenges of our times--climate, hunger, the refugee crisis--and make it possible for people, in a fast-paced and confusing world, to find their inner global citizen." It helps, too, when you look chic doing it
Related
Popular in the Community