Once upon a time, a bride and groom got 200 of their friends and family together in the woods of Mendocino, California for a four-day festival of friendship, love and nature.
The result was the magical fairytale wedding celebration you see below: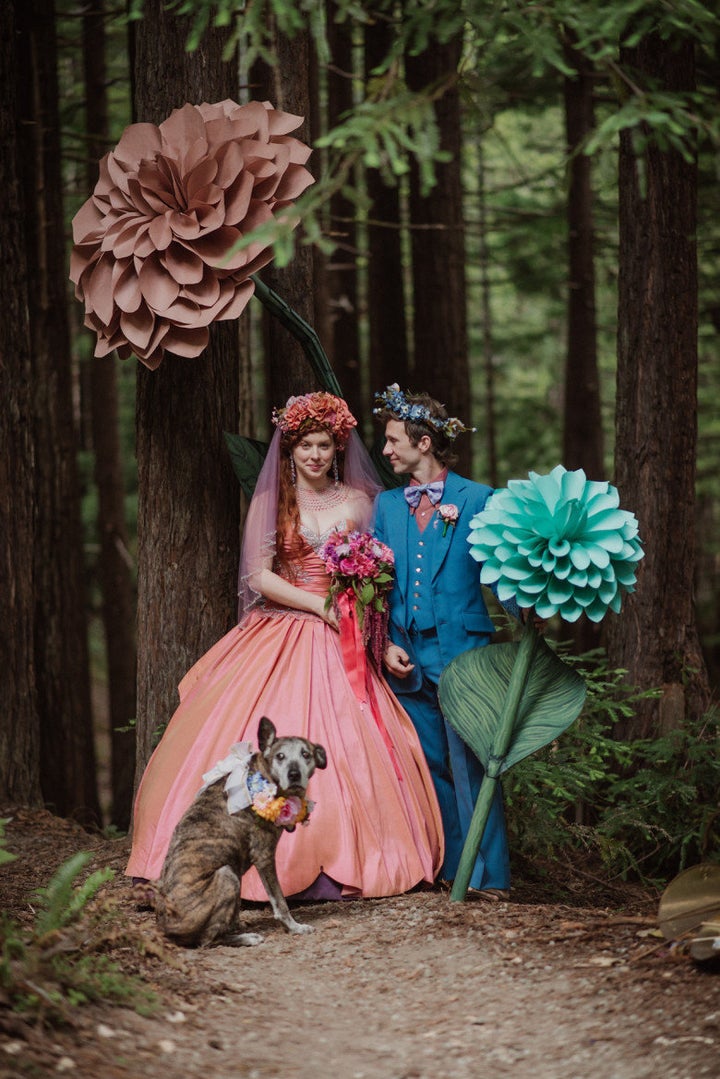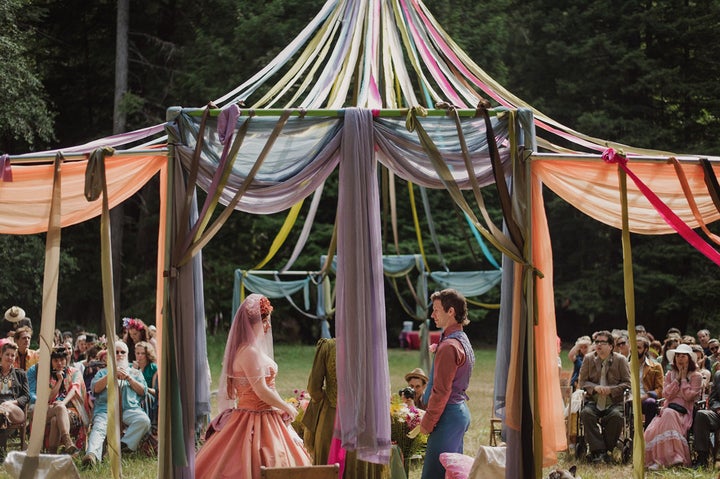 Bride Melissa Castaneda and groom Benjamin Turner tied the knot in June 2015 in a multi-day affair that included a meet-and-greet dance, a wedding ceremony and a maypole ceremony. The pair rented out a secluded camping area for the event so that their guests could stay on-site.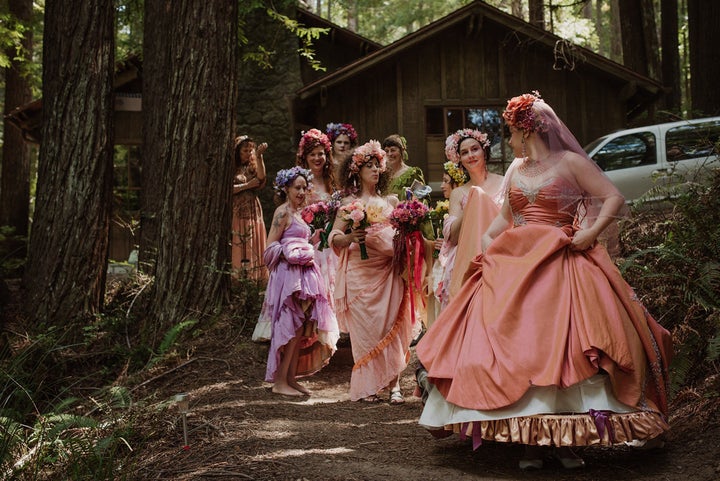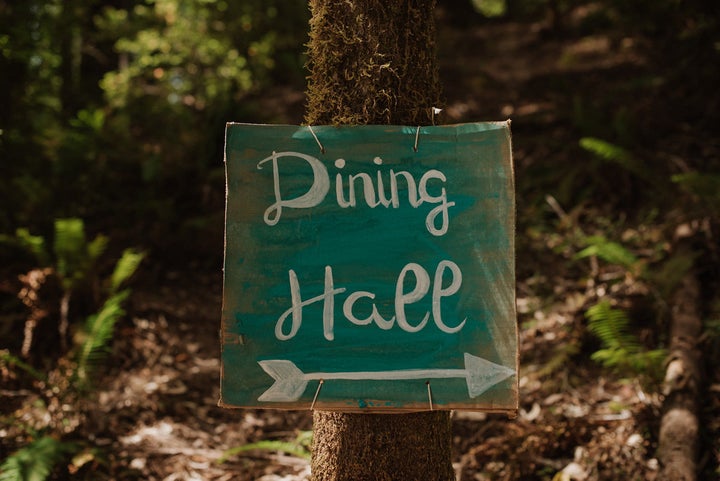 "We knew many people might have conflicts [with the dates] so we sent out our save-the-dates almost a year early so our friends and family would have enough time to plan their trip," Castaneda told The Huffington Post. "Of course, some of our nearest and dearest still couldn't make it but we thought it was a good plan to get our loved ones off of work and into nature in the beautiful month of June."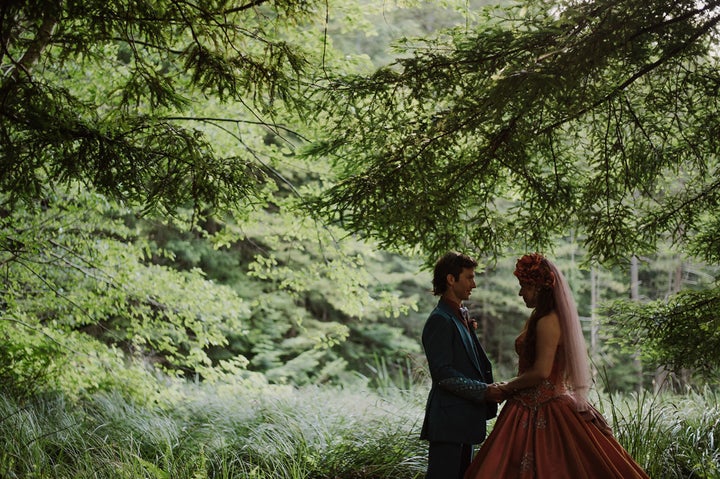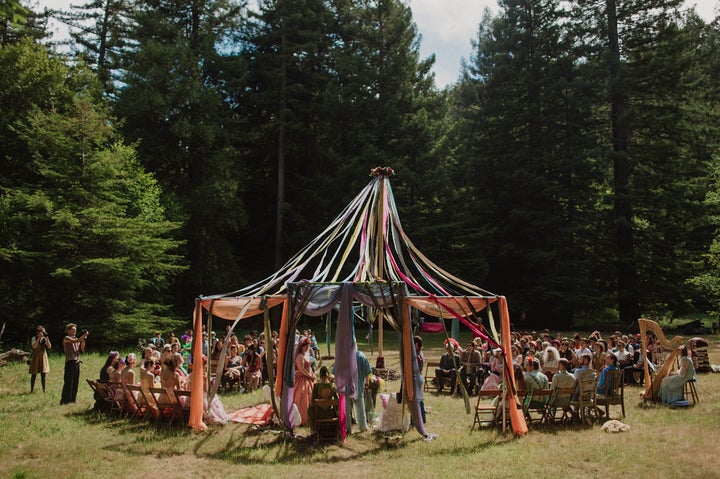 In total, the couple spent roughly $20,000 on the wedding, thanks to a whole lot of DIY projects, recycling and contributions from their friends and family.
"Our goal was to buy nothing new, except food and flowers, of course," Castaneda said.
The bride and groom asked each guest to pitch in for their stay at the venue to defray some of the expense. The chef and cooking team were volunteers and all of the meals -- other than the wedding dinner and brunch -- were potluck style. Luckily, many of the couple's friends are professional event producers for arts and music festivals, so they were able to borrow lighting and sound equipment from them.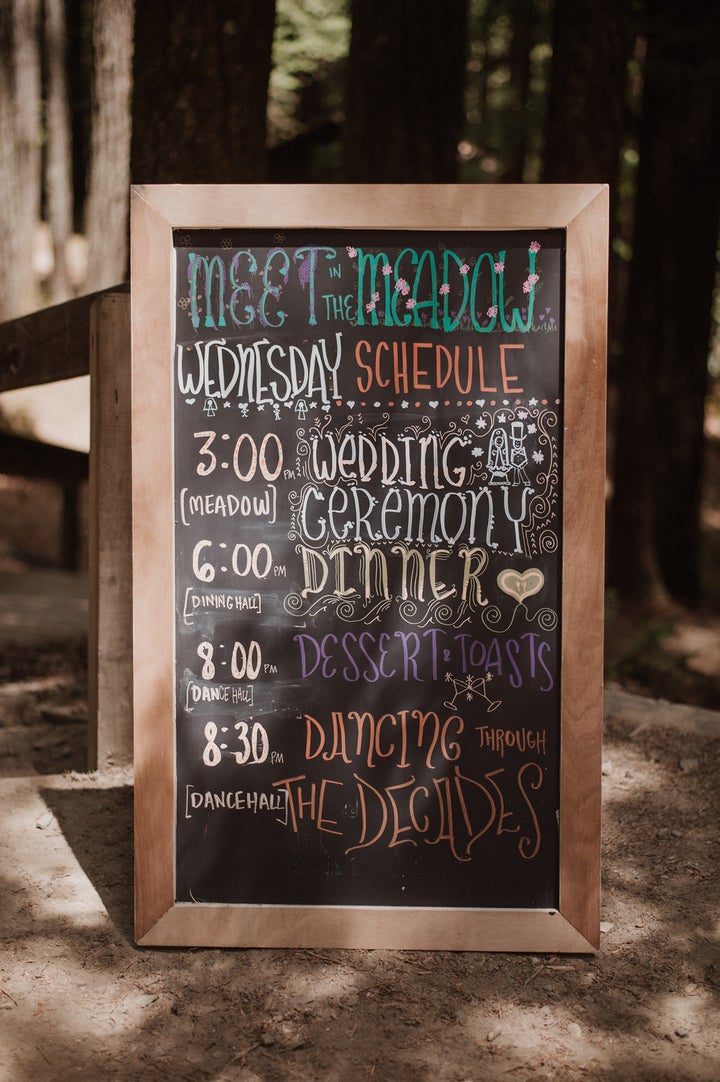 "It was delightful to have an event that was bigger than us, so that people could have their own magical moments with each other and moments of solitude in the redwoods," the bride told A Practical Wedding. "Because we had a wedding camp out that lasted for multiple days, almost everyone had a role to play, so guests left feeling like they had helped to create the collective experience."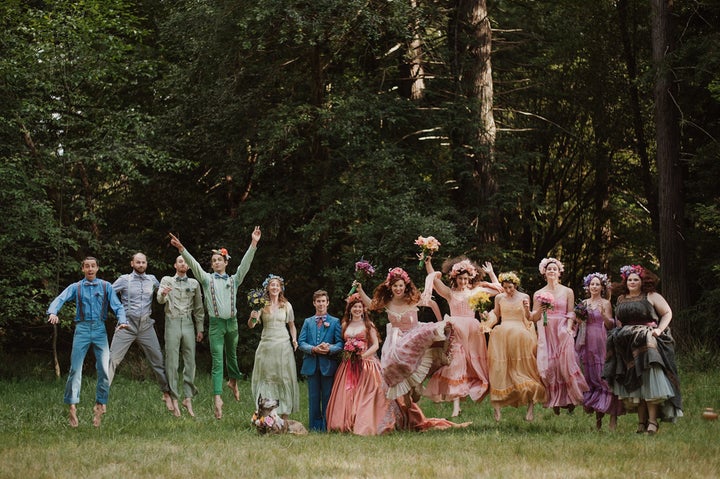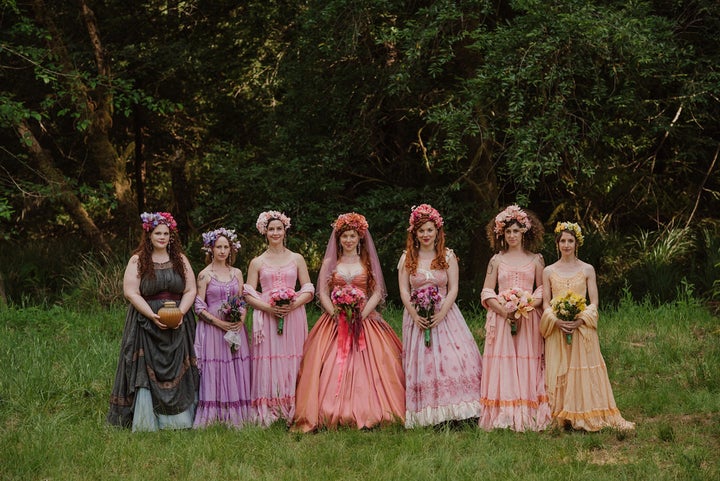 In keeping with the spirit of the wedding, even Castaneda's exquisite wedding dress was recycled. The bride's best friend found the coral-colored gown in a dumpster outside of the bridal shop where she worked. Castaneda, a dancer who also designs costumes, added her own unique touches and details to really make the dress her own.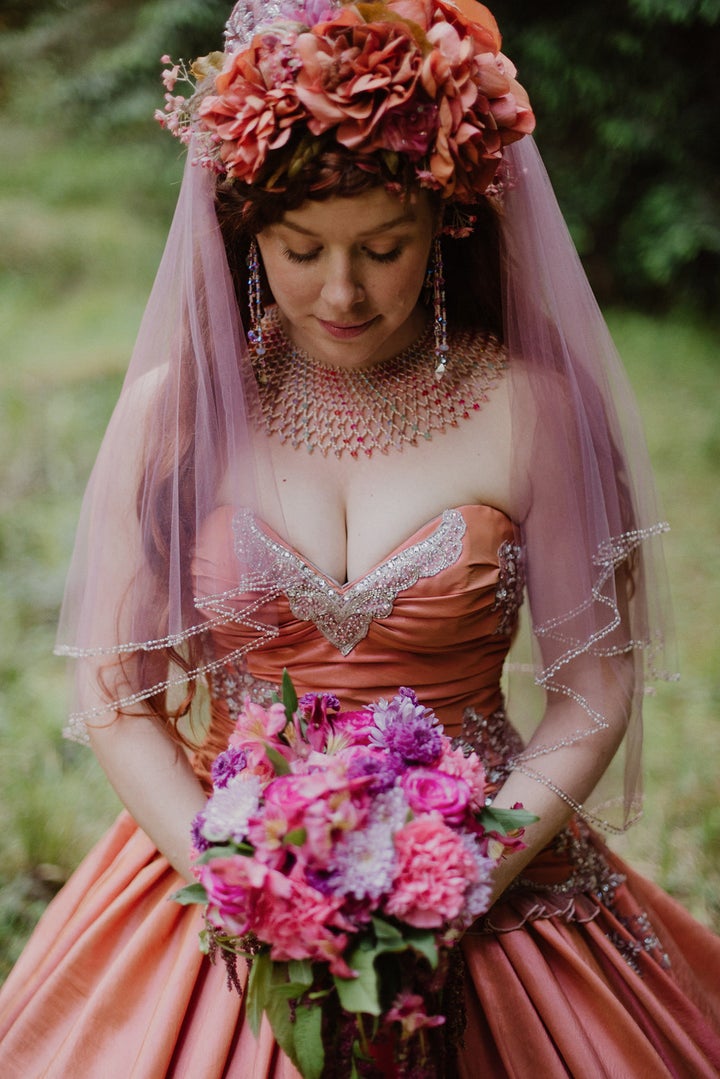 "I had lots of ideas for a dress I could make from scratch but this gown was so fantastic and it fit right into the 'not buying anything new' rule," she told HuffPost. "Of course I made it my own by altering it -- changing the neckline from straight across to a deep sweetheart, changing the hem from straight to huge scallops. I added loads of rhinestones, lace and beaded appliqué, trim and piping. I spent a lot of time making this dress my own and I absolutely love how it turned out!"
Below, more photos from Castaneda and Turner's fairytale fete. These, friends, are true #WeddingGoals.