Happy Earth Day! What a better way to begin an article than with a mini history lesson on how this special day came to be. Let us go back in time and see just how Earth Day all started, shall we. Earth Day began in the 1960's, when a small but active group of scientists and environmentalists became increasingly concerned that pesticides, sewage, industrial pollutants, and dramatic events, such as the 1969 Cuyahoga River fire in Cleveland, Ohio, were polluting the air, water, and the environment, as well as threatening the Earth. Concerned about the health of the environment and the apparent lack of attention by the US government, Senator Gaylord Nelson of Wisconsin convinced President John F. Kennedy to go on a 11-state conservation tour. Unfortunately, not even the President's passionate pleas were enough to bring the environment into political spotlight.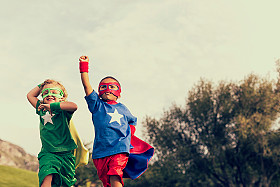 Senator Nelson didn't give up. He kept pursuing the cause, speaking to audiences throughout the country over the next few years. In 1969, he decided to organize a protest on behalf of the environment, with the help of a good friend by the name of Denis Hayes, a Harvard Law School student and fellow environmental activist.
On April 22, 1970, over 20 million people gathered across the country to show their support for the environment on the very first Earth Day. The events were larger than any protest occurring at the time. In New York City alone, 10,000 people gathered for concerts, lectures, and rallies. More than 2,000 colleges and universities switched their ongoing anti-war protests to join in pro-Earth celebrations. It was a big day for everyone! Even Congress recessed for the day. Earth Day was created with putting environmental issues on the political map and launching the environmental movement in the United States.
Many things came to light the day Earth Day became a global event in the 90's. Not only did it gain supporters worldwide with the help of the Internet, and people passionate about the cause, but it also created a widespread awareness for environmental issues that established several governmental initiatives, like the EPA created by President Nixon in 1970, and later the Endangered Species Act of 1973, which focused on protecting threatened animals around the world.
That is how it all began.... with a small group of passionate individuals focused on making a difference in the world. "Never doubt that a small group of thoughtful, committed citizens can change the world; indeed, it's the only thing that ever does" -Margaret Mead
Despite the great progress that has been made since the first Earth Day, environmentalists, still need your help and ongoing support to protect and preserve the planet, and its creatures. There are so many ways to get involved this Earth Day. Attend a local Earth Day event, create or join a petition, write to your elected official, strive to live a more sustainable lifestyle, plant a tree, donate to a cause- a nonprofit of your choice- on topics related to the environment, preservation of endangered species, habitat conservation, species protection, etc. or simply a cause that is important to you.
Every little action counts. Be a Hero and together let's make a difference in the world. What are you going to do this Earth Day?
Source: http://people.howstuffworks.com/culture-traditions/holidays/earth-day-qotd.htm
REAL LIFE. REAL NEWS. REAL VOICES.
Help us tell more of the stories that matter from voices that too often remain unheard.