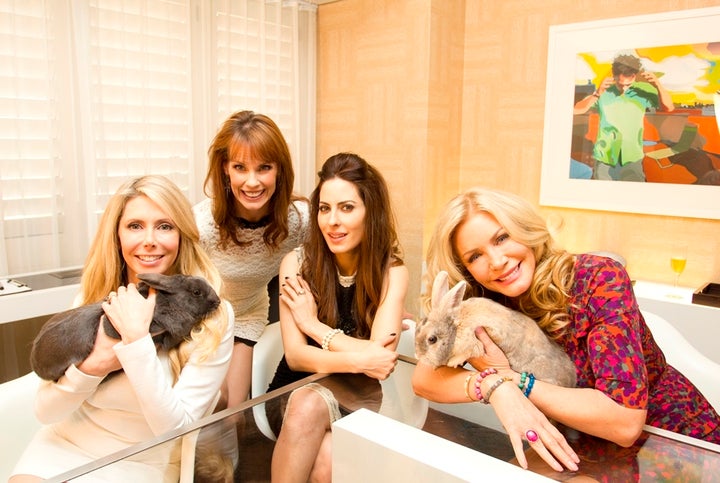 Bunnies are the third most commonly surrendered animals to shelters! This year help Animal Angels reduce the rabbit population in shelters by saying, "Make Mine Chocolate"!
Many people buy bunnies without much education about rabbits. Find out if they are the right pet for you because they are a 7-10 year commitment.
Those tiny baby bunnies sold at pet stores will quickly turn into big bunnies that can be from 5 to 10 pounds.
Bunnies can be litter box trained, need to go to a special bunny veterinarian and should be spayed or neutered! Rabbits also need to eat fresh hay, pellets and veggies every day.
They should be kept inside and be a part of the family, so they may not be a good fit with some dogs, cats or even small children!
For the right home, they are a great addition to your family! Shelters in Los Angeles and nationwide have bunnies available for adoption waiting for their forever homes!
The "Animal Angels" are Michelle Harris, host of the television show Alive & Well (and avid bunny mom), Alexandra Paul (former Baywatch star), Taylor Hasselhoff (daughter of David Hasselhoff), Kerri Kasem (daughter of Casey Kasem), and Patricia DeLeon (former Miss Panama).
For additional adoption information, visit your local shelter, bunnybunch.org, or petfinder.com .
Related
Popular in the Community