Single mothers running small stores, struggling to buy their children school uniforms as they work long hours to make ends meet. That was the image that stuck with Matthew Flannery when he was in Tanzania, Uganda and Kenya more than a decade ago.
Flannery saw hard working, low-income entrepreneurs struggling to subsist, and he wanted to help with what he knew best as a computer programmer -- the Internet. With the new startup that he founded, Branch International (or Branch.co), Flannery hopes to provide world class financial services to the mobile generation.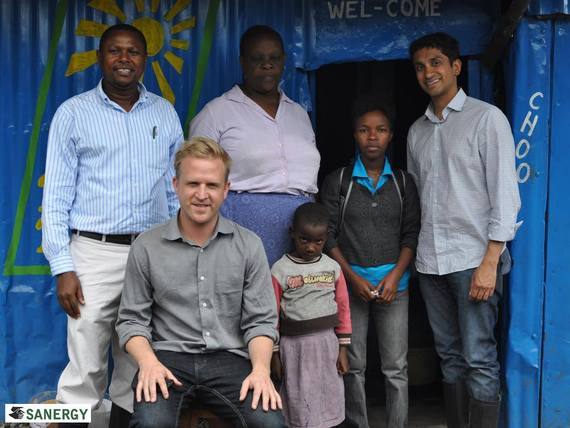 Flannery previously co-founded Kiva.org in late 2004, and in the next 10 years saw the non-profit crowd-fund more than $800 million to low-income entrepreneurs and students in more than 80 countries. Now, he has set his sights on the next step of his quest to achieve global digital financial inclusion and poverty alleviation.
"Looking back," says Flannery, "I think seven years is a great number for a founder to be running the company. I did it for ten."
Flannery has since moved on to work onto his new startup. Based in San Francisco and Nairobi, Branch is a free Android application that aims to serve "people who have been unfairly ignored or underserved by incumbent banks."
Bypassing traditional banks' need for credit histories, Branch simply relies on users' mobile data to determine whether they are eligible for a line of credit. Within a few taps and less than 10 seconds, users can receive a line of microcredit anywhere from $2.50 to $500, extendable up to a year.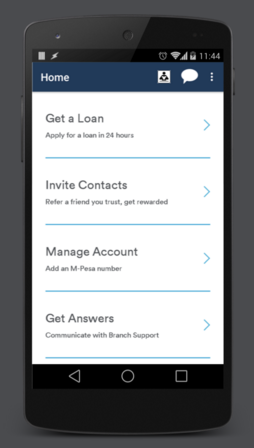 Flannery first came across microfinance from a talk by Dr. Muhammad Yunus, world-renowned microfinance pioneer and the founder of the Grameen Bank. After doing volunteering work in Uganda and talking to entrepreneurs about their business ideas, he and his founders started off the non-profit Kiva.
Branch came as a logical next step for Flannery's dream of empowering small business entrepreneurs by building an affordable alternative to banks in underserved areas.
By starting a sound for-profit business rather than a non-profit, Flannery and his team successfully raised $9.2 million in a Series A investment led by reputable VC firm Andreessen Horowitz (a16z). Seed investors Khosla Impact and Formation 8 also participated in the round, resulting in a sizable investment for a microfinance company in an emerging market.
The round, marking a16z's first investment in Africa, will help the expanding startup hire more talent to advance its mission of delivering financial services to emerging markets. Having made hundreds of thousands of loans in Kenya, Branch has also just announced its expansion into its second market in Tanzania.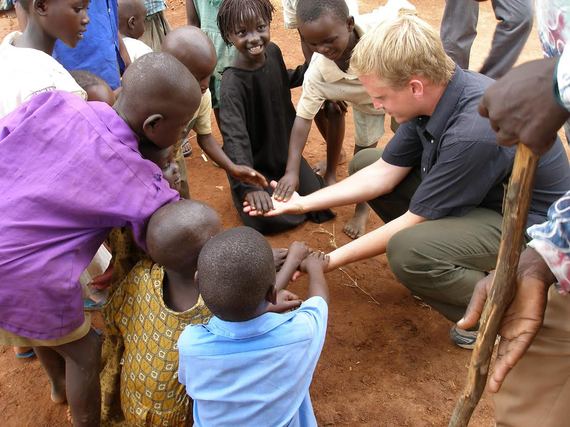 "Raising grants is slow and the cost of capital is high," says Flannery, "there's no way we could have seized the enormous opportunity with donations (as a non-profit),"
While justifiably optimistic about Branch's immense potential to alleviate poverty by empowering small businesses in underserved African countries, Flannery is well aware of the challenges facing the area.

"People are flocking in droves to the cities in SSA (Sub-Saharan Africa)," he muses, "yet these cities don't have the jobs to support such growth. You get huge slums. The options for banking services are pretty narrow. Banks are for the wealthy. Microfinance fills the gap but is quite slow to innovate."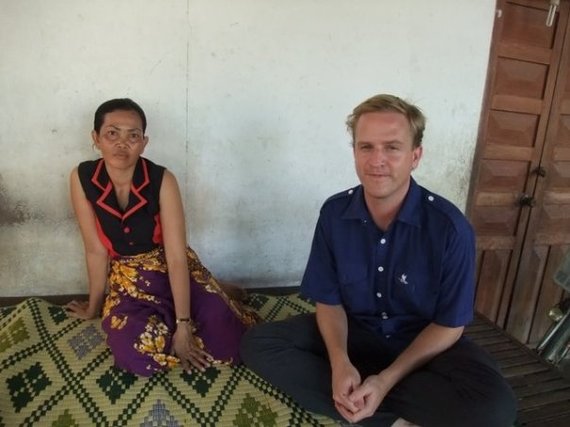 He believes the key to a future of financial inclusion partly comes down to fin-tech startups and microfinance lenders sharing data with each other through a central credit bureau.
"Branch is operating in places without credit scores," he says, "if fin-tech and microfinance social startups shared our data with centralized bodies -- the contemporary credit bureaus of the future -- we can prevent the waves of over-indebtedness that will come otherwise.
"There are ways that lenders can be compensated for the size of their data sets. Those lenders with the most borrowers should get paid fairly with regards to the size of their data set. Imagine if Visa, Amex and Capital One were all trying to scale in an era with no credit bureaus."
"One thing is clear to me right now," he writes on his blog, "we have waded into a space with enormous potential, in both a humanitarian and commercial sense. If you are thinking of getting into digital financial inclusion right now, you should."
Jason Choi is a student entrepreneur from Hong Kong, currently studying at the Wharton School of Business in Philadelphia. Through his writing, he hopes to build a worldwide community of innovators dedicated to making the world a better place.
This piece was originally published on his blog, Breaking Hoops. Sign up for the monthly newsletter here or like the Facebook page to stay up to date with the latest stories.
REAL LIFE. REAL NEWS. REAL VOICES.
Help us tell more of the stories that matter from voices that too often remain unheard.