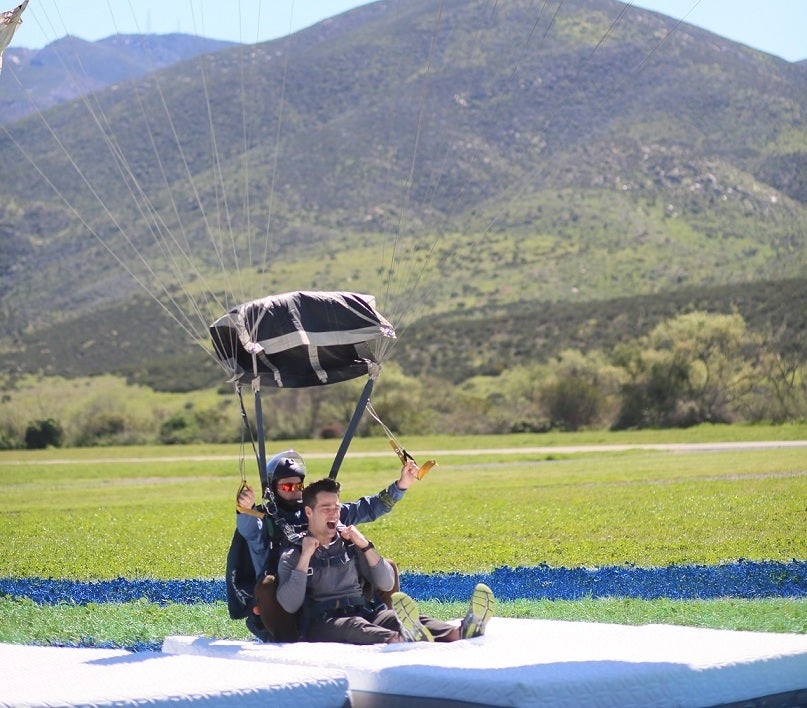 You'd think that getting sleep is hard enough. But try landing on a bed after leaping out of an airplane.
That's what ex-SEAL Andy Stumpf recently did under the clear blue skies of San Diego, California to demonstrate the power of life-changing sleep. In a tandem skydive, the 17-year Navy veteran jumped out of a twin turboprop plane from thousands of feet in the air — in a scene that looked to be straight out of a Hollywood studio. A few moments later, Stumpf navigated his parachute and landed on a painted bull's eye spread across a 20-foot radius. To soften the landing, the target was laid out with four Tempur-Pedic mattresses.
"[There's] an emphasis on accuracy when landing on top of mattresses to demonstrate what is possible with the power of getting a good night's sleep," says Stumpf, who was cast in CBS's reality show "Hunted." The 42-year-old served multiple tours in Afghanistan and Iraq prior to becoming a skydiving legend who regularly does extreme stunts — mostly on behalf of nonprofit causes that he cares for.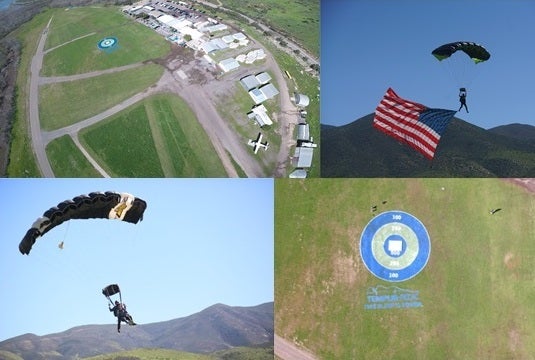 In the summer of 2015, Stumpf raised money for the Navy SEAL Foundation by flying in a wing suit for a world-breaking record of 18.26 miles. That jump occurred near where 747 jumbo jets normally fly, and it required enduring 150-degree temperature swings, among other challenges. Sacrifice and daring with the intention of raising public awareness.
This time around in sunny San Diego, Stumpf did it to encourage Americans to get proper rest and get some much-needed slumber. Statistics show that nearly one-third of Americans, or over a hundred million people, are lacking in sleep. And poor quality sleep can be dangerous under many circumstances, such as when you're driving on the road, operating heavy equipment or chopping lettuce in your kitchen for that matter.
As part of the challenge, Tempur-Pedic pledged to donate 500 mattresses to a military organization to help special ops fighters get great sleep.
REAL LIFE. REAL NEWS. REAL VOICES.
Help us tell more of the stories that matter from voices that too often remain unheard.
This post was published on the now-closed HuffPost Contributor platform. Contributors control their own work and posted freely to our site. If you need to flag this entry as abusive,
send us an email
.