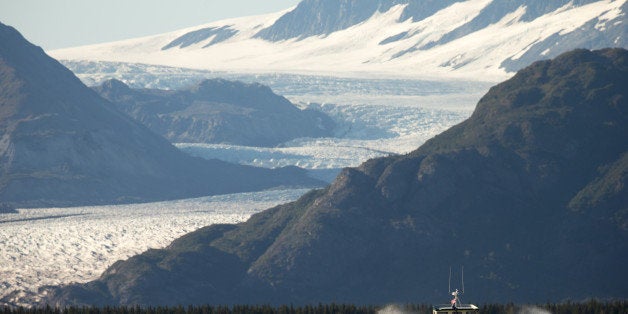 Imagine for a moment that the United States faced an existential threat. An attack was anticipated that would be of such a scale that the U.S. would have to lower its flag from in front of the UN and would simply cease to exist. Variations of this scenario happen in summertime action movies all the time.
Sadly, this scale is not only seen in movies. Climate change is already an existential threat for many nations. The scale of threat we are used to only seeing in action movies in the U.S. is a reality for Small Island Developing Nations and others dependent on rain-fed agriculture, and exposed to increasingly severe disasters tied to sea-level rise and warming seas.
For these nations, it has been clear for a long time that the solutions for sustainable development and climate change are deeply intertwined. Sustainable Development Goal 13 is critically important for these nations and for all nations. If we are to tackle poverty, climate action needs to become a core part of the sustainable-development agenda, and not put in a silo.
That vision of integration is exactly what SDG 13 brings us. The specific language of SDG 13 includes a call to keep global-average surface temperatures from increasing more than 1.5/2 degrees C, and a call for more ambition in the near-term, before 2020. The increased action now is a critical call, since greenhouse-gas emissions add up in the air the way that compound interest can add up in a bank. Action now is critical.
Leadership on climate change is also spreading. The faith community, including the Pope and the Muslim community, have spoken eloquently about the threat of climate change to the least among us. The Climate Action Network has expanded to include faith, development, justice and labor voices who come together to push for a just transition to renewable energy at all scales. In response, dozens of countries have already come forward with climate actions, and more will come in New York next week. In December, governments are expected to reach a new universal climate agreement at COP21 in Paris. The nations of the world are coming together to pronounce that we will not stand idly by while some nations face an existential threat and the least among us in all nations are threatened. Our action is not yet at the scale that it needs to be, but it is scalable and can be ratcheted up to meet the ambitious global goals in the coming decade. The action being taken by cities, regions, companies, and non profits, must be met by an equal scale of action by countries. After all, no country is immune to the ravages of climate change. Our joint action, and our solidarity will protect all of our peoples and all of our flags.
This post is part of a series produced by The Huffington Post, "What's Working: Sustainable Development Goals," in conjunction with the United Nations' Sustainable Development Goals (SDGs). The proposed set of milestones will be the subject of discussion at the UN General Assembly meeting on Sept. 25-27, 2015 in New York. The goals, which will replace the UN's Millennium Development Goals (2000-2015), cover 17 key areas of development -- including poverty, hunger, health, education, and gender equality, among many others. As part of The Huffington Post's commitment to solutions-oriented journalism, this What's Working SDG blog series will focus on one goal every weekday in September. This post addresses Goal 13.
Calling all HuffPost superfans!
Sign up for membership to become a founding member and help shape HuffPost's next chapter