One day a year, Carrie and Craig Kosinski get to celebrate their kids' birthdays ― all six of them.
February 28 is the day their six kids ― three sets of twins ― were all born. About four years ago, a friend of Carrie's who was pregnant with twins reached out to see if Carrie and Craig would be willing to adopt the babies when they were born. The couple agreed. A year later, that same friend reached out again to see if Carrie and Craig would like to adopt her older set of twins as well, and the couple agreed again. Then in 2016, Carrie gave birth to twin girls named Clarissa and Karraline.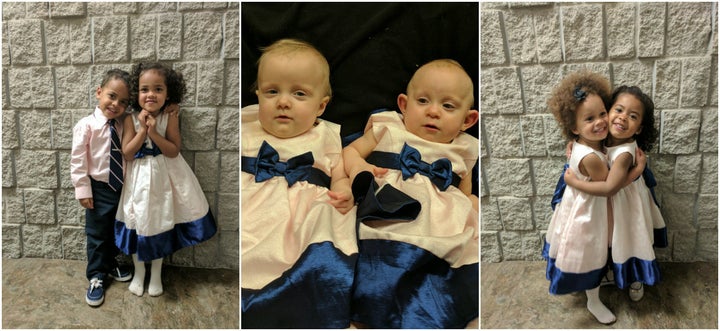 Carrie told The Huffington Post that she and Craig now have legal guardianship of JJ and CeCe, who were born on February 28, 2013, and Adalynn and Kenna, who were born on February 28, 2014. They are in the process of adopting the four children and have raised money through GoFundMe.
Clarissa and Karraline make up the third set of twins. Carrie gave birth to them at 24 weeks and six days on February 28, 2016. Carrie told HuffPost that the girls are progressing aside from a few developmental delays.
This past year marked the first time Carrie and Craig celebrated the birthdays of all six kids. The Wisconsin family had a blast at a candy store called Sugar Shack Sweet Shop as well as an indoor play space called Monkey Joe's. Carrie said there are no traditions yet for the group celebration, but she hopes to set some in the future.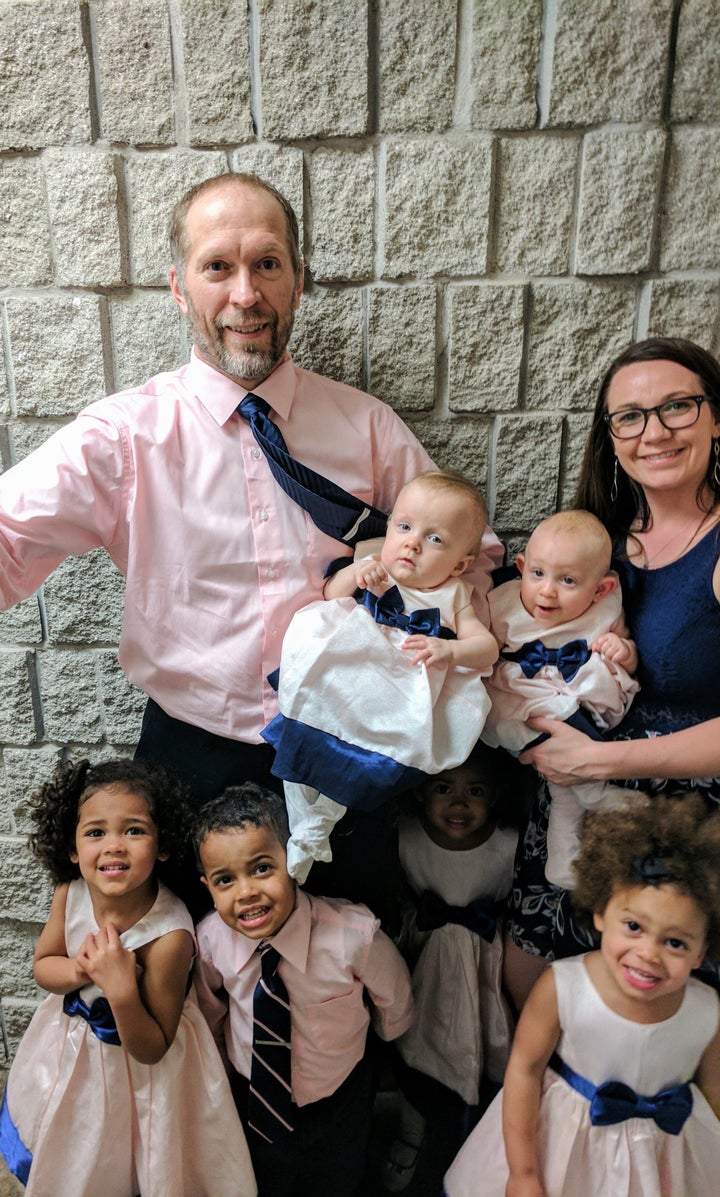 When asked what February 28 means to her now, Carrie described it as the day that God blessed her and her husband with "six beautiful happy children."
"That day will forever be super special in our hearts," she told HuffPost.
She also described adoption as "a wonderful thing" and encouraged others interested in adopting to open their "homes and hearts" to kids in need. She said she and her husband would not change anything about their lives with their kids.
"We are truly blessed to be able to call them ours and raise them."