Mark and Wendy Redfern considered bringing their 4-year-old daughter to the Women's March on Washington over the weekend, but decided to host their own protest from home.
So like millions of demonstrators around the world, they grabbed some paper, markers and started making signs. Then they went a few steps further and invited their daughter's dolls to get in on the action.
Featuring an all-star lineup of Wonder Woman, Tiana, Cinderella, Supergirl and Poison Ivy, the Redfern family successfully held their own protest in solidarity with the Women's March on Washington.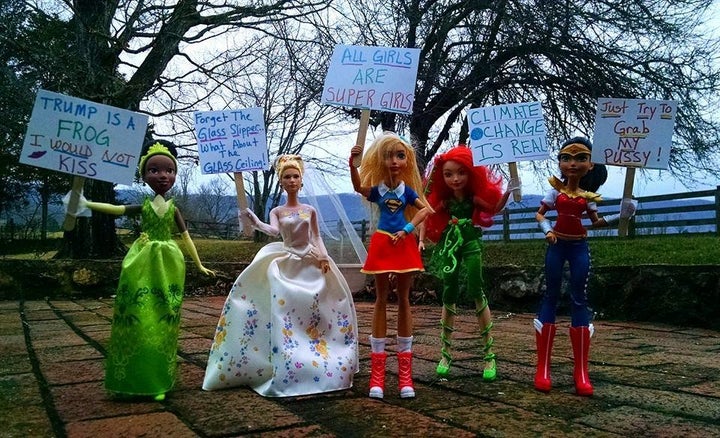 Signs were cleverly matched with the dolls. Cinderella, for instance, held a sign that read, "Forget the glass slipper, what about the glass ceiling!"
"We all watched some of the news coverage and we told [our daughter] the basic idea that women were marching around the world for peace and women's rights," Mark told Buzzfeed.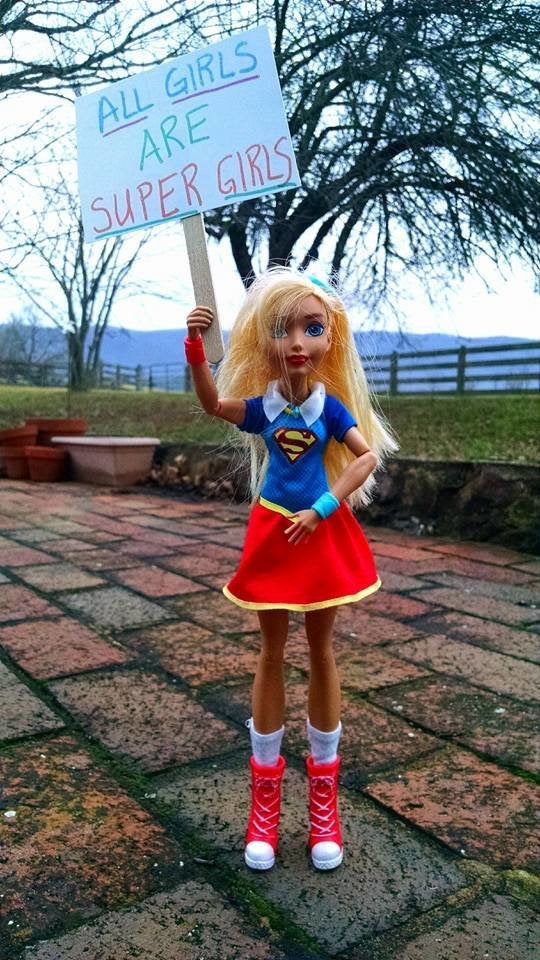 Mark said the event was a family activity spearheaded by himself and his wife.
"Wendy and I put the whole thing together, but Rose did help make the signs," Mark said, adding that he hopes his family's efforts inspire others to become more politically active.
Check out photos from their creative march below.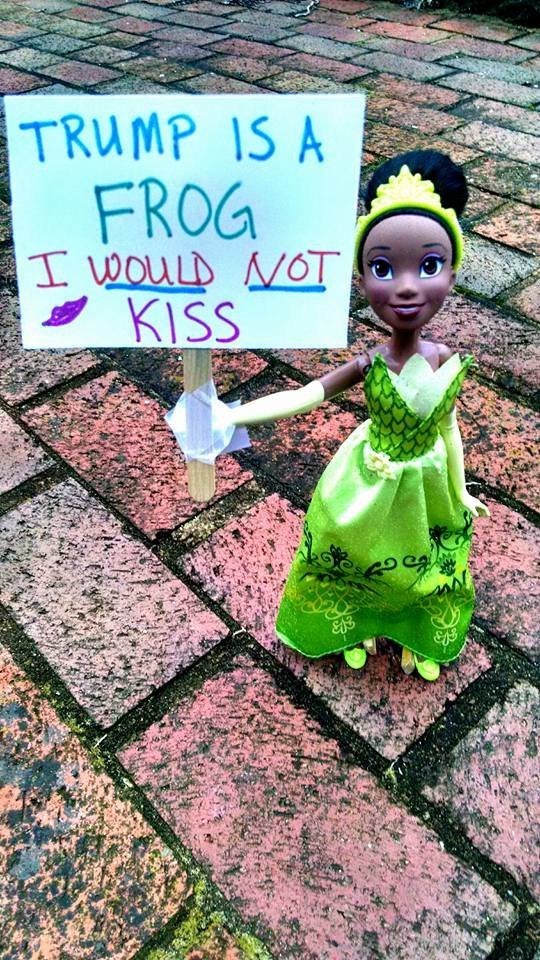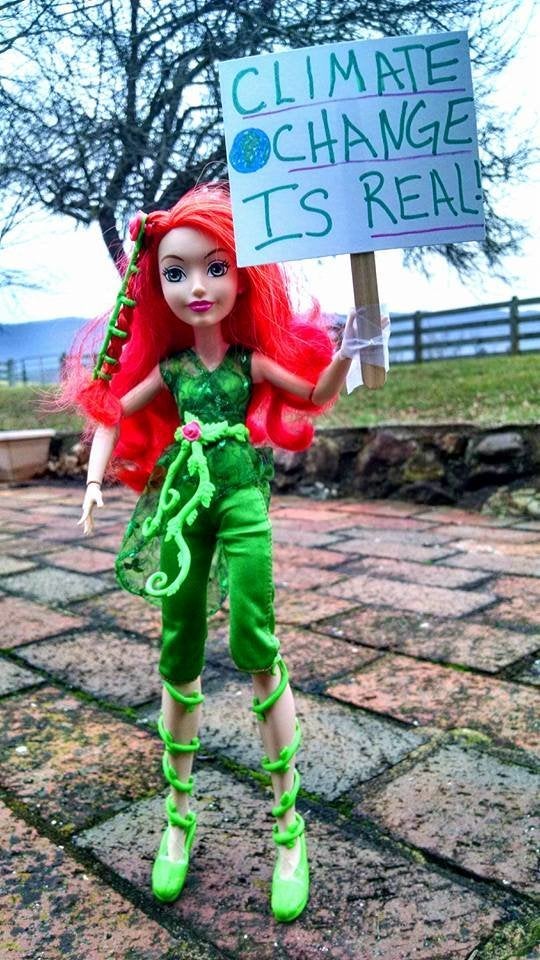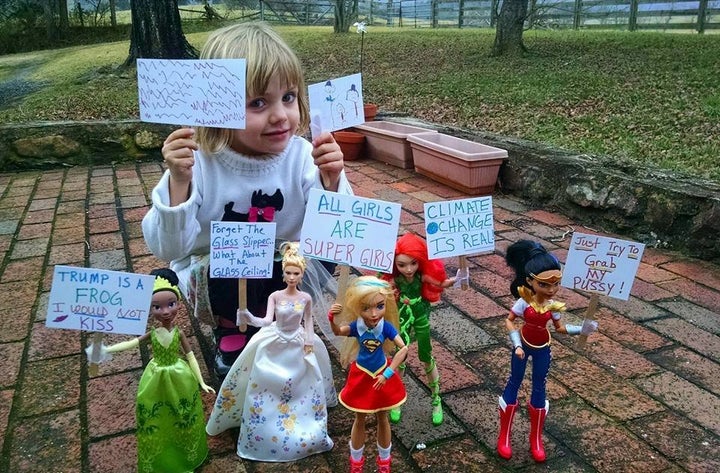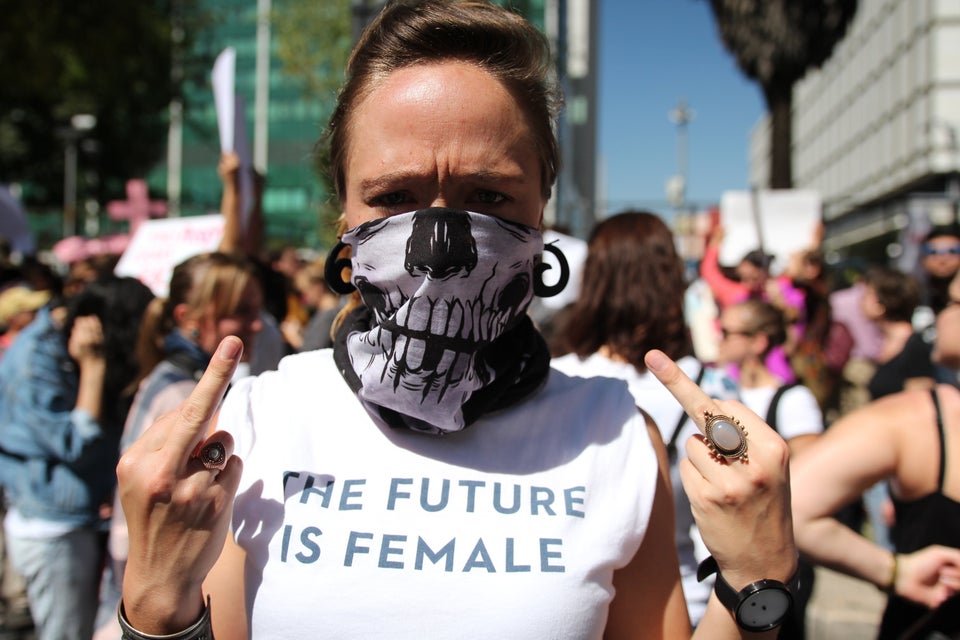 38 Stunning Photos From Women's Marches Around The World