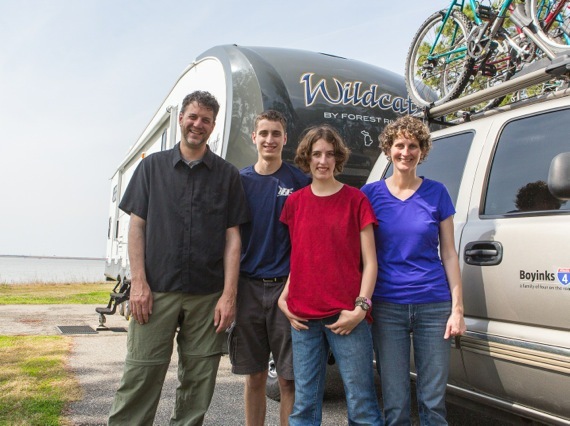 Boyink family in Mobile, AL. Photo by Marcus Neto, used by permission.
Do you know any of these family-life dance moves?
The kid activity shuffle
The home repair two-step
The extended-family boogie
The client work cha-cha
The rare parents-only slow dance
The even rarer family vacation polka
We were self-employed homeschooling suburbanites gettin' jiggy with the shared calendar, station wagon, and yard maintenance.
Life was busy. Life was full. We were the picture of success.
We were exhausted. Unfulfilled.
During down times we dreamt. We dreamt of a simpler life. Of closer family. Of richer educational experiences for our kids. And adventure.
God - where WAS the adventure?
We cooked up a "Pipe Dream" of chucking it all and hitting the road in an RV. But the band would strike up, we'd set the dream aside, and get pulled back onto the dance floor.
Then my oldest turned thirteen.
Thirteen! He had just learned how to feed himself yesterday.
Suddenly the pipe dream had an expiration date. It was now or never. We decided to look for a reason to not do it.
We made plans for a year on the road. We bought a truck and fifth-wheel RV. We found someone to live in our house.
On a crisp September morning we made our jump.
We got into our truck, shifted into drive and watched our suburban life get smaller in the rear-view mirror.
We visited distant friends and family. We explored National Parks. We tailgated at public libraries. We danced in Indian Pow-wows.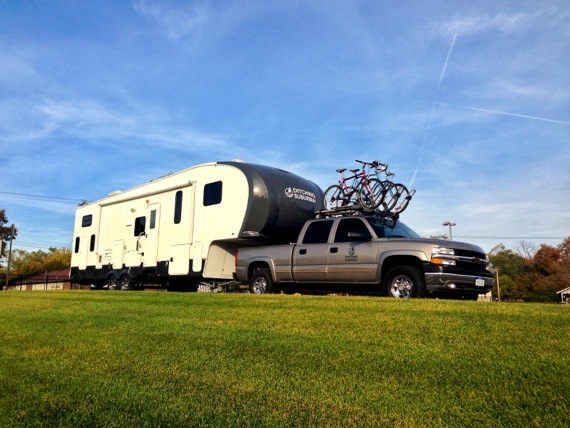 Boyink RV in Wisconsin. Photo by Michael Boyink
It didn't take long to realize a couple of things:
A year was not enough
We didn't want to go back - not to who we were or how we had lived
We returned home, gave away everything that didn't fit in the RV, sold our house, and made our jump permanent. We became full-time "digital nomads".
How is life different now?
Turns out, all those dreams we had came true.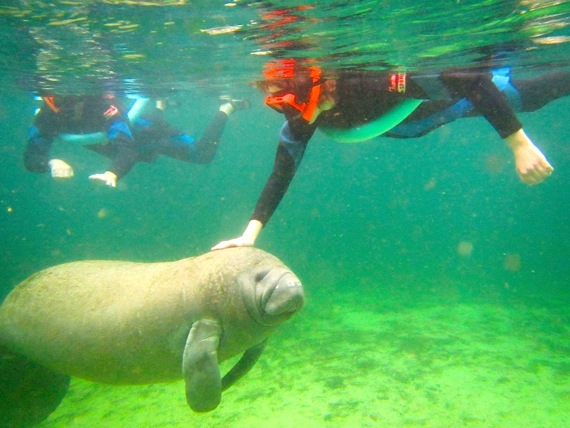 Swimming with Manatees in Florida. Photo by Michael Boyink
We were slaves to our second-hand possessions. We spent vacations, spare cash, and the odd home equity-loan on trying to make everything "nice", not realizing that no one cared but us.
Getting rid of the house and most of our stuff has gotten us off that treadmill. Our days and energy are now spent traveling to new places, seeing new sights, or working on "passion projects" that we never had time for before.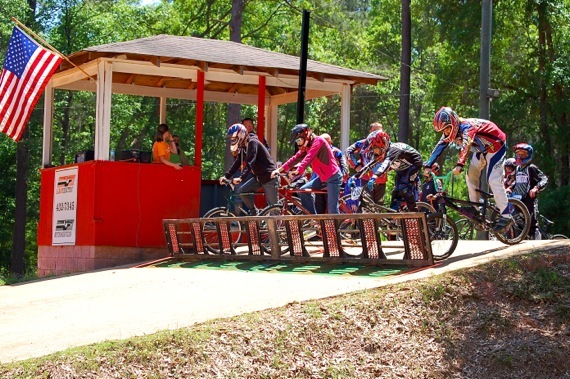 Boyink kids racing in Georgia. Photo by Michael Boyink
Our suburban life was a centrifuge - it forced us apart and we lived in our separate corners. We'd meet for a meal and then be off in our own space again.
Life on the road reverses the centrifuge, pushing us together into a beautiful bumpy mess of waiting for each other to move, excusing ourselves to get a plate, negotiating a single bathroom, and sharing 300 square feet of living space.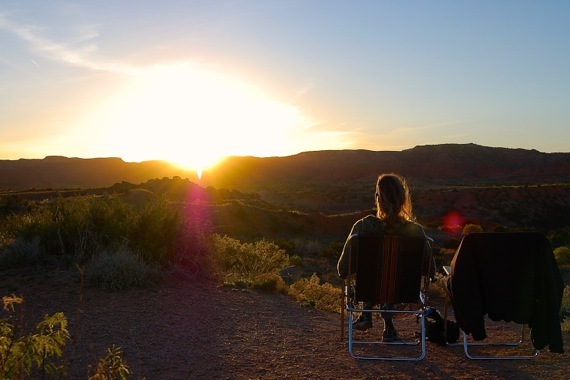 MsBoyink in Caprock Canyons, Texas. Photo by Michael Boyink
Our suburban homeschooling efforts were largely book and curriculum based. With the occasional field trip - just to make it fun.
On the road we base our homeschooling efforts around our location. Our kids learn immersively. It's all field trip.
In the suburbs a given year was only unique in what house projects we completed and what Christmas gifts we bought for each other.
Since living on the road we have:
Driven a NASCAR Race Car
Swum under waterfalls
Ridden horses in the Great Smoky Mountains
Hung out with Reality TV stars
Hiked in the desert at night in a rainstorm
Played frisbee on the Pacific Ocean
Taken surfing lessons in Southern California
Driven the entire Mississippi River
Cared for alpacas, llamas, sheep, goats, mini-donkeys and an emu
Worked on a ranch in Texas
Swam with manatees
Kayaked with monkeys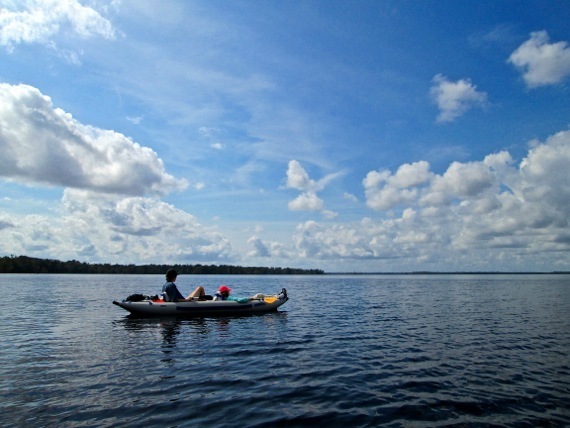 Boyink kids in the Great Dismal Swamp, Virginia. Photo by Michael Boyink
We intentionally try to not repeat experiences or places. There's just too much to see and do.
Don't call your realtor just yet.
Life on the road is still life. Teens are still teens. Marriages are still marriages. Freelancing is still freelancing.
There are added stressors. RVs get flat tires. Mobile internet service is spotty. Fuel prices are whimsical. Campgrounds can suck.
In spite of all that - we wouldn't give up this new life for anything.
You see - we found others like us. Other quietly counter-cultural families challenging the status-quo and designing a more authentic life for themselves.
They may also live in RVs. Or on boats. Or tiny houses. Or in big city apartments. No matter the mode, their motivations are the same. Simpler living. Closer family. Richer Education. Uncommon adventures.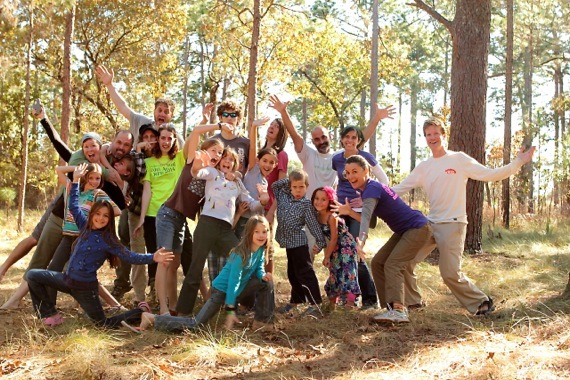 Suburbia-ditchers gather in Florida. Photo by Jenni Keiter. Used by permission.
We've created a website for this tribe. We're writing a book to tell their stories.
We've learned some new dance steps.
Jump in and we'll teach them to you.