Those who work in the fashion industry as designers, buyers or stylists, or even those who are known as the most style-savvy within their friendship circles, can all relate to constantly being bombarded with styling advice requests:
"Which outfit do you prefer?"
"I'm going on a date tomorrow, what should I wear?"
"Does this dress make me look slimmer?"
On and on it goes. And if you're one of the women asking for your friends opinions, you know that the mirror selfies and message back and fourths are endless. It's every woman's right to look and feel fabulous, but with an overwhelming amount of choice and mixed advice coming our way from fashion industry experts, it's no wonder we're struggling to dress ourselves.
Each day brings with it the same question of "what should I wear?!" Even if you're lucky enough to have a closet packed to the brim with options, it takes a fair amount of skill and know-how to whip up chic ensembles that work cohesively, flatter your figure, and suit the occasion. Getting dressed should not be this hard in 2017, should it?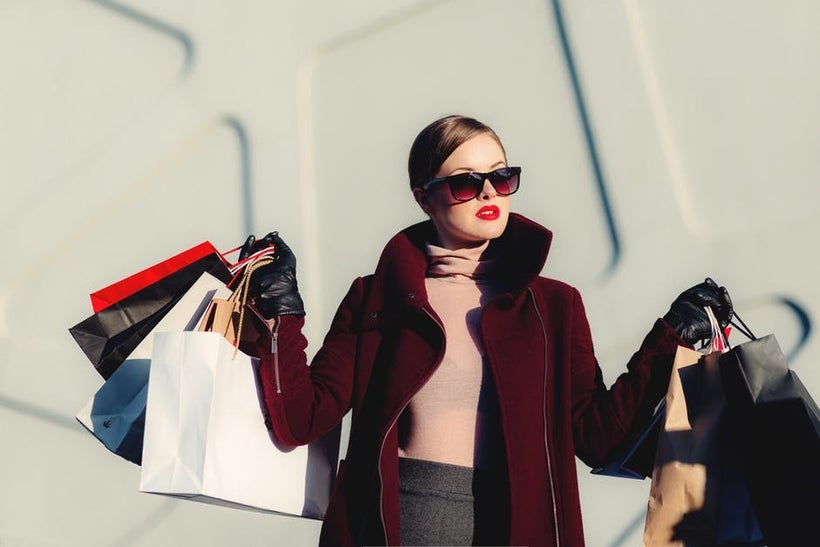 The answer is absolutely not, and thanks to new online styling app WISHI, getting dressed can now be rather painless and even enjoyable - we kid you not. WISHI caters to both men and women, aged 16-60, who are seeking style advice for any and every occasion; whether that might be a first date, an upcoming vacation or even a wedding.
Co-founder Clea O'Hana says,
"We have found that a common theme amongst users are women that are wanting advice on what to wear to a job interview, how to look stylish at work, or how to dress post-pregnancy. We find most males are wanting to "up their game" to become more stylish, especially when they are dating."
There are plenty of startups that have been created in the past decade that cater to fashionistas, including designer sale retailers, services that offer online personal stylists or even allow you to virtually try clothes on. For example, Fits.me takes the details of a customer's body shape and then produces a 3D model for clothes to be virtually tried on, helping people to figure out how different clothes fit their natural body shape - all without leaving the comfort of their own home.
ASAP54 uses image recognition technology to help users discover fashion online - shoppers can snap photos of clothing they like, whenever and wherever they see them, and the site will find it online or suggest similar items. The company also employs personal stylists and has its own fashion based social network. So what is it about WISHI that makes it noticeably stand out from the fashion pack?
Well, for starters, WISHI is a community of hundreds of stylists (450 at present). All you have to do is tell the app who you are, what you like and your personal style preferences, and it will connect you to the right stylists who will be best suited to helping put together your unique looks.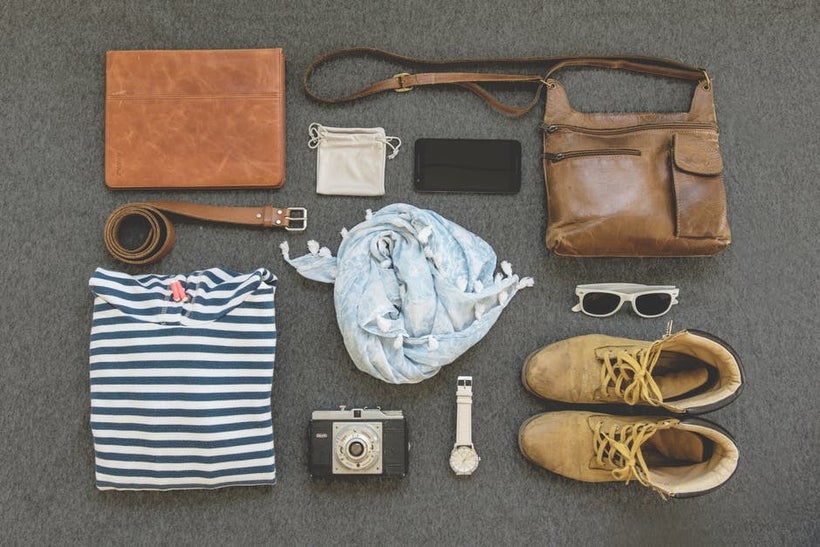 Connect with one to get the ball rolling, and in less than 24 hours, your stylist will send you a look that captures your innate vibe - including a number of options until you find the perfect one. It almost sounds too good to be true, except it's real and many happy customers so far can vouch for the app's multiple benefits.
Why do people love WISHI? You get to work with editors at Vogue, celebrity stylists, and fashion's biggest influences for a fraction of the usual price, and there's no splurge necessary. Before you begin a styling session, you snap photos of your current closet and upload them, which the app then converts into professional pack-shots available to view on the service.
You can ask your stylist to simply work with what you've already got, or add in a few new purchase recommendations like slim boots here and there if you fancy treating yourself.
"We really apply ourselves to each user's needs and experience. They may be looking for an outfit for a specific event or how to wear what is already in their closet in new and exciting ways," says O'Hana.
WISHI's main goal is to get you looking and feeling you're very best, without spending a fortune in the process. If you don't love your look at the end of a styling session, they'll give you your money back.
Stylists are stylists for a reason - they know how to get the most out of your existing wardrobe and make you look good simply by using the tried and tested tricks of the trade. It's just not limited to clothes only, but to several other outfits like cross fit shoes, glasses or slim wallets. They have also become an integral part to our modern fashion world. Yes, you can buy them online like kinzd for slim leather wallet, Eyebuydirect for sunglasses and undoubtedly, they will save lots of your time to get ready for any event.
Not all of us are lucky enough to be blessed with a natural flair for fashion or instinctively knowing how to pair items together, which is where the experts come in. Contrary to what you might believe and what the designers want you to believe, it doesn't take a million dollars to look glamourous and beautiful. Depending on your budget, there are three different styling options to choose from, starting from a mere $1-$20 per session up to around $100 a session for a VIP stylist. WISHI is making styling both affordable and accessible to the masses.
You might even have a long upcoming trip abroad but you have to condense your wardrobe into one small suitcase - a stylist is just the person to create a cohesive capsule wardrobe for you to create multiple looks using just a few stand out items, no matter where you're jetting off to.
So many of us lead incredibly hectic lives today that we simply lack the time to shop for new clothes. WISHI's personal stylists can swoop in here too and pick out the best items for you to purchase online, without you having to hit the high street to try on hundreds of outfits in a small, sweaty fitting room.
According to surveys conducted by the company, on average, we spend 90 minutes each week staring into our closets deciding on outfits, which can be cut down to minutes by using the app. The items chosen for you by your stylist will always be specific to your needs and budget, helping you to purchase clothing more thoughtfully and efficiently.
But WISHI prides itself on being far more than just about the clothes. O'Hana explains that the app has been designed in such a way that it helps to form a real and authentic relationship between the client and stylist - replicating the in-person experience online. Before a styling session begins, both parties will chat online to get to know one another and establish a connection before continuing.
When asked what kind of business category the app falls into, she says, "I would say a lifestyle business. We are running a platform that cultivates relationships between a client and their stylist. The technology is just enabling this relationship and the fashion is the business aspect but it's all based on human connection."
You can check out the app right now for your 7 day free trial, or apply to become a stylist on the platform by clicking here. Those, "what should I wear," days are on their way out for good.
Calling all HuffPost superfans!
Sign up for membership to become a founding member and help shape HuffPost's next chapter
This post was published on the now-closed HuffPost Contributor platform. Contributors control their own work and posted freely to our site. If you need to flag this entry as abusive,
send us an email
.