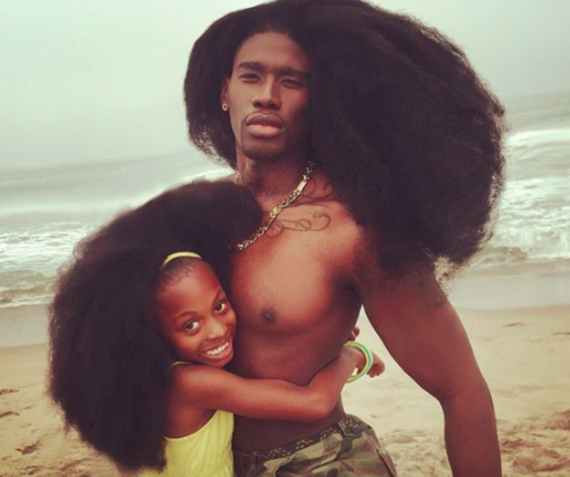 Benny Harlem's natural hair is beyond beautiful.
The New York City artist has been posting images of his healthy mane on his Instagram account. But it's not just his hair that's lured in over 40,000 followers. Harlem's page also reveals his relationship with his daughter, Jaxyn, who has an almost identical head of hair.
We caught up with him to talk hair and the love he shares with Jaxyn.
BCB: What does it mean to be your daughter's father?
BH: I am beyond grateful of the role that God has given me in the lives of others and I take it very seriously. With my daughter especially, there is no greater bond. We share a very honest relationship and it means more to me every day to understand that she is looking to me for so much in her life that she has yet to live. I am excited to remain her anchor.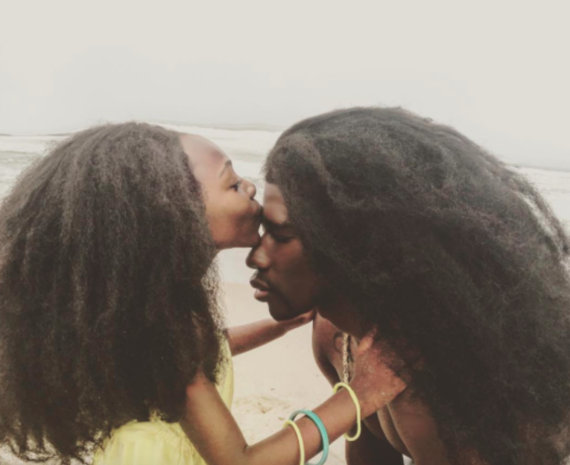 BCB: What inspired you to share your relationship with your daughter on social media?
BH: My inspiration to share my very personal relationship with my princess on Instagram was my vision of life. I find the majority of my inspiration from children. I want to bring that feeling of family and fatherhood back to the forefront of the mind how we used to feel when we watched the Cosby Show or Julia. Social media had become the new nightly show so I want to put positivity on the mind of our fathers. We are the foundation behind the future.
BCB: What do you aim to teach your daughter as a young black girl?
BH: There are so many lessons to be learned as a growing lady, however, some are specific to the mother and others necessary for fathers. I aim to make sure she knows to love herself and to pat herself on the back. As a woman she needs to know how to believe in herself first before anyone or anything.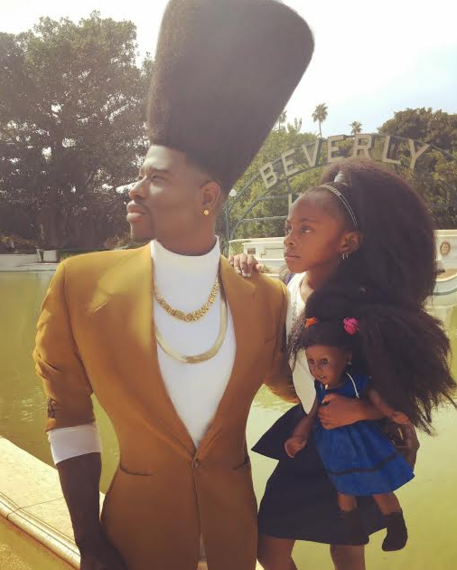 BCB: Let's talk hair. How did your hair journey begin?

BH: My hair journey began at a very young age, simultaneous with the growth in my life. I am an Artist and I will continue to flow in creativity when it comes to my personal style. The sky is truly the limit!
BCB: How do you maintain your hair's health as well as your daughter's?
BH: Health is my lifestyle. I believe that being healthy mind, body and spirit allows my hair to reach beyond its peak. I maintain a very clean diet and I drink a ton of water both very important factors in the longevity of healthy hair.

BCB: What are your daily hair routines?
BH: A daily routine is necessary to maintain anything great. I use plenty of natural products witch over time have nourished my hair the best. Since I am in the habit of dressing and cleaning my hair, my daily routine is very simple of hydrating and styling.
BCB: Will there be a day where you cut off your hair? What about your daughter's hair?
BH: My daughter is able to be as creative as she can when it comes to her style, but she and I both are very comfortable for now, and I don't foresee any cutting but only time will tell.

BCB: What does it mean to be a black man with hair that others envy?
BH: I don't see envy. I am a reflection of what God created a man to be. I love myself and appreciate where I come from. I believe that staying true to that will take me to where I will go.
Related