When we meet Dorothea ― the heroine of Mike Mills' film "20th Century Women," a 50-something mom played by Annette Bening ― it's hard to know what to make of her.
She's not trying to make it big in Hollywood. She's not trying to hunt down her rapist, or plan the perfect event to solidify her husband's place in history. Her goals are less concrete than that, her successes less triumphant. And that could be why both Bening and Mills were snubbed this year at the Oscars, for Best Actress and Best Picture, respectively.
The film opens with a shot of Dorothea's immolated car, the last remnant of her failed marriage. It's so old that it's finally combusted, but she doesn't mind. She laughs it off, and invites the fireman who's come to her aide over for dinner, to her teenage son Jamie's chagrin.
Over the course of the film, we get to know her through her quirky habits, as narrated by Jamie. She's generous, and lets Abbie (Greta Gerwig), a 20-something photographer battling cervical cancer, stay in her Santa Barbara home without always making rent. She's old-fashioned and isn't appreciative of Abbie's menstruation talk at the dinner table. But she also knows the limits of her '50s convictions in a late '70s, punk-rock world. Realizing that she's struggling to communicate with her son, she enlists Abbie and Jamie's best friend Julie (Elle Fanning) to help raise him. "How do you be a good man?" she wonders. "I don't know how you do that nowadays."
The film, to its credit, is both about Bening's loosening off of domestic shackles and her attempt to raise a young man who's a feminist ally, in the throes of the movement's second wave.
The latter storyline garnered criticism; why tell a feminist story through the lens of a boy? A review in the Village Voice observes that Mills' references to Our Bodies, Ourselves and Sisterhood is Powerful feel "awkwardly exploited, inserted to salute not so much Jamie's advisers — those first female readers — as the teenager himself."
It's a thorny premise, certainly, especially when women's stories are still undermined onscreen. But the movie, while told from Jamie's point of view, belongs to Dorothea, and Bening, who outshines an impressive cast.
It's unlikely that the movie's less progressive conception was its downfall in the eyes of the Academy, which has been criticized for favoring the narratives of those with power to those without it (lest we forget #OscarsSoWhite). But it wouldn't be a jump to think that "20th Century Women" was overlooked due to what some critics count as its strength: it's a mood piece, not a high-volume, crescendoing drama or musical. Compared with most of the films that did manage to secure Best Picture nominations — "La La Land," "Manchester by the Sea," "Hacksaw Ridge," "Hidden Figures" — its plot is subdued, and at times meandering.
Abbie gets involved with one of Dorothea's other boarders; Jamie gets into David Byrne and his attendant subversiveness; Julie challenges her parents' oppressive psychologizing. Dinner parties are had. A lot happens, but the stakes are low.
Compare this with the Best Picture winners from the past few years ― "Spotlight," "Argo," "The King's Speech," "Slumdog Millionaire" and "The Departed," especially ― and there's a marked difference. Those movies are highly dramatized; Mills' is anything but.
Like his earlier movies, "Thumbsucker" and "Beginners," "20th Century Women" is an autobiographical reflection of the director's upbringing. Snapshots of cultural hallmarks and pastiche are woven into his stories like projector slides, an effect some critics find authentic, and others find gratuitously twee.
No matter which side you fall on, it's evident that Mills' storytelling techniques neatly match the stories he sets out to tell. He's not guilty of the Sofia Coppola-like tendency to shroud every scene, regardless of its subject matter, in diffuse light. Instead, he uses meandering, character-centered plots to heighten a sense of ennui, which Dorothea, who came of age in the '40s, suffers from.
Like Hal in "Beginners," a suburban father who only feels free to come out as gay after his wife dies, Dorothea is the product of a stifling time when gender roles were expected to be assumed. 
To place her in a spacious story, one where she's free to take up new hobbies, to make wry jokes, is an act of love. It also happens to be an entertaining experience for the viewer; Dorothea does have obstacles to overcome, namely casting off her own social conditioning. And that ― still, today ― is one of the most relatable conflicts there is.
You can be highbrow. You can be lowbrow. But can you ever just be brow? Welcome to Middlebrow, a weekly examination of pop culture. Read more here.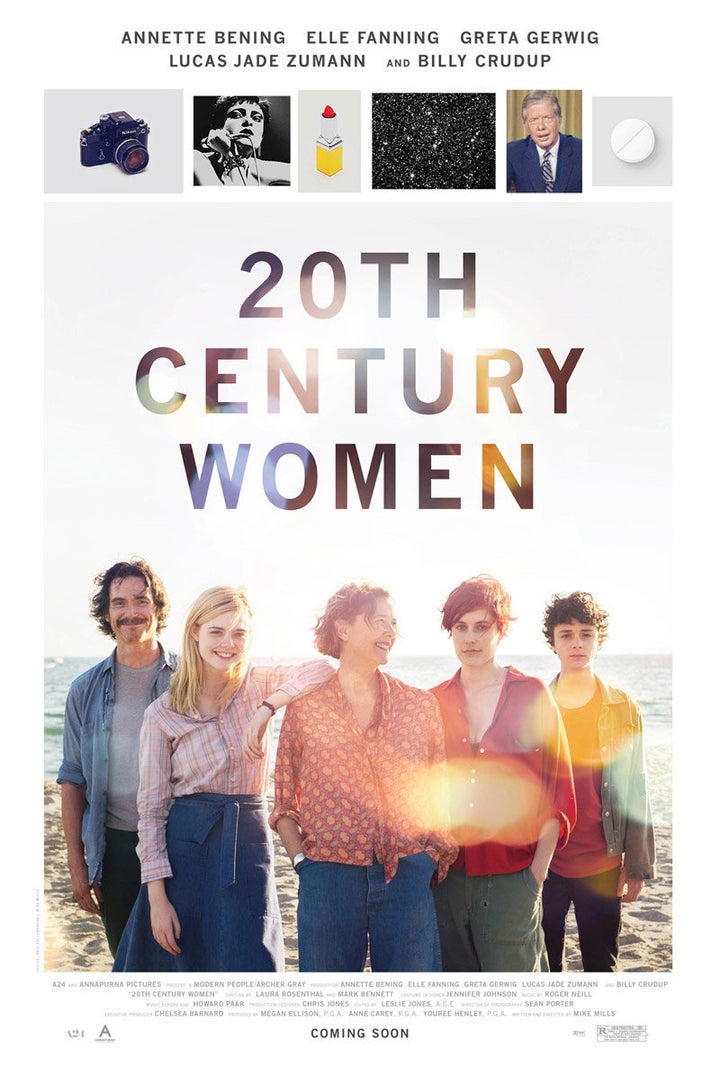 REAL LIFE. REAL NEWS. REAL VOICES.
Help us tell more of the stories that matter from voices that too often remain unheard.
BEFORE YOU GO
PHOTO GALLERY
Oscar Snubs and Surprises