A former school administrator uses her knowledge and experience to advocate for families who have children with special needs and she is awesome.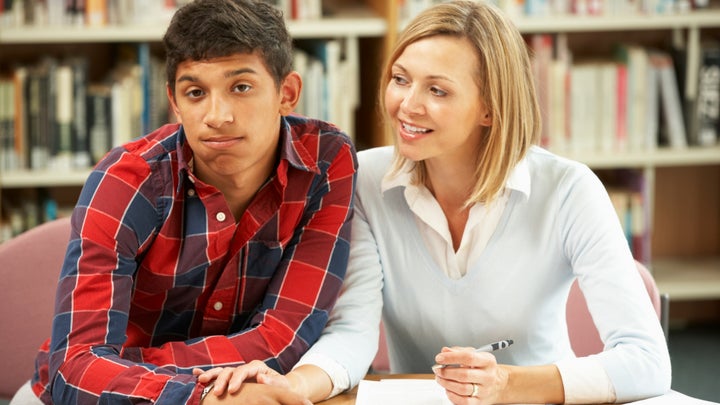 Tips for your next IEP Meeting from Special Education Resource, Pepi Silverman.
Recently, I had the opportunity to meet with a true special education resource. Pepi Silverman, a former school administrator turned Education Advocate and IEP Consultant, reached out to me via email about a month prior to our meeting. She asked if I had time to discuss the services she offers for families in the IEP Process. I'll admit, I quickly tried to set up a phone call assuming this was another solicitation. But after I learned a little bit more about Pepi, I was thrilled to find out she wanted to come tour our center.
Pepi and I sat down for what became an inspirational and educational hour. I learned about her experience as an educator. And she explained how she is using her knowledge and understanding of the educational system to advocate for families. She taught me different skills that can help parents navigate IEP Meetings, IEP Goals, and including ABA in your next IEP.
As a professional in the field, I thought I understood how to help parents through the IEP Program process. But, boy was I wrong. There is so much more parents and professionals should know about what schools can do for their families.
What to say at your next IEP Meeting. Read my interview with Pepi below to learn more about her experience and tips that she has for your next IEP Meeting.
Lauren Rabin: Tell me about your experience as a school administrator:
Pepi Silverman: I chose to go into administration in order to participate on a larger scale within a school district. All of my administrative experience was at the district level as director. I served as a director of student services, a director of student support services, and a director of special education. In these roles I developed curriculum, supervised special education services, gifted services, health services, ELL programming, social emotional programming, and student intervention services.
LR: What did you notice to be the toughest part about the IEP process for parents?
PS: An IEP is a contract between the family and the school district, but parents are often the "last" people to see the proposed plan. When families are not given the opportunity to be involved in the development process, their knowledge and expertise about their children tend not to be incorporated in the IEP draft. Overall, from what I have experienced, the toughest part for parents is feeling "disconnected" to the school team and their proposed services. Students are best served when there are strong home/school partnerships in place on behalf of the student being served.
LR: What do you feel administrators could be doing differently for children served by an IEP, from your experience?
PS: Administrators serve a dual role in the IEP process. First, they are the LEA, local education authority, representatives on the IEP team. That role involves being in charge of making educational decisions when there are questions about the proposed services within an IEP. Their second responsibility is to support the school program that implements the IEP services. In my opinion, administrators do not do enough to support the school programs in their implementation of IEP services. Teachers and therapists need more training in IEP writing, data collection, assessment, and progress monitoring. The administrator has to "teach" the teachers how to both develop and implement the IEPs that are proposed to parents. If the staff don't know how to develop and implement sound programs, student services will be compromised. Students and their families need to feel assured that the school staff have the skills and resources to provide the services needed. Administrators need to prioritize staff development in order to meet the needs of ALL students.
LR: How do you feel about ABA in classrooms?
PS: The key point in this question is not my "opinion" about ABA in classrooms; instead whether ABA or another therapeutic service, is it needed by the students. Student needs should drive educational services. ABA is an incredibly research and data based intervention. For students who would benefit from this therapeutic technique, it has achieved great results for students. Schools tend to be resistant to implementing interventions that are not "academic", but I have seen schools train staff to implement ABA effectively as well as bringing in trained professionals to deliver the services.
LR: Should ABA in classrooms be provided "in-house" or is there benefit to the child's outside provider coming into the school? Is there a difference in cost for the school?
PS: As previously stated, the determination of implementing ABA in schools should be based on student needs. Once the IEP determines that it is a student need, then the school administrator needs to determine whether there are trained staff, resources to support the training of staff, and the specific needs of the student. Some students need a more individualized approach to the implementation of ABA that may require a more specialized approach. If the school team begins with what is needed for the student, then an appropriate decision will be made.
As a former administrator, it is important to consider how to support ALL students, so in order to plan for the future, it is often beneficial to train staff to be able to provide a wide variety of therapeutic services. After determining the specific student needs that ABA may be ale to provide, I would probably advise that additional staff training be provided to be "prepared" for future needs as they might arise.
LR: At what point should a child attend a therapeutic day program (temporarily) instead of attending school? What kind of symptoms/behaviors/circumstances might lead to this decision?
PS: All students have the right to attend the local school that their same-aged nondisabled peers would be attending. Having that right, doesn't mean that ALL students can be appropriately served at their local school; so, again, any placement determination needs to be based on student need. A therapeutic placement should be considered if the student is not successful in their school placement. The school team needs to work collaboratively with the parents to identify the needs that might require a change of placement and an appropriate IEP must be developed to address those identified needs.
LR: What measures should schools be taking to care for students to avoid the need for outside therapies during school hours?
PS: For many students with special needs, academic and therapeutic services must be integrated to help the student to be successful. As previously stated, everything needs to begin with what is needed by the student. Teachers and therapists should be working collaboratively with the family and their private clinicians to develop a comprehensive educational program. For some students, their stamina may require private therapeutic service during the school day, but with a coordnated approach, it should be possible to integrate therapeutic services within the school day so that students wouldn't need to leave the school setting to get their needs met. A proven successful approach to providing effective services is to foster an ongoing collaborative approach with outside therapists to ensure that their is consistency of approach and fidelity of implementation. When student services can be coordinated with outside therapists and school staff, students tend to make more progress because the coordinated approach reinforces all learning objectives across environments.
LR: Often, it feels like outside provider and schools are fighting with one another. The two parties both have the interest of the child in mind, so how can we fix this? How can private therapists and special education teachers work together?
PS: A student-centered approach helps to keep everyone focused on the needs of the student. As a former administrator and now as an advocate, I try to guide all participants toward that "student first" perspective. Students with special needs benefit from a transdisciplinary approach to services. Transdisciplinary service is defined as an approach bringing together different disciplines working jointly to create a new conceptual, theoretical, methodological, and translational innovation that integrates and moves beyond discipline-specific approaches to address a common student need. Using a transdisciplinary approach effectively eliminates the concepts of "sides" and encourages all participants to work together.
LR: What else can you tell us that we don't already know about the work you do?
PS: As an advocate, the work that I do is guided by the needs of the student and his/her family. I can provide consultative support to the family to help them work more effectively with the school team. That support can be "behind the scenes" or direct with the family and school throughout the IEP process. Given my background, I can provide training, I can assist the family and school team with IEP development and IEP monitoring, and I can evaluate the efficacy of the school services. Different families request differing levels of support and Bridge Educational Advocacy is equipped to meet the needs of any family.
Related
Popular in the Community