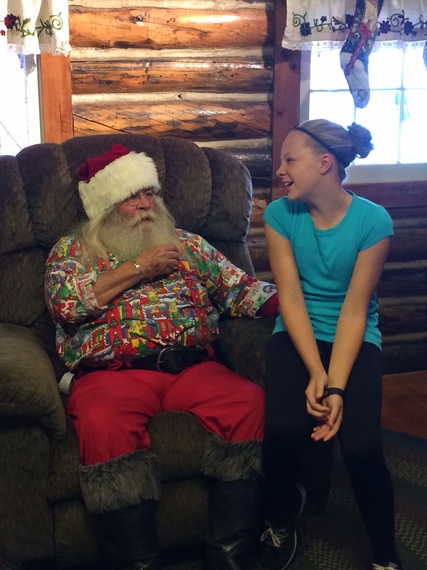 As an adult, I hear a lot about the stress of the holidays, from shopping and wrapping presents to travel plans and getting holiday cards done in time. But recently a young girl reminded me of what the "season of giving" is really about.
Kyra Dooley isn't asking Santa or loved ones for gifts this year. Instead, the 12-year-old resident of Aurora, Colo. is hoping for donations to buy pet food and treats for PawsCo, an animal welfare group in Denver, Colo. PawsCo works to combat the issue of homeless pets by fostering dogs and cats for adoption; providing spay/neuter services; and collecting pet food for families in need to distribute in partnership with Food Bank of the Rockies.
Kyra says she chose PawsCo because the nonprofit is small and 100 percent run by volunteers, so she knew her donation could make a difference.
"I just really love animals," Kyra told me. "Not only do humans need stuff, but there are animals that need help too."
Remarkably, this isn't the first time Kyra has done something like this. When she was 9 years old, she was moved by seeing TV commercials about the suffering in The Republic of the Congo, so in lieu of Christmas gifts, she requested donations of shoes and clothing for needy children in Africa. She's also used her birthday as an opportunity to help others; other projects include helping a local fire station, donating to Ronald McDonald House, and giving food and blankets to homeless people in downtown Denver.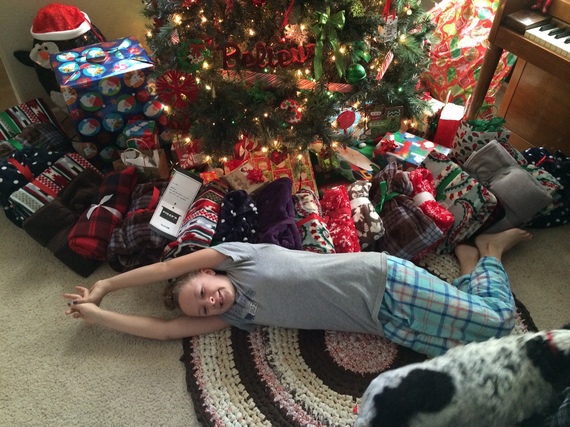 "It's a really great feeling to be helping someone else," Kyra says.
Tiana Nelson, president and chief operating officer of PawsCo, said Kyra's donation will go a long way in helping families who are struggling to feed their pets. She finds it heartbreaking when families have to think about giving up their pets because they are in a rough patch financially. In one sad case, a family relinquished their pets to a shelter when they couldn't afford to feed them, and the children asked through tears, "Are you going to get rid of us next time in case you don't have enough money to feed us?"
"The pet food drive keeps families together, and it keeps animals out of shelters," Nelson says. "Kyra's totally a hero in my book. This is really a selfless thing that she's done and I know that it has inspired a lot of people in our PawsCo family. I hope that it will continue to inspire people ... one person truly can make a difference."

Kyra's Christmas Project this year also draws attention to the plight of homeless dogs and cats. PawsCo has a network of over 120 families who foster dogs and cats while they wait to be adopted into forever homes. In just 2 ½ years, PawsCo's adoption division has rescued nearly 1,000 animals! But, of course, there are always many more pets who need loving homes.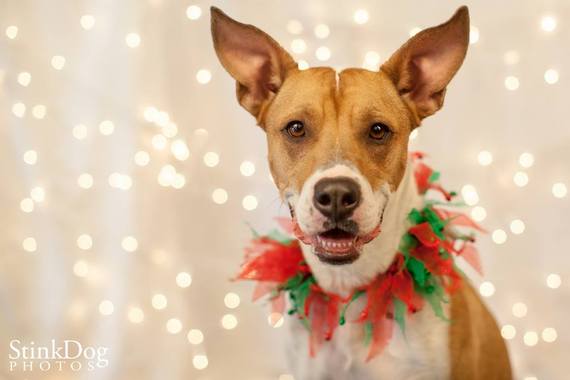 Photo by StinkDog Photos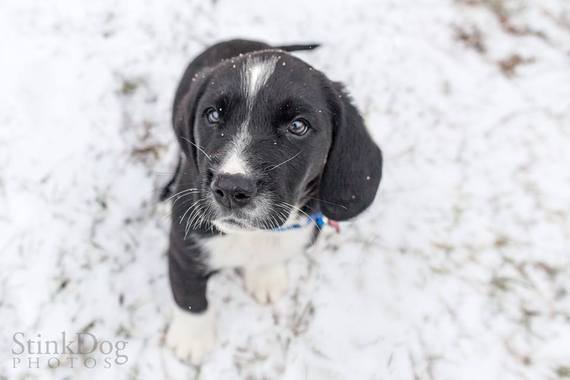 Photo by StinkDog Photos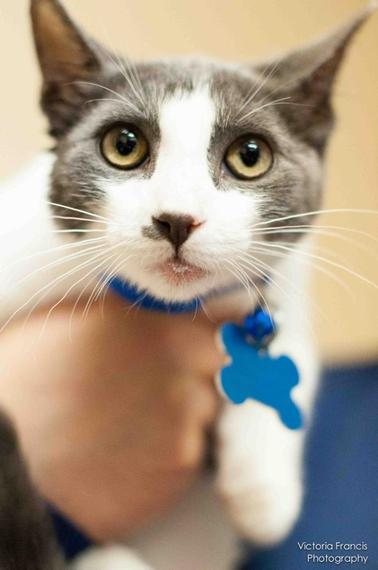 Photo by Victoria Francis Photography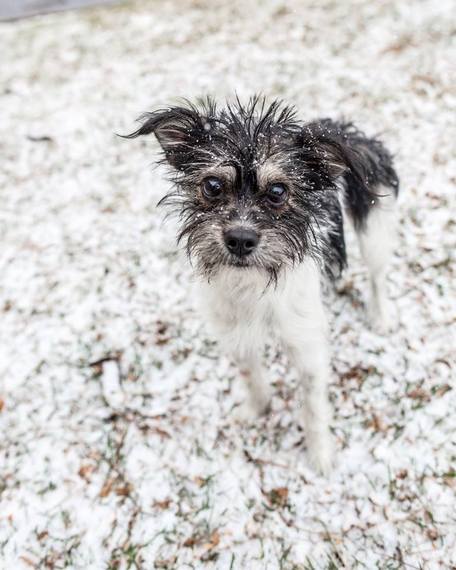 Photo by StinkDog Photos
Kyra's GoFundMe page has already generated over $800 in private donations for PawsCo, and natural pet treat company Zuke's stepped forward to donate 24 pounds of "Mini Naturals" to PawsCo in honor of Kyra's Christmas Project.
"When we heard about Kyra and her Christmas wish for treats to give to dogs in need, we knew we wanted to make a donation," says Paula Miller, digital marketing manager at Zuke's. "Kyra is a special young lady. We admire what she's doing and the example she sets for all of us."
Though Kyra garners admiration in people who hear about her generosity and selflessness, her mother says she doesn't do it for recognition but because of the good feeling she gets from giving.
"It's not about the attention but about the feeling," says her mom, Gina Dooley. "It makes me very proud not only of her kind, giving spirit, but of her desire to teach other kids about how good it feels."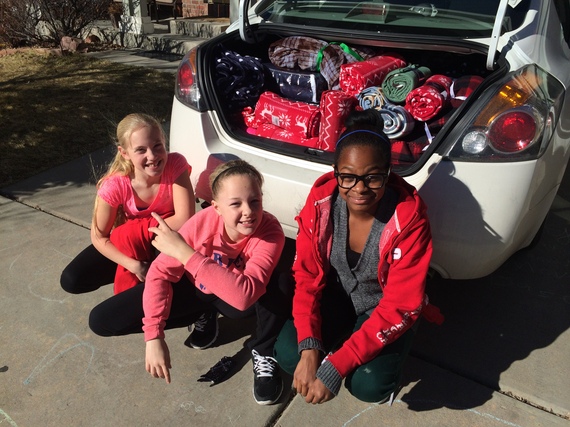 In fact, Kyra is working with one of her teachers to start a nonprofit called My One Birthday. She plans to visit middle schools to spread the word about asking for support for a charity instead of gifts for just one special birthday.
"It just makes me really proud that she stays true to who she is and sticks to her mission," Dooley says. "It's pretty fun to be her mom."
If Kyra's giving spirit isn't cause for holiday cheer, I don't know what is. Happy Holidays!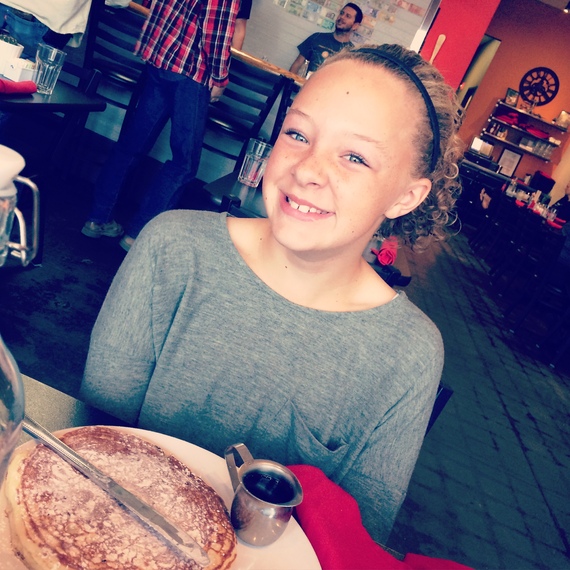 Calling all HuffPost superfans!
Sign up for membership to become a founding member and help shape HuffPost's next chapter