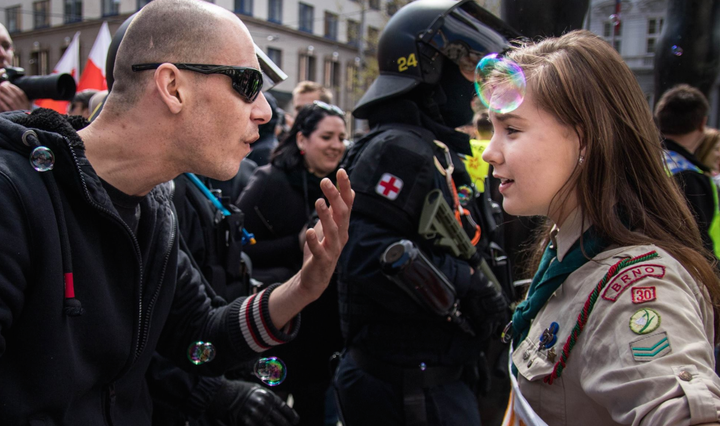 On May 1, a Girl Scout in the Czech Republic showed us what resistance looks like.
The scout, Lucie, squared off with a neo-Nazi at a far-right rally in Brno, Czech Republic, and ― like many badass women before her ― stayed calm, cool, collected.
"People from all walks of life, and #Scouts among them, came to the streets during an extreme right march yesterday, to express their support for values of diversity, peace and understanding," the caption reads.
The photo has since picked up steam on Twitter and Reddit, with many heralding Lucie as "fearless" and "brave." In the photos below, she's shown carrying a banner that reads, ""We will raise your children," a Scout's motto.
Keep fighting the good fight, Lucie.
Popular in the Community