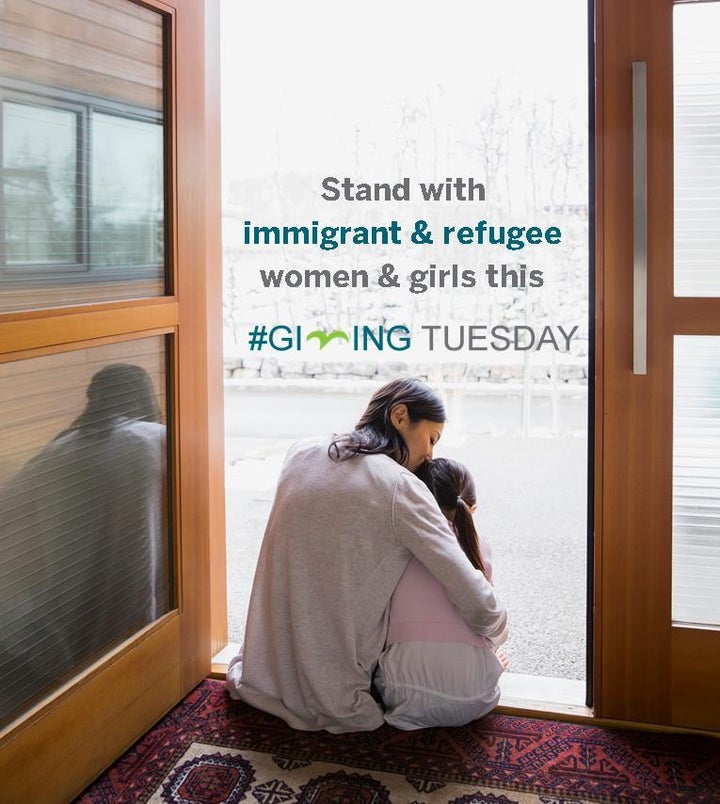 Homemade baklava will sit alongside traditional pumpkin pie at the Perez home, as they celebrate a first Thanksgiving for Sorayya and her family, refugees from Afghanistan whom the Perez family co-sponsor.
Sorayya and her family arrived in the United States in January 2017, after five years living as refugees in Turkey, the same month the Trump administration first attempted to ban refugees and travel from seven Muslim-majority countries. Sorayya's home country of Afghanistan was not included in the ban -- but, a refugee since her preteen years, she can empathize with the experience of rejection.
"In Turkey you easily can feel this difference: you are always told you are Afghan, you can't do this, you can't buy a house...because we were refugees," Sorayya says.
January marked an escalation of attacks on the safety and well-being of refugees and immigrants in the United States - from government attempts to limit (or altogether ban) migration from certain countries, to ending protections for hard working childhood arrivals (also known as Dreamers), to hateful speech, threats and even violence against immigrants, racial and ethnic minorities, and refugees.
These are not just attacks on communities, but on our history as a nation of immigrants. These are attacks on the fundamental American values of pluralism, acceptance and generosity.
RefugeeOne was ready and waiting when Sorayya, her mother and three siblings arrived in Chicago. In 2016, RefugeeOne welcomed 844 refugees to Chicago -- 56 percent of which are women and girls. RefugeeOne helped arrange housing, enroll the children in school, and continues to provide services to help ease the transition.
The Women's Health Project, funded by Chicago Foundation for Women (CFW), provides newly-arrived refugee women with mental and physical health screenings and resources to help manage their health, with great results. 72 percent of clients who received care through RefugeeOne demonstrated an improvement in mental health.
The values that motivate Chicago Foundation for Women, RefugeeOne and the Perez family - kindness and generosity, community and working together, across our differences, for the common good - are also the driving force behind #GivingTuesday, a day of giving following Black Friday and Cyber Monday, now in its sixth year.
This #GivingTuesday, Chicago Foundation for Women is standing with immigrant and refugee women and girls, and we're asking our community to stand with us. CFW will make three #GivingTuesday grants to Chicago-area organizations improving the lives of refugee and immigrant women and girls - your vote decides which organization receives a special grant of up to $20,000.
Together, we can continue to create communities in which refugee and immigrant women and girls are not just accepted, but welcomed and given space to thrive. When we invest in refugee and immigrant women and girls, we are investing in the best possible version of ourselves, our communities, our country. We are investing in a brighter future for all of us.
Now a sophomore in high school, Sorayya dreams of one day championing women's rights as a lawyer.
"I have seen with my eyes" the violence and injustice women experience, she says. "I want to defend the women."
Related
Popular in the Community