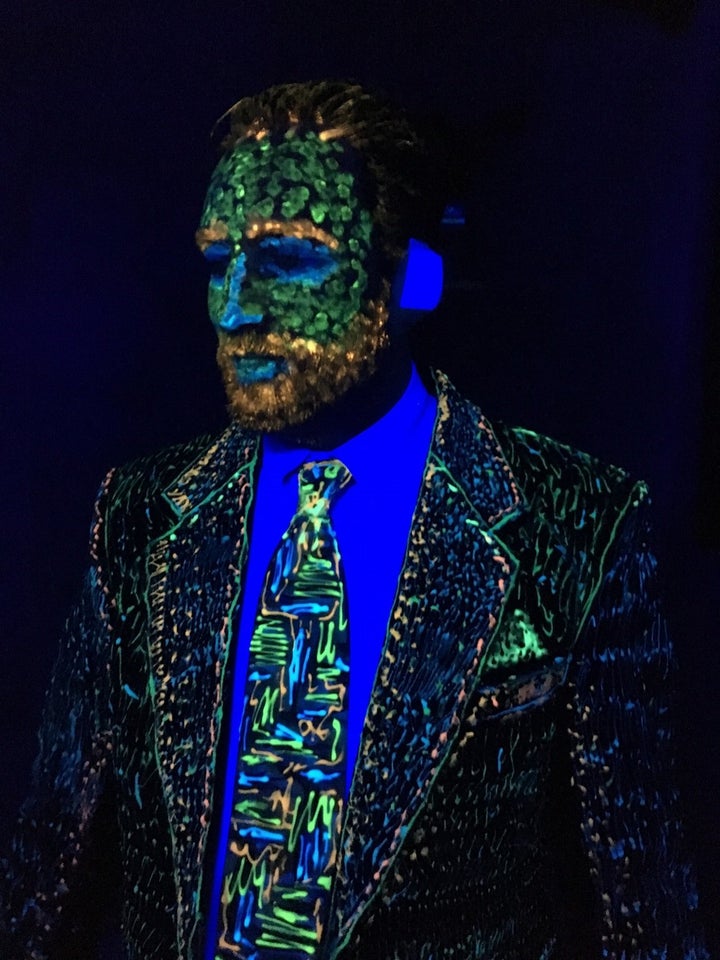 Redditor Vito Polizzi just brushed away all competition for costumes this year with his Vincent van Gogh getup.
The damn thing GLOWS under a black light. Reddit is referring to the already iconic costume as "Vincent van Glow."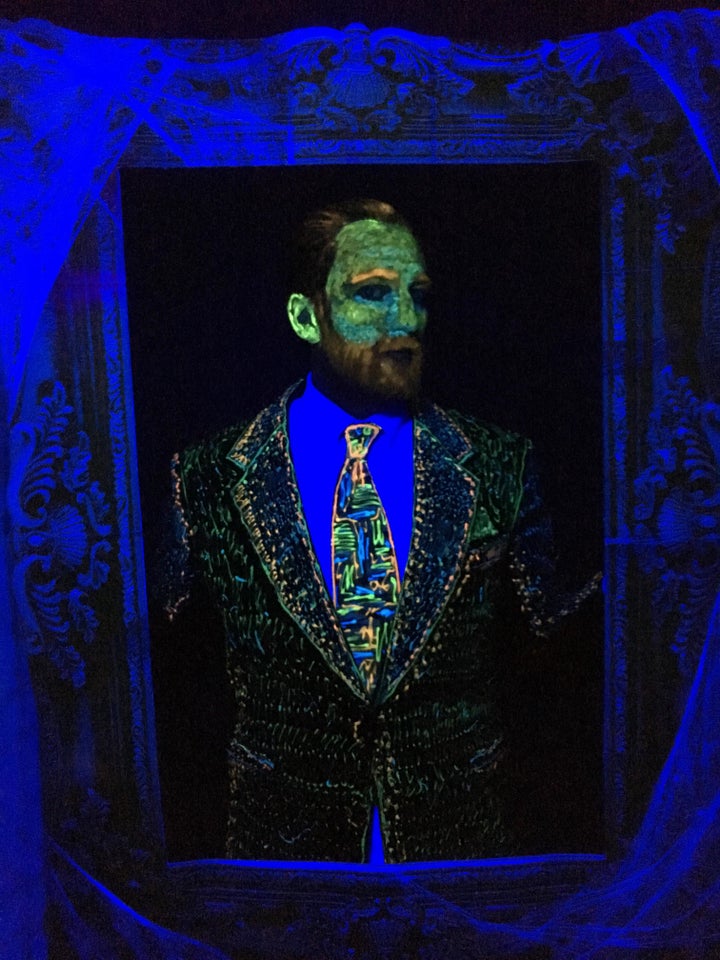 Polizzi, a 34-year-old recording artist from the Metro Detroit area, has played around with makeup in the past (he went as Beetlejuice last Halloween), and thought it would a cool idea to dress up as van Gogh since he's been told he resembles the famous painter. 
"It was one of those light bulb moments," he told The Huffington Post.
The entire costume took only a couple of hours to make, despite the intricacy.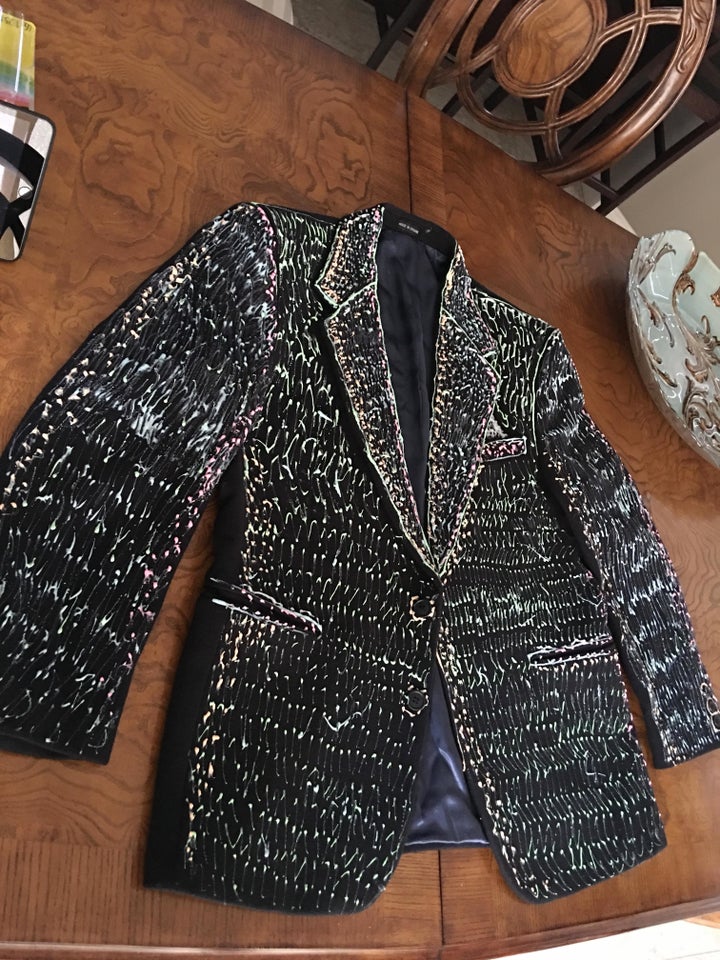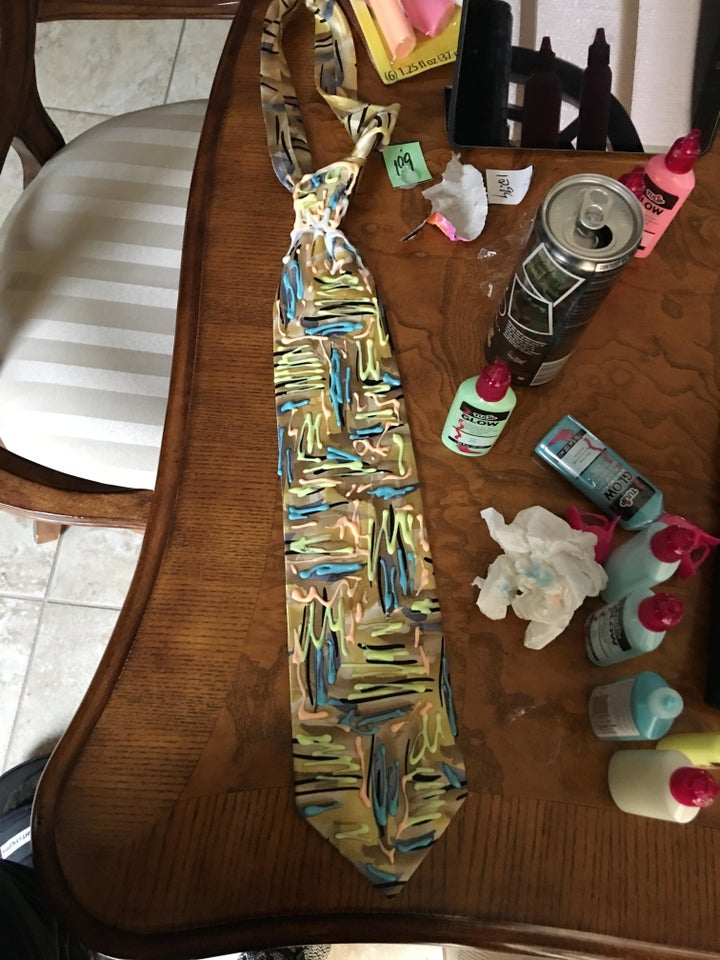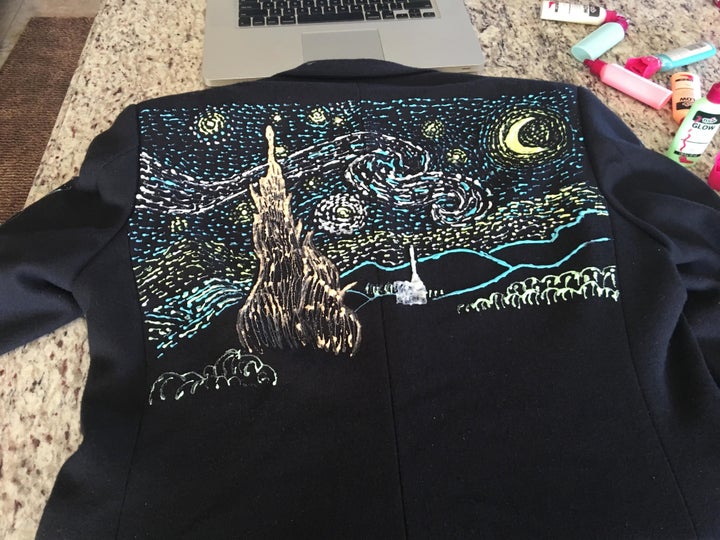 Polizzi said he had a concert at 7 p.m. on Saturday and started putting the whole thing together "around noon." He said he spent about two hours painting the jacket.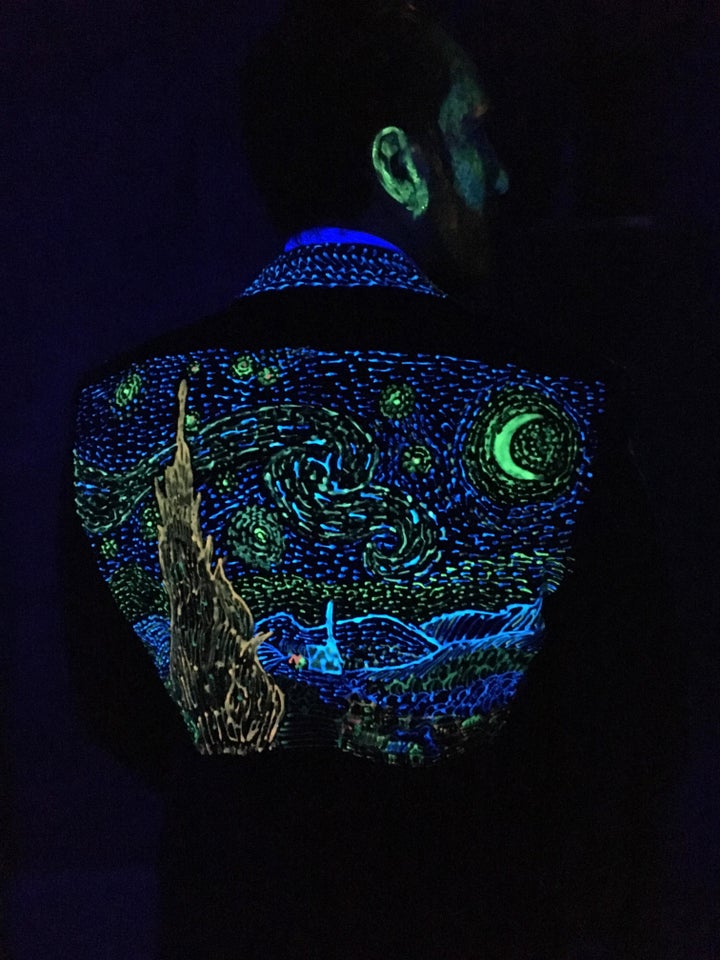 When asked how he could outdo this costume next year, Polizzi said "it'll be tough to top, but that won't stop [him] from trying."
He added, "However, if future Halloween costumes don't get media attention now, I'll probably feel like a failure."
We have a feeling you won't have a problem thinking of something clever, Vito. Happy Halloween!
REAL LIFE. REAL NEWS. REAL VOICES.
Help us tell more of the stories that matter from voices that too often remain unheard.
BEFORE YOU GO
PHOTO GALLERY
Vincent van Gogh