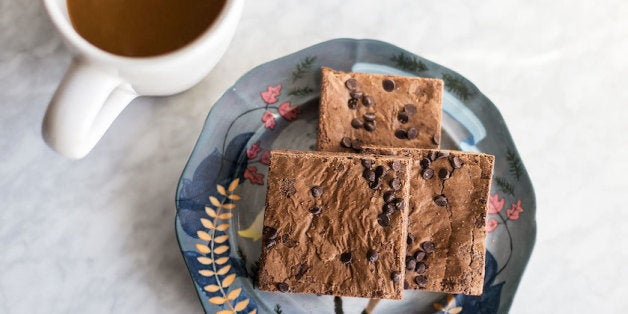 We're certainly all familiar with nose-to-tail butchery, never letting an animal part go to waste. And a root-to-stem cooking approach assures no edible part of a plant will be ignored. But what of the by-products of coffee growing -- those discarded coffee cherries that once housed your precious precious beans? It's time for some bean-to-cherry baking.
Based in Seattle (where else?), Coffee Flour is a slick little startup that's focused onto the literal tons of edible waste created during coffee cultivation. The company has recently made inroads into Brooklyn, partnering with Sunset Park bakers Izzy & Em's on a line of gluten-free treats for the Brooklyn Roasting Company.
The basic premise is simple: Take the leftover coffee fruit pulp, a fiber- and protein-rich by-product, and convert it into flour. It's less wasteful on a massive scale and a boon to coffee growers who are guaranteed an income stream (not dependent on fickle seasonal growing conditions).
Photography by Ethan Covey
Popular in the Community