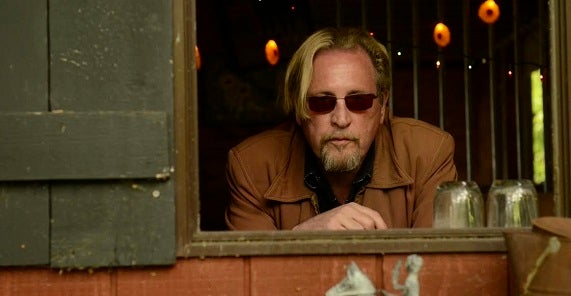 The first time I ever heard or saw Paul Metsa was in Austin, Texas at the famed Threadgill's, a former filling station turned eatery/music venue on North Lamar where some of the town's legendary musicians entertained the dinner crowd every Wednesday with country and swing standards. It was 1993, a decade before the tech-boom transformed the state-capital into Silicon Valley South and names like Jimmy Vaughn, Ray Price, Joe Ely, and Nanci Griffith carried more weight internationally than Michael Dell. I was months out of college and within a week of moving there from Chicago spent the lion-share of what I'd saved on smoked-brisket, Shiner Bock, and cover charges at the Continental Club.
Anyway, back to Metsa. I'd never heard of him but thought he looked hip wearing shades and strapped with Champ Hood's turquoise colored guitar as he took the house-band's place when they broke for dinner. He introduced himself and then launched into a ferocious, twelve-verse odyssey about Lee Harvey Oswald's assailant, "Jack Ruby." For six minutes forks went down and all eyes and ears were on Metsa as he delivered the ballsiest folk ballad I have ever heard. I remember thinking, "I just moved all the way down here from the Midwest to have my mind blown by some dude from Minnesota."
Years later I wrote an article calling him "the other great folksinger from Minnesota's Mesabi Iron Range," and the Minnesota Law and Politics went a step further describing Metsa as "a folk singer, a blues singer, a guitarist, a social activist, a Finn, a story-teller, a comedian, a philosopher, a conspiracy theorist and a lounge lizard." He is all of those things. And, where Hibbing's only Nobel Laureate Mr. Dylan forsook political fare long ago, Metsa has yet to abandon his shot-gun seat on the vanguard of politically driven (and rocking) folk music. During the Iraq War when NBC Nightly News was outside then-President Bush's ranch in Texas covering Cindy Sheehan's anti-war protest, their cameras turned on an Oklahoma folksinger named Peggy Johnson playing Metsa's call-to-arms, "Slow Justice" – the song he wrote for a compilation fundraiser cassette to benefit the P-9 Hormel Strike in Austin, Minnesota.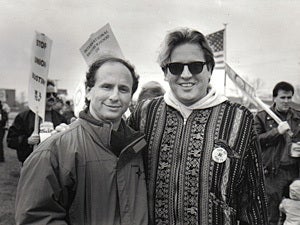 Metsa has shared the stage with such world renowned activists as the late-Pete Seeger and Bruce Springsteen and performed hundreds of benefit concerts for innumerable causes – from struggling American farmers, to poisoned children in Flint, Michigan. He's penned such memorable anthems like "Wall of Power," "Another Man's Chain," "Fires of Jerusalem" "Second Avenue Sunset," and the recently unearthed "Walkin' In A Woman's World" all of which tackle issues from homelessness to violence against women. Every bit the tune-smith, he delivers them with the same pop sensibility of other Twin City heavyweights like the Replacements, Hüsker Dü, and the late Prince. What's in the water up there?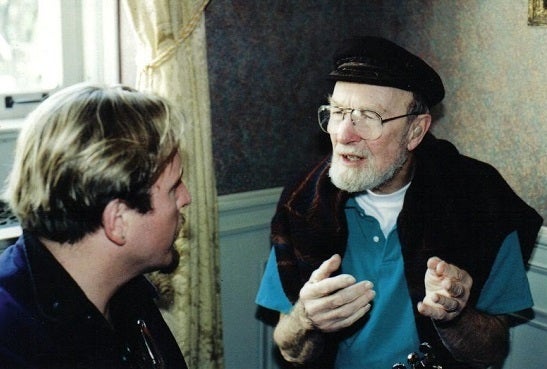 "I always refer to musicians as 'first responders,'" said Metsa. "We show up after the disaster whatever it is, after the cops-fireman-and ambulance leaves, we show up to raise funds and spirits and help clean up."
He is more than likely to show up before a disaster as well. Take the current presidential election. Metsa has been a ubiquitous presence at the past few annual DFL fundraisers in his home state. This year he performed in front of Bernie Sanders and presidential nominee Hillary Clinton at the annual Humphrey-Mondale dinner in the Twin Cities. And, just last week was the featured performer at the Wellstone-Oberstar Brat and Bean Feed in his hometown of Virginia, MN with MN Senator Amy Klobuchar, Lt. Gov. Tina Smith, and nephew Jason Metsa, MN State Rep. 6B.
Metsa recently found a video performance from a show in 1993 at his beloved historic Guthrie Theater in Minneapolis of a song called "Walkin' In A Woman's World," inspired by both the Kitty Genovese tragedy in 1964 in Kew Gardens NY, as well as the tragic murder of a niece of one of his good friends, the song is both a feminist anthem and includes the prescient last verse:
Little girl on the playground, dreams of growing up
Let her be a fireman, a princess or a cop
Let her be what she wants to be
Let her be a King or Queen
Metsa remixed the original-24 track with the video and is letting people stream it for free at his website as well as networking with like-minded progressives to spread the word.
Growing up on the Iron Range, Metsa has been playing DFL events since he came of age. Over the years he shared events, protests and picket lines with the late great Senator Paul Wellstone who called Metsa, "one of my favorite folksingers in Minnesota." He has also appeared at Farm Aid V in 1992 (where he debuted "Jack Ruby"), was a featured performer at the Tribute to Woody Guthrie at the Rock and Roll Hall of Fame in 1996, and the Million Mom March in Washington DC in 1999. Metsa likes to remind people, "I believe I'm the only musician in America that has played both the Rock and Roll Hall of Fame is Cleveland, Ohio AND the Hockey Hall of Fame, in Eveleth, Minnesota.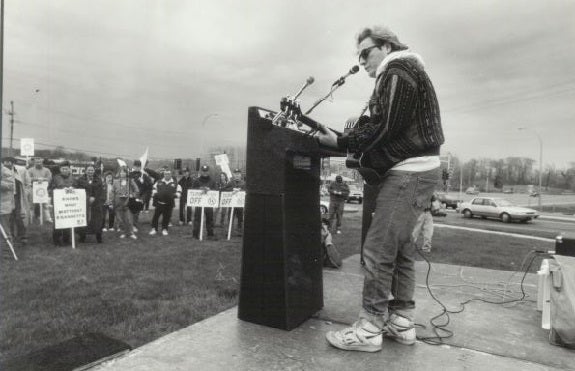 He continues, "I'm an Iron Range progressive prairie populist, always have been always will be. Like Brownie McGhee used to say, 'my guitar is my weapon against the world.' The LEFT needs to realize, it owns the music and should use it effectively. Music doesn't have to change the world: but if it helps change someone's mind, fortify one's spirit, or cures a broken heart, it's doing what is supposed to do. Truthfully, music is the only thing I am really good at, thank God, as I am way too old to join the FBI!"
Besides playing weekly in the nightclubs of the Twin Cities, he also hosts a weekly radio show called the Wall of Power Radio Hour on the Minnesota progressive station AM-950 KTNF featuring "cool people from all walks of life and from all 50 states." He has a new record coming out called Judas Sang the Blues, from another live solo show from the Guthrie Theater in 1991. He has also turned his autobiography Blue Guitar Highway (Kirkus Review described Metsa "as likable a narrator that has ever graced a bar-stool.") into a musical, and is looking forward to hitting select cities with that show in 2017.
Calling all HuffPost superfans!
Sign up for membership to become a founding member and help shape HuffPost's next chapter
This post was published on the now-closed HuffPost Contributor platform. Contributors control their own work and posted freely to our site. If you need to flag this entry as abusive,
send us an email
.