When Mike DiMeo was planning a proposal for his boyfriend Angelo Bartic, he knew something simple and low-key wouldn't cut it.
So he decided on a surprise flash mob proposal, which was organized and executed with help from 40 of the couple's dodgeball league teammates.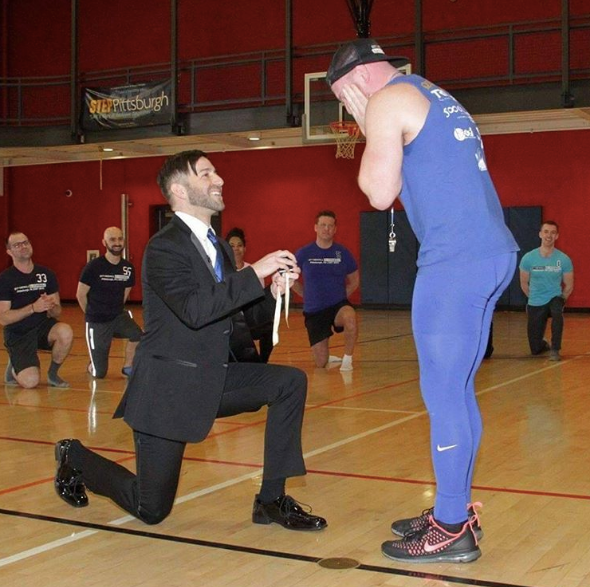 "I thought to myself, 'I'm going to put in the most effort I've ever put into anything just for him,'" DiMeo told The Huffington Post. "He deserves it."
On March 20, DiMeo carried out the proposal at a Pittsburgh, Pennsylvania YMCA with the help of their friends -- all members of the LGBTQ league Stonewall Sports.
"I'm honestly surprised I was able to keep this a secret from him with a city full of people who knew the surprise," DiMeo told The Huffington Post. "I'm very proud of them all for keeping the secret, at least from Angelo!"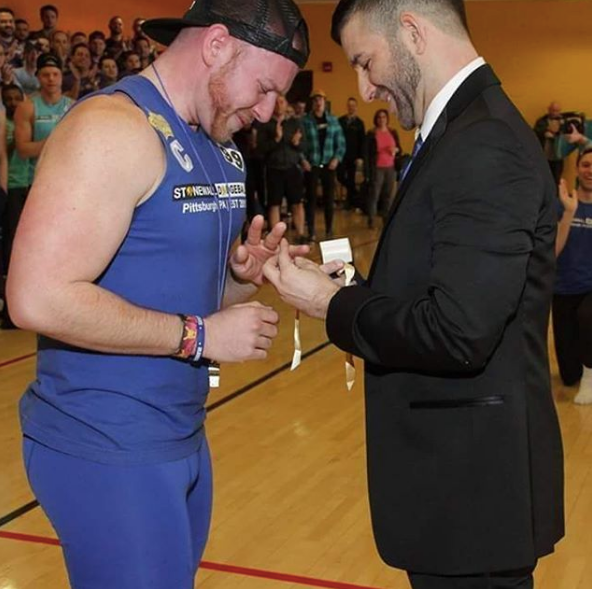 The final dodgeball tournament was scheduled for that Sunday, and many players arrived early to take team pictures and to watch a Make-A-Wish donation presentation -- including Bartic.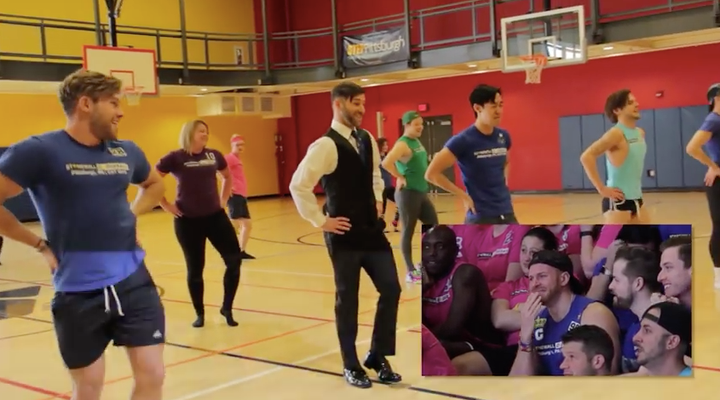 It wasn't until DiMeo joined the flash mob that Bartic realized this performance was all for him. That's when the waterworks started.
"I've never seen him cry so hard. It was the most emotional I have ever seen him," DiMeo told HuffPost. "I knew by his reaction that he was overwhelmed, in a good way, with this entire experience. I mean the room was full of dancing queens, all for him!"
Bartic was so overcome with emotion that he couldn't speak the word "yes," but he shook his head up and down to let DiMeo know his answer.
Planning for the proposal began in October 2015 when DiMeo started a secret Facebook group to gather a group of players who wanted to be involved. They held dance rehearsals three nights a week from January through March to practice the choreography.
The couple recently celebrated their 6-year anniversary in April. They first met when Bartic was working at a bar in Pittsburgh's Strip District.
"This bar was short-lived, but I am forever grateful for whoever the owner was who started it," DiMeo said. "If it wasn't for that person, I would never have met him."
Watch the joy-filled video above to see how the proposal played out.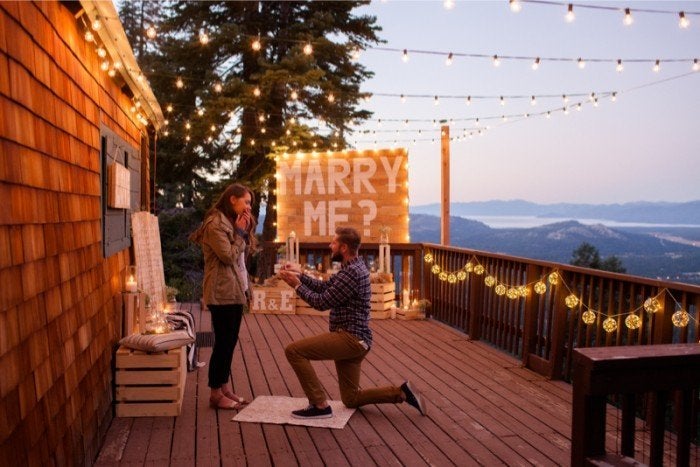 Emotional Proposal Photos