In February, Andrew Forbes popped the question to his girlfriend Allison Jones during a birthday camping trip to Max Patch, a mountain on the Appalachian Trail in North Carolina, with the help of this furry friend.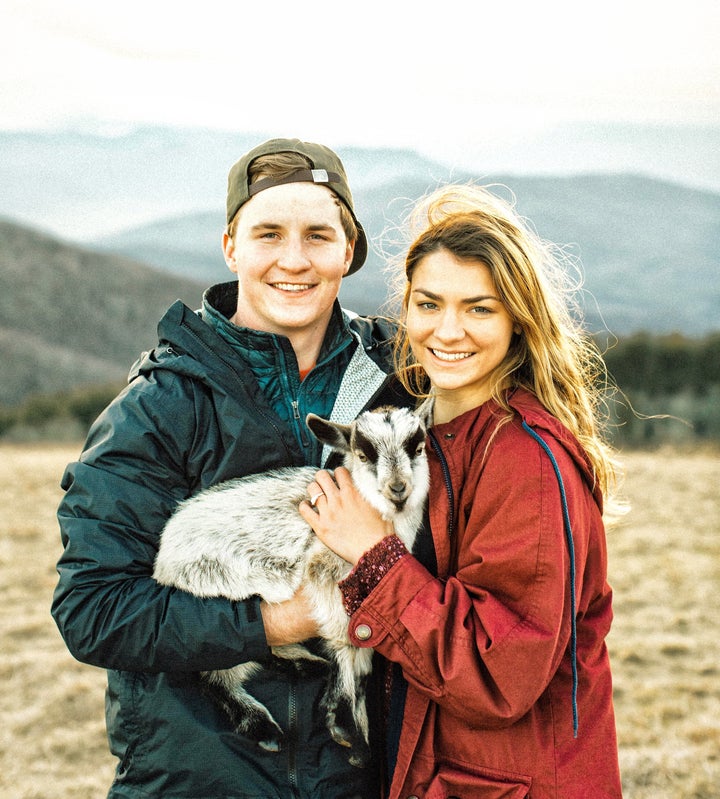 "We love all things nature, animals, and frolicking with our friends so this was the most perfect weekend for us," Allison told HowHeAsked.
At one point, Andrew split off from the group (the little white lie was that he was helping someone change a tire) to prepare for the big moment. Later, Allison turned around and saw her boyfriend approaching with what she initially thought was a log in his arms.
"As I got closer and saw Andrew's big proud smile I realized it was a baby goat!" she told HowHeAsked. "I was out of my mind excited, I remember I started freaking out and saying, 'Are you serious?! Is this real?!'"
That's when Andrew told Allison to look at the goat's collar, which had a dog tag that read, "Will you marry me?"
Allison was elated. Between heaving sobs and lots of hugs, she accepted the proposal. The couple decided to name their pet goat Max, after the proposal location.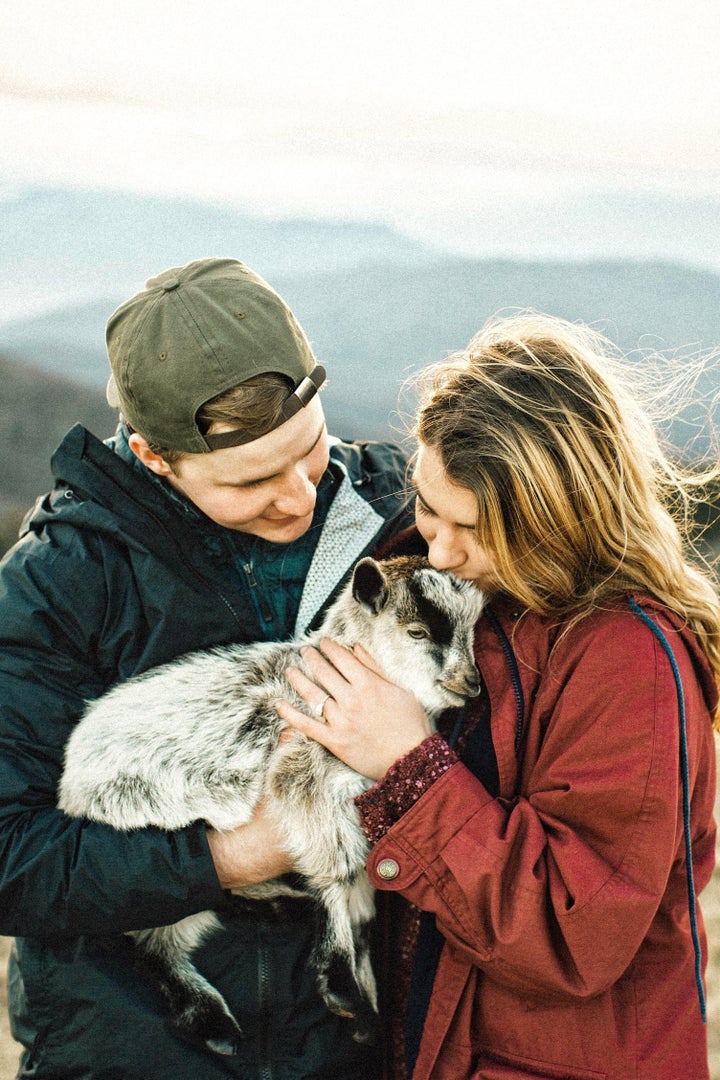 "I was overwhelmed with joy by the surprise and the fact that my closest friends were there to experience the moment with me was everything I could have asked for," she told The Huffington Post. "I had absolutely no idea and was completely caught by surprise!"
The couple first met through mutual friends in May 2015 at Auburn University in Alabama. Allison was taking summer classes and Andrew was doing an internship in the area. They hit it off immediately.
"For the rest of the summer we spent most nights talking on the porch for hours about life, our goals and just sharing funny stories with each other," Allison told HowHeAsked.
No word on a wedding date yet, but for what it's worth, Max would probably make a very handsome ring bearer.
This story was updated with commentary from the couple.
Before You Go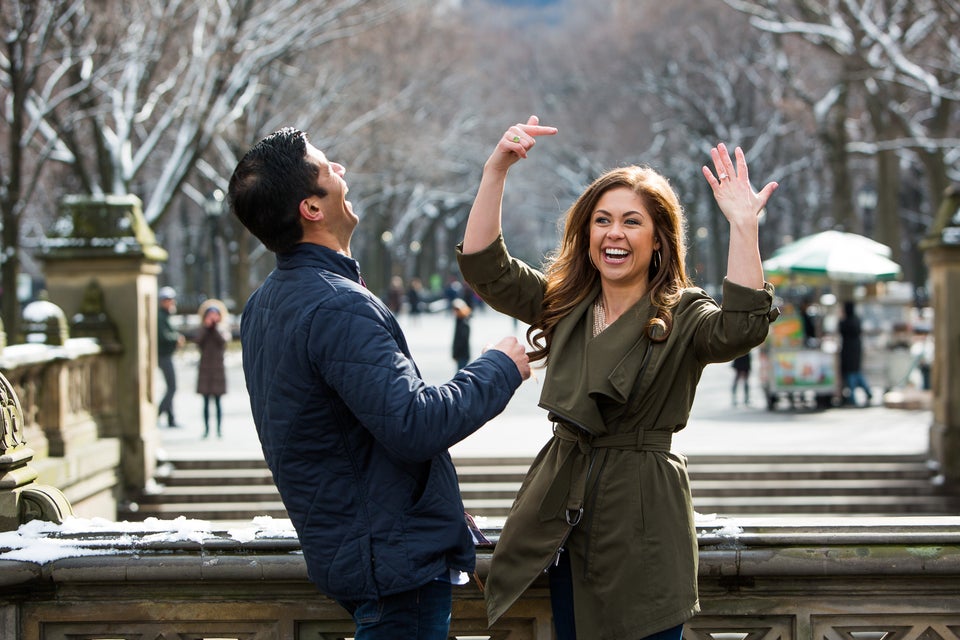 Best Proposal Reactions