We're nominating Christopher LoNigro for boyfriend of the year.
In February, he popped the question to girlfriend Alishia Olivieri at her dad's home in Port Jefferson Station, New York with many of her loved ones present. And then to top it all off, he surprised her with a precious collie puppy named Kramer.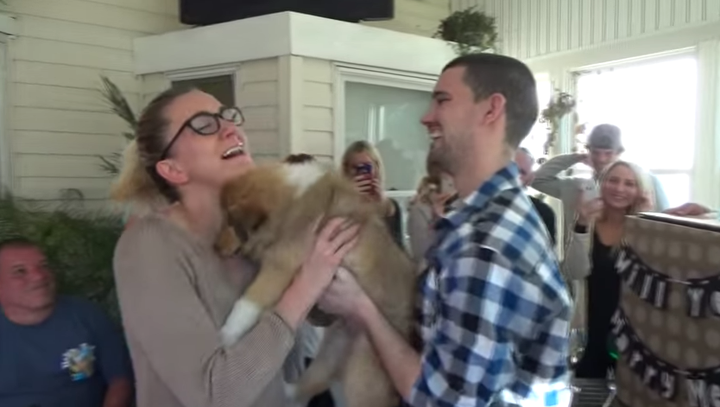 The proposal came as a total surprise to Alishia, who assumed they were just going to her dad's for a Sunday family dinner ― something they do every couple weeks. But moments later, she realized Christopher had much more in store.
"I was so overwhelmed and shocked before I even saw the puppy," the bride-to-be told The Huffington Post. "I was shaking just from the surprise proposal in front of all my loved ones. But when I saw that little fluffball my heart nearly exploded."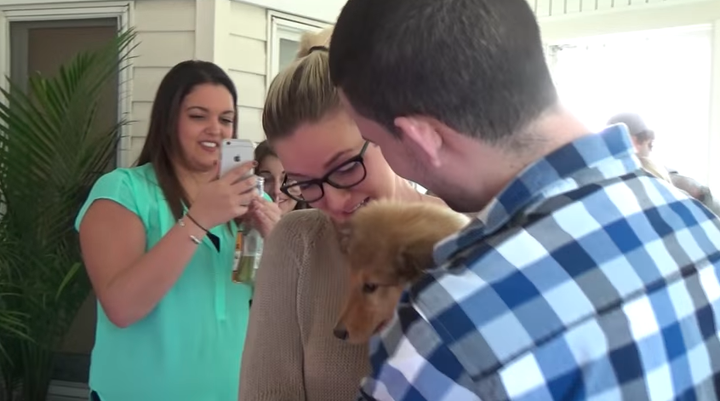 After getting down on one knee, Christopher pulled Kramer out of a polka-dot box with a banner that read, "Will you marry me?" Alishia then cradled the pup in her arms and between tears said, "What? Oh my God, what? I feel like I'm not really alive right now."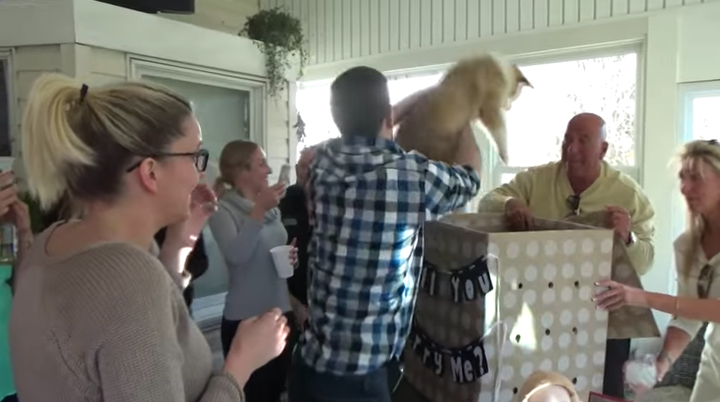 "He was so cute, I didn't want to let him go!" she told HuffPost. "My heart was so full!"
Christopher's family had a collie growing up so the couple always planned to add one to their family someday.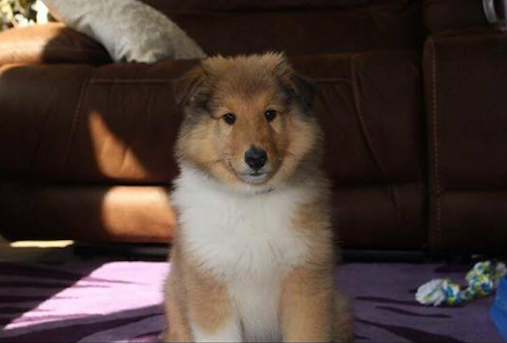 Alishia and Christopher's love story actually began many years ago. For the early part of Alishia's life, Christopher was just her best friend's older brother. By middle school the pair had developed a crush on each other, and Christopher ended up being her first boyfriend and first kiss.
Over the years, the romantic relationship fizzled, but Christopher and his family remained a part of Alishia's life.
"We ended up reconnecting when I saw him at his stepfather's funeral, unfortunately," she told HuffPost. "I always knew the bond they had was very strong, and my heart really broke to see him mourning that loss. I ended up reaching out to him to let him know I was there for him if he needed anything, and from there our relationship just grew."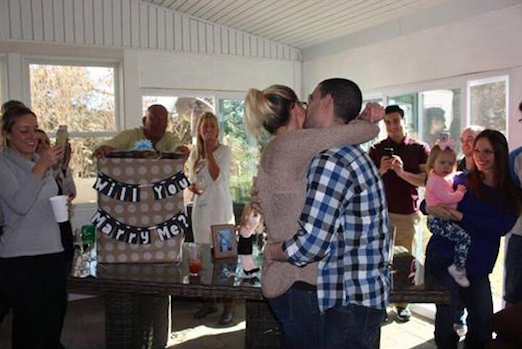 The past year has been an exciting one for the couple. In December 2015, the couple became parents to a baby girl named Aria. Now they can add Kramer to the brood.
The couple set their wedding date for May 2018, giving them plenty of time to save money and plan the rustic-chic celebration of their dreams.
Wishing this family many happy years together, filled with lots and lots of puppy love!