A new ad is giving a funny and honest look at why some moms avoid including themselves in photos they take of their kids.
Chatbooks, a company that makes photo books from pics posted on social media, created its latest ad to encourage moms to #GetInThePhoto. In the ad, a mom explains how she's never in her family's photos whether they're taken at dance recitals, birthdays (yes, even her own) or theme parks. Then, she explains why.
"I'm always there, but you think I wanted documentation?" she says. "I was a new mom who hadn't showered in weeks and lived in yoga pants."
"When I see myself in pictures, it makes me wince," she wrote. "I know I am far from alone; I know that many of my friends also avoid the camera. It seems logical. We're sporting mama bodies and we're not as young as we used to be. We don't always have time to blow dry our hair, apply make-up, perhaps even bathe (ducking)."
"Mothers who do not get into photos with their children will miss having these memories to look back on," she wrote. "Children will know that their mothers were there but won't have photos to look back on when they are older. A bad hair day or a few extra pounds are nothing compared to the loss of these memories."
Chatbooks' ad also hilariously points out that kids don't always make it easy to take photos with their parents.
Despite all these obstacles, the mom in the video encourages fellow mothers to stop worrying about if they have makeup on or if they haven't lost the "baby weight." The company wants them to simply be in front of the camera more often.
"If these little monsters are worth documenting, you are, too," the mom says.
The HuffPost Parents newsletter offers a daily dose of personal stories, helpful advice and comedic takes on what it's like to raise kids today. Sign up here.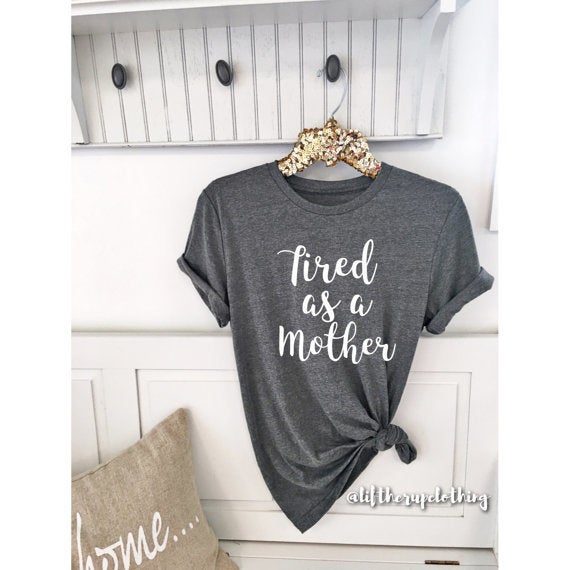 Funny Shirts For New Moms