If you've ever had your food stolen at the office, you know it can be beyond maddening. While some people completely flip their lids when it happens to them, others opt for a more subtle approach to taking revenge.
One Redditor called Phantom0591 recently posted a photo of a note attached to what appeared to be a bottle of Coffee-Mate creamer that coworkers had apparently been using without permission. Take a look at what she wrote.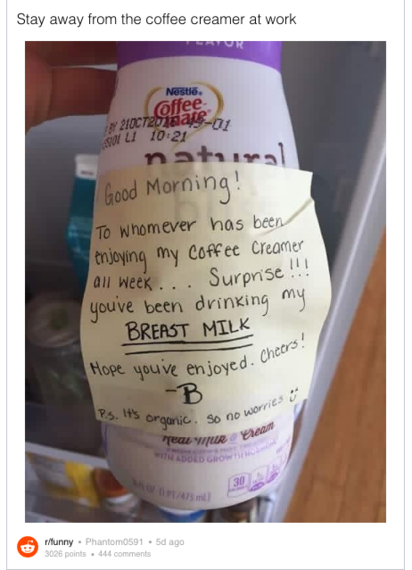 It is a little hard to understand why in the world one would store breast milk in a coffee creamer bottle. One theory is that she became so fed up with the constant creamer-stealing, that she later replaced the original contents with her own fluids for vengeance. Or maybe she just put the note on a regular old bottle of Coffee-Mate to simply mess with the offenders' minds.
Either way, the photo is definitely enough to scare us out of ever stealing food from the work fridge again. We only wish we could have seen the looks on her coworkers' faces when they read the note. Props for the seriously bold move. (Mashable)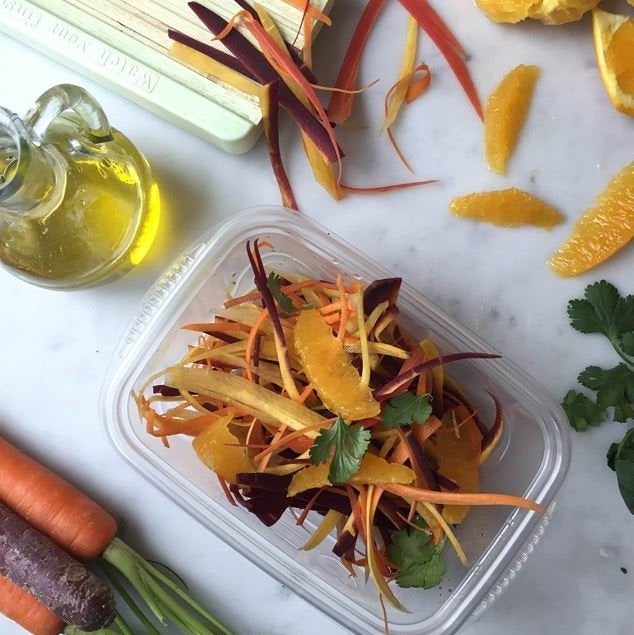 Best Snack Ideas For The Office